By: LEILA GREIGE & ANNA POWERS & ANA DE SOUZA
Caramel Candy Apples
You will need...
~ Dozen Apples
~ Topping (caramel, sprinkles, cherry syrup, etc..)
~Popsicle sticks (make sure they're sturdy)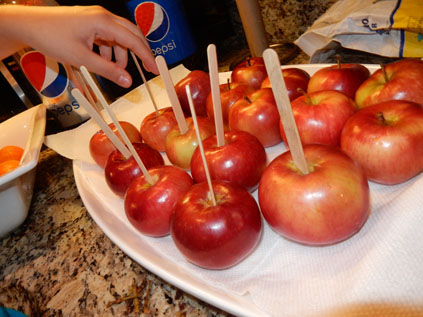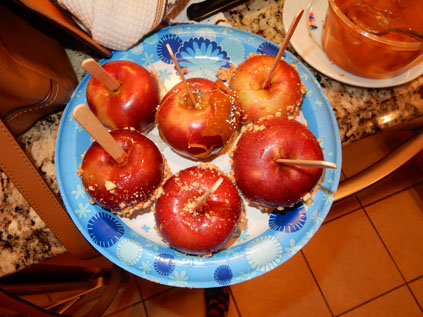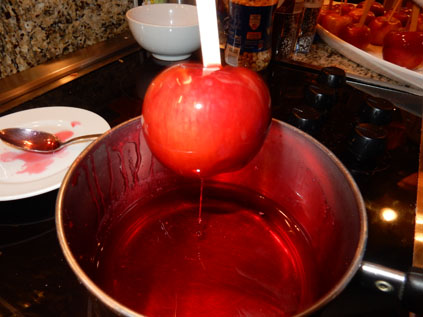 Instructions ~Start by washing all the apples. ~Begin to prepare the toppings. ~Put cherry syrup in a pan, then heat it up to 375
°F
for 25 minutes, continue to stir until it melts. ~Heat up caramel in the microwave for 1-2 minutes, then wait till it bubbles. ~While person could be preparing toppings, begin to stick popsicle sticks into the tops of the apples. ~Then when everything is all set up … Take your apples and decorate them anyway you want. Make sure their creative and yummy, Have Fun!
Pumpkin Carvings
You will need..
~Pumpkin
~Knifes/Cutting Material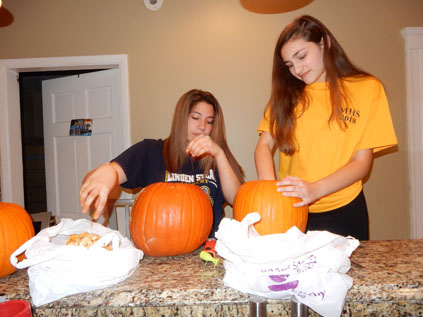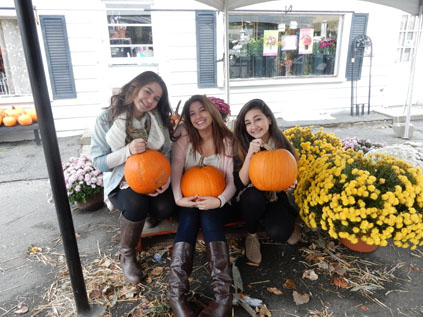 Instructions ~Set up all materials(Knifes, cutting materials and a bag to put the seeds in) ~Get pumpkin and cut a circle around the stem to create a hole ~After cutting the hole, take out the seeds and remains in the pumpkins and put it in the bag to not make a mess ~After the pumpkin is clean on the inside start carving a face or anything you'd like ~Have fun!!