By ANA DE SOUZA & ANNA POWERS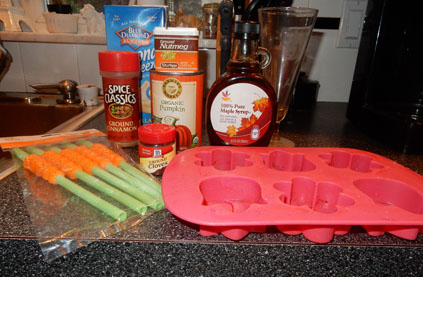 You will need…
~1 and ½ cups of cold coffee (any kind).
~1 and ¼ cups of type of milk you prefer.
~¼ cup of pumpkin puree
~6 tablespoons of maple syrup.
~1 teaspoon of cinnamon.
~¼ cup of nutmeg.
~Whipped cream
~ Vanilla ice cream.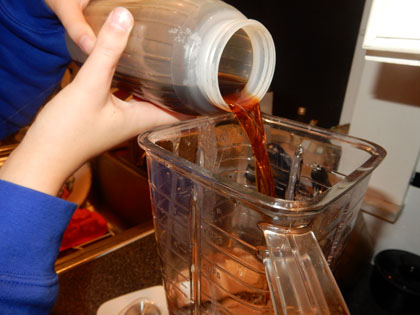 ~Blender
~Ice cube tray 
Instructions:
~ Brew 1 ½ of coffee and chill it.
~ While chilling coffee, combine your milk, pumpkin puree, spices and maple syrup, then whisk.
~ Once everything is all mixed, you pour your mixture into ice cube trays, put it in the freezer.
~ Combine chilled coffee and ice cube mixture in a blender.
~ Then blend, and test to see if you want to add anything
*TIP: If your frappuccino is not sweet enough you can add a scoop of vanilla ice cream, and it also makes the drink thicker.*
~ Pour your Pumpkin Frappuccino into a fancy glass, top it with whipped cream
~ Then decorate it for the fall season!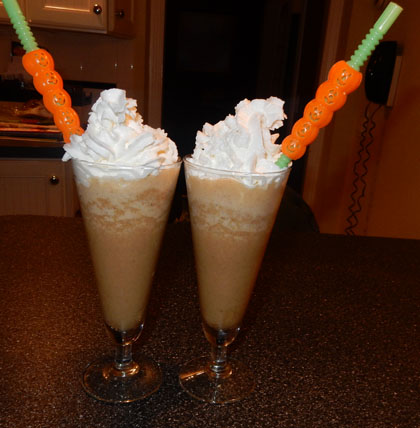 For the fall season we saw the popularity everything flavored pumpkin was getting.  So we decided to make our own pumpkin flavored drink and tell you how it turned out. We found this recipe online from Sallys Baking Addiction.
http://sallysbakingaddiction.com/2013/08/27/skinny-pumpkin-frappuccino/
Overall the fall drink turned out very well! We added a few more ingredients to the recipe to make it sweeter. We added…
~2 extra tablespoons of pure maple syrup
~ 1 scoop of vanilla ice cream ( also making the drink thicker.)
I would recommend this recipe if you are looking for a drink full of fall flavors !