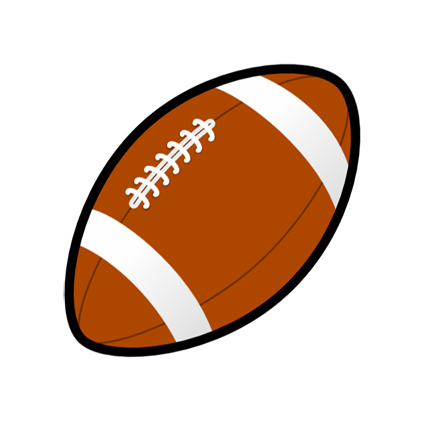 The end of football season is nearing fast and celebrations will be happening all over the U.S. Everyone wants to have a football party but no one knows what to do. However, the preparations are painless and of little cost. The one question circling around is; where should someone start?
First, make sure a great place to host the party is available. The one major rule of throwing a football party, or any sports party for that matter, is that there must be a large television in the main room. Without a large television it is a much more cramped and unpleasant viewing experience.
Second, be sure to have a more than necessary selection of seating around the main area being used for the party. Lots of room to stand is wonderful too for all those hardcore football fans out there that tend to jump around during each game as something eventful happens.
This next part will cost a little money, however only a little it will not rob you of everything you own. Go to a store to buy party supplies suiting to the overall favorite team's colors. Supplies such as streamers, NFL decorations like banners, posters, table cloths, balloons, etc. can easily be found. For the lowest cost try the local dollar stores for supplies.
Another idea for decorations is a DIY banner. Take a blank banner and have your friends help you to create a wonderful banner for your favorite teams. Also, a table cloth with some blank white space may be a good idea if the guests wish to sign their names on it as a keepsake. When getting supplies, do not forget the necessary paper/plastic cups and bowls.
Bowls will definitely come in handy for the loads of chips that should be laid out around the room. Chips are a crowd pleaser and will hold down the fort until the actual meal comes along - but with chips do not forgot to add an assortment of dip. Another snack to put out on dishes are wings, everyone loves some good wings. The alleged main meal will be the prestigious pizza. Order everything from cheese to mushroom and bacon. An easy way to not lose money on this is by asking all the guest to contribute a few dollars for pizza money.
In addition to those delicious snacks, cookies would be an ideal snack. It is that time of year when everyone starts to bake excessively and adding some football shaped cookies to the list should not be difficult.
Drinks are also a key aspect of the party process. Water, soft drinks, and gatorades are important to be easily accessible especially because of the great amount of screaming and yelling that occurs while a group of NFL fans are watching a game.
To stimulate the guests' need for football have a few of the foam footballs laying about, ready to be tossed around. A foam football will reduce damage by a good amount and will be lighter to toss around indoors.  Also have a real football on the ready so that before the game starts or after it ends everyone could go outside together and play a friendly game of football in the spirit of the NFL game.
And to conclude this planning process, make sure to send out invitations telling all of your guests, friends, and family to wear the jerseys for their favorite teams to show support.