With the wrestling season over, Woosbed Pierre-Rene, better known as Johnny, begins his road to valediction from his home of 4 years, Malden High School. As his time at MHS comes to an end, Pierre-Rene admits he will miss the establishment dearly.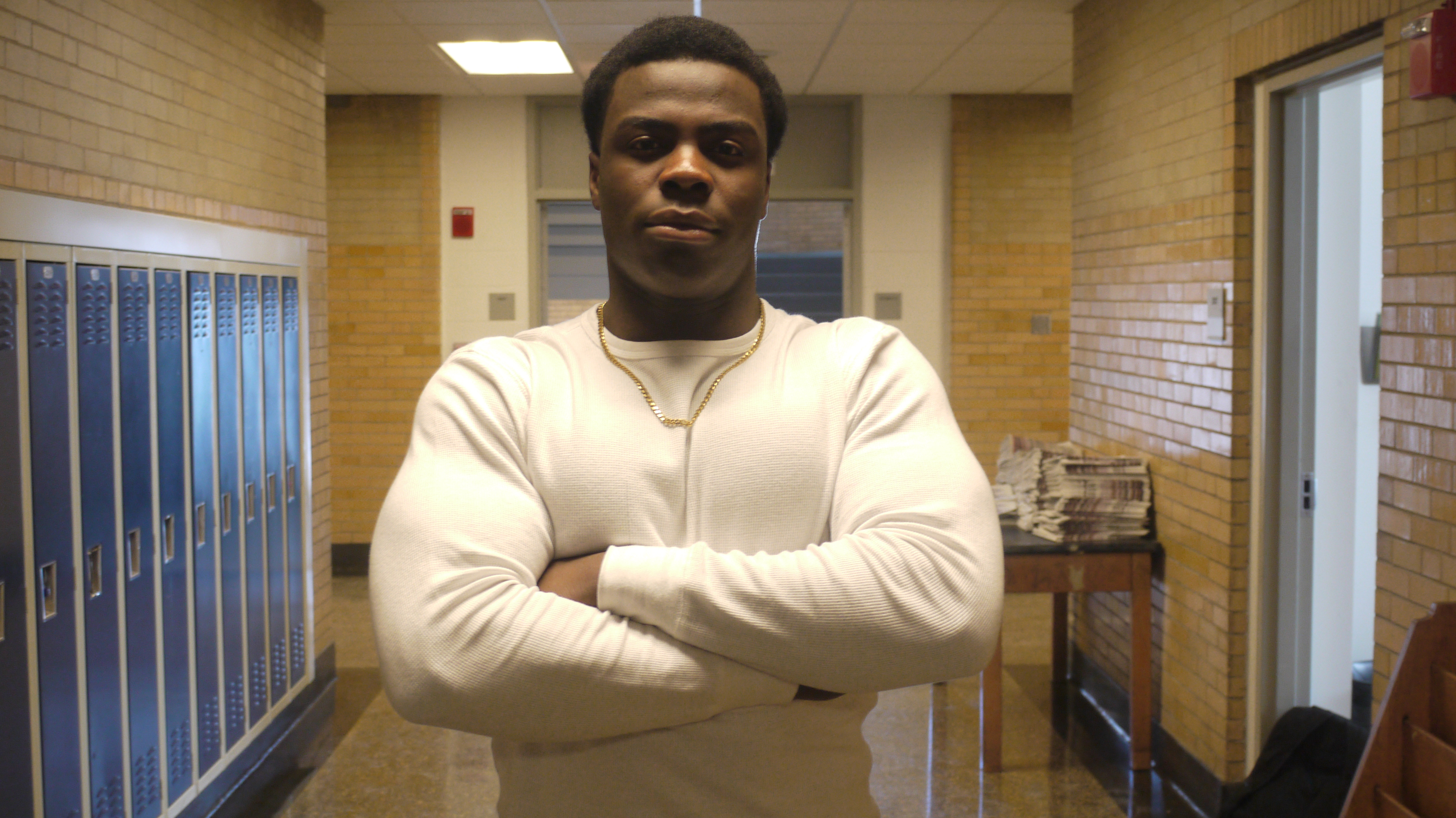 Pierre-Rene confesses that school "was a struggle" because he found it difficult, but be that as it may, he proudly says that he "never stopped trying his best." Though, he could not do it alone, as he greatly praised his teacher Ashley Freeman, due she being "there for [him] throughout the year," serving as [his] motivation to get his diploma and work so hard in the classroom.
While Pierre-Rene was the captain of the wrestling team, being fundamental to the team, Pierre-Rene was also a core member of the MHS football team, playing right guard, and more notably, nose guard. As Pierre-Rene graduates this year, he expresses his love for the football team, saying how he will "miss the team dinners and looking forward to the Thanksgiving game every year." The memories of "lifting with the boys" and going to practice everyday, whether it was for football or wrestling, will stay dear to Pierre-Rene.
As for future aspirations, Pierre-Rene is "currently unsure of what [he] wants to do" but looks at law enforcement as a possibility. Playing under head football coach Joseph Pappagallo, truly shaped Pierre-Rene since, although uncertain as what college he will attend, Pierre-Rene genuinely hopes to be able to continue football wherever he ends up, since for him, "[football is not] just a sport; [it is] a lifestyle."
Pierre-Rene expresses his love of being a MHS student-athlete. While wrestling is not in his plans for the future, Pierre-Rene conveys his gratitude toward the sport as it is the reason he worked out so much that he "got so big." It also helped his leadership skills, as he has had to lead his team, along with co-captain Ahern, to become better wrestlers.
Pierre-Rene is truly appreciative of the his time at MHS. For Pierre-Rene, this "experience has been a very rewarding one that has honestly shaped [him] to become the man he is now." Wherever Pierre-Rene goes from here on out, MHS is truly proud of him and his accomplishments.