On Apr. 25, 2015, the Himalayan region of Asia experienced nature's dark side. With a mammoth magnitude of 7.8, over 7,800 lives were lost and over 14,000 injured as well due to an earthquake.
The epicenter of the tremendous quake was located east-southeast of the Lamjung district of Nepal. Whilst originating in Nepal, the surrounding areas of Tibet, Bangladesh, Bhutan, and China, were affected by the deadly force of nature also unfortunately.
The sheer power of the earthquake destroyed not only homes, but whole villages and towns. The quake wasn't the only issue as thanks to its immense strength, avalanches resulted on Mount Everest and Langtang Valley. These avalanches were just as unmerciful as the earthquake as at least 19 climbers died on Mt. Everest, and the entire village of Langtang was wiped out.
Regarding the buildings that were obliterated, historian Purushottam Lochan Shrestha solemnly stated that they "have lost most of the monuments that had been designated as World Heritage Sites in Kathmandu, Bhaktapur and Lalitpur District, Nepal," sadly adding how "they cannot be restored to their original states."
With all the rubble, many doubted the chances of survivors, but some have defied those odds. A teenager named Pemba Tamang was found under the shattered remains of his home. Another miracle was the baby of Rasmila Awal, who feared the worst for her child. Though, through luck, in the middle of all the debris, her dust-covered baby was discovered. While these happy stories are few and far between, it helps keep hope alive for the people affected to someday be able to rebuild and regain what they lost in mere seconds.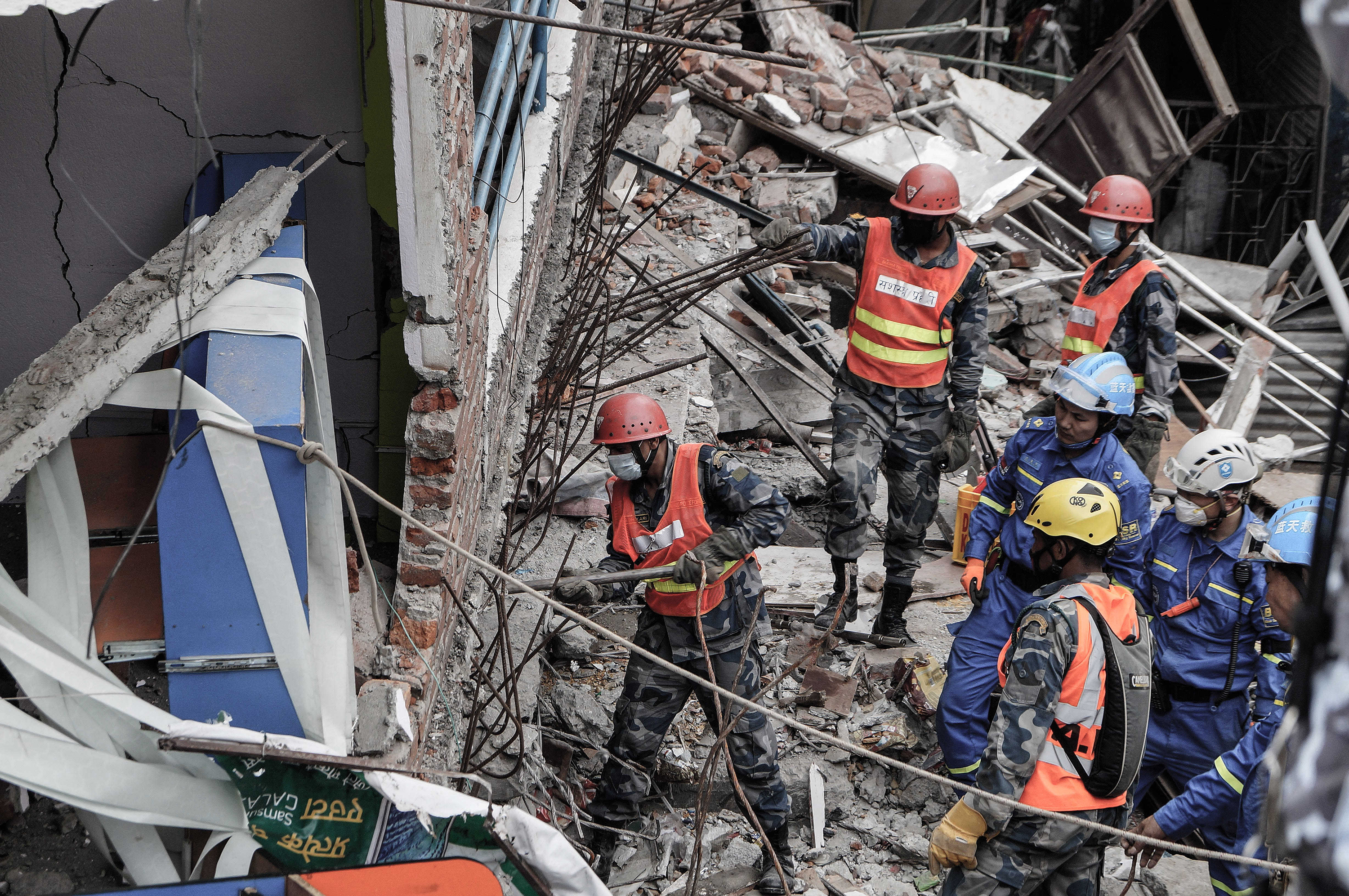 As Nepal faced its darkest moment, mankind began to show its true colors. From the locals themselves to the whole international community, the world is doing all it can to help Nepal and the surrounding affected areas recuperate. From donating money, to providing food and aid to the victims, the world is not ignoring the cries of the Himalayan people affected.
Surprisingly, the earthquake wasn't an unexpected occurrence. Many geophysicists and other experts had the precognition for the arrival of an earthquake of a huge magnitude years in advance, saying how Nepal was vulnerable to large seismic activity due to its geology, urbanization, and architecture. Back in 2013, seismologist Vinod Kumar Gaur was even quoted to have said how "calculations [showed] that there [was] sufficient accumulated energy to produce an 8 magnitude earthquake" at any time.
It will take a great deal of time and effort, but one day the unfortunate victims will be able to live happily once more.