World War 2 began when German troops invaded Poland, and it was just the beginning of Janet Applefield journey through surviving the Holocaust. Applefield has shared the story of her obstacles during World War 2 with many high schools over the years. One of those schools happens Malden High School.
Marsha Healy, a United States and World History teacher at MHS of 20 years, reached out to Applefield while she was at The United States Holocaust Memorial Museum in Washington D.C. Healy has also done walking tours with Salem State University, where she earned her Master's degree in History, and has studied the Holocaust and Genocide. She explained she has heard a few other Holocaust survivors speak about their experience during the war, and it is, "always good to hear more."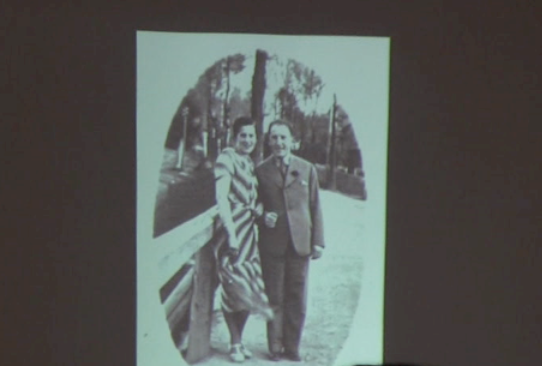 Applefield introduce herself, and immediately jumped into the topic of the calm before the storm. She showed a slideshow of her childhood pictures before World War 2 consumed the focus of all of Europe. A picture of Applefield and her parents, both of whom were sent to a stadium where their fate would be decided, was shown in the slideshow.
Healy expressed that Applefield, "could just tell her story, and had your attention." She seemed to had captivated the attention of the students, because the audience of young adults were silent and attentive throughout her lecture. Healy explains that, "the eye witness perspective is the best thing you can get."
Applefield went on to tell students about her's and her family's struggle during their last days together, and during her separation from them. Applefields story is not what people would expect from someone who had survived the Holocaust. Her story explored a whole new type of Holocaust survivor. Applefield, unlike unfortunate millions of Jewish people living in Europe, did not go to a concentration camp.
Healy explained that many students told her that they "thought everyone went to camps," during World War 2. Applefield endured suffering through being separated from her parents, and constantly moving around. She explained that at one point she had no where to go because her cousin, who she stayed with for a period of the war, was arrested by the Gestapo.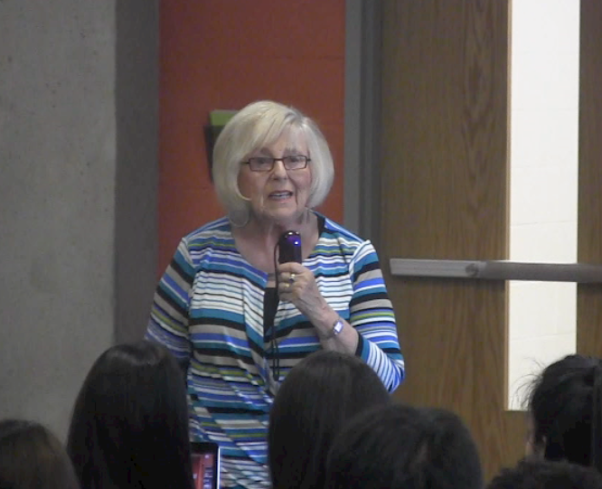 Check out the video here!