Last season the Malden High School cross country team won the Greater Boston League title and went to the state tournament for the fourth consecutive year. With the championship win under their belt from last season, the girls are expected to improve as a team. Fueled by returning veterans and exciting new talents the odds seem to be in the team's favor in winning the GBL title again. On opening day of the GBL the team dominated as they claimed seven out of the top ten spots.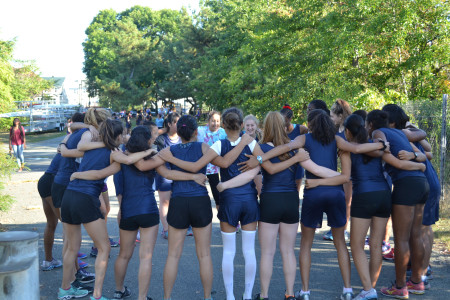 Coach David Londino stated that he "appreciate[s] all the hard work that [the team has] put in to get to where they are." He further explained that they are "always very aware of what other teams are capable of before [they] go against them" so that they are prepared before facing off.
The team looks to win the GBL and to improve their performance from previous years. The arrival of new runners talents will help to achieve this goal. One particular game changer is the introduction of sophomore Allie Russo to the team. Russo was a track star last year and since joining the cross country team she has caught the admiration of Londino. Running almost three miles in under seventeen and half minutes, Coach Londino believes she has the ability to go on to the all-states round.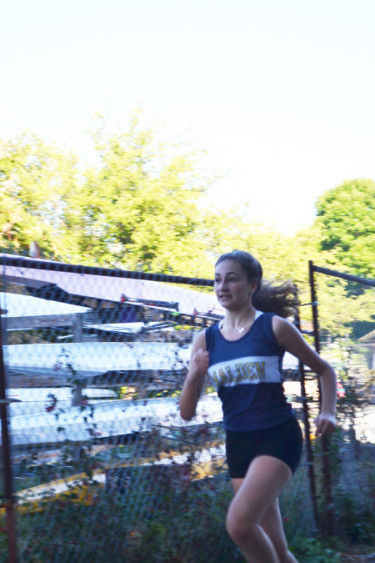 What makes this team such an exciting thing to be a part of is the girls' incredible bond with each other. Most newcomers describe it as the closest team they have ever been a part of. Willcox views her relationship with the team as more of an "[actual] family. [They] try to make the newcomers comfortable because there is only about twenty of us so [she] [doesn't] see why [they] can't all be friends. The best part about cross country for [her] is being around all the girls." This special bond is something that the girls, along with coach Londino, are
incredibly proud of, and it only positively impacts the girls dedication to their team.
According to Willcox, one of the most terrifying experience in life is to compete in a state tournament with almost two hundred other girls. The girls are not expected to win states. They are not part of a program where you start running in fifth grade and by the time you get to freshman year you are amazing. They are not like that. Those are the teams that are expected to win states. However, when the girls face GBL opponents, and win, it gives the girls hope that they can be on par, or even faster, than the thoroughbred runners. Just because they are not the favorites at the states, does not mean they can not set goals for themselves to reach the highest potential that they can.