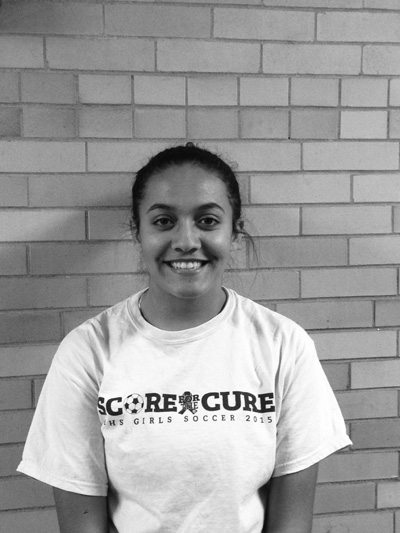 What was your most memorable part of the season?
It was either our senior practice where we had the underclassmen do crazy drills or our second game against Salem where it was the best game we ever played and won 4-3.
How long have you played soccer?
This was my first year playing for the high school which is my biggest regret because I wish played my freshman, sophomore, and junior year, but I played a year for Malden Youth Soccer when I was 12.
Do you plan on playing in the future?
I would actually love too, even if it was for a intramural or club team.
Do you play any other sports for MHS? Or are you a part of any other clubs?
I played indoor and outdoor track for throwing shot put my sophomore year. For clubs, I'm part of the Multicultural Club, Malden Against Cancer, and Captains Council.
What is the most important lesson that soccer has taught you?
To always push yourself, my teammates especially would always tell me to never give up and cheer me on.
Do you have plans for after high school? Dream college or university or some thing different?
I plan on going to a four year college, and study in the hospitality industry. As of right now my dream school is Johnson & Wales in Providence, Rhode Island.
What are your thoughts on the years to come girls soccer teams?
Pure talent, I wouldn't be surprised in a year or two that the girls will be GBL champs.