The girls varsity volleyball team ends their best season ever after a close match up in the first round of states on the 5th of November. Malden High School, the number 4 seed, lost to Arlington, the number 13 seed, three sets to zero. The girls fell behind in almost every set, but fought hard, never giving up, giving their opponents a strong showing.  
In the first set, Malden fell behind right away making it look like it was going to be an easy Arlington victory. The team worked hard to keep each other up and positive in order to let themselves not lose focus on the set at hand.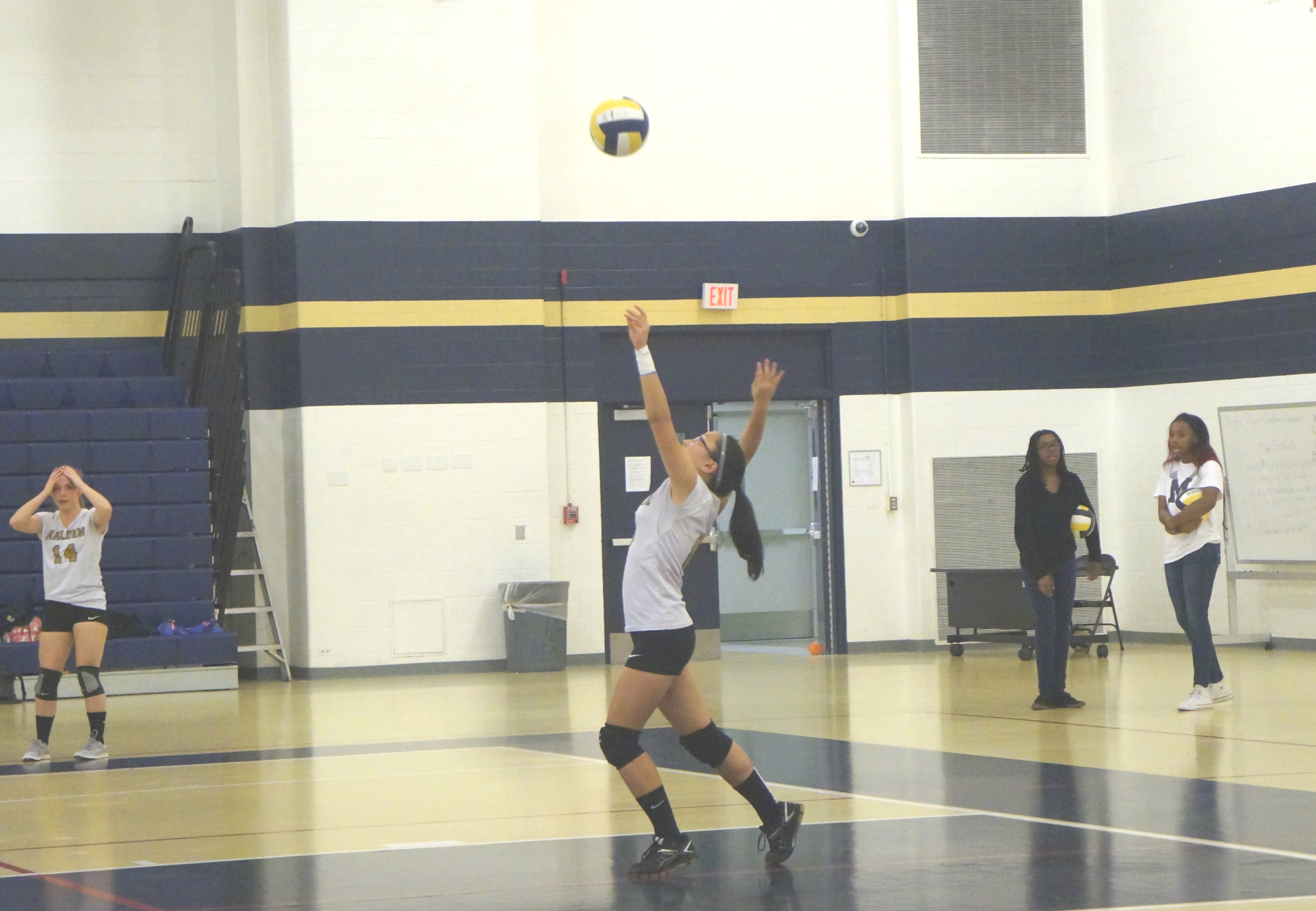 They had to work hard on defense diving to their knees defending the spikes of their opponents, so their solid defense enabled the Malden girls to catch up. On offense, the Tortora sisters were the big scorers using their blocks and kills as a weapon against the other team. In the final minutes of the match it was closer than ever, and Malden finally took the lead at the score of 24 to 23. The lead was soon taken back by Arlington and finally Malden lost their first set 27 to 25.
The second set was much like the first and within the first couple of minutes Malden fell behind once again. It did not take long for Malden to catch back up and finally tie the game at a score of 9 to 9. The lead continued to go back and forth. The Tortora sisters both continued to contribute on offense and Malden soon took the lead at 21 to 20.
The two teams kept a back and forth set within the final minutes, making it difficult to tell who was going to take the second set. Each side continued to put up firm defenses and used their communication skills. There was a great amount of energy coming from each team, but after the many volleys back and forth, the set ended with another Arlington victory 25 to 23.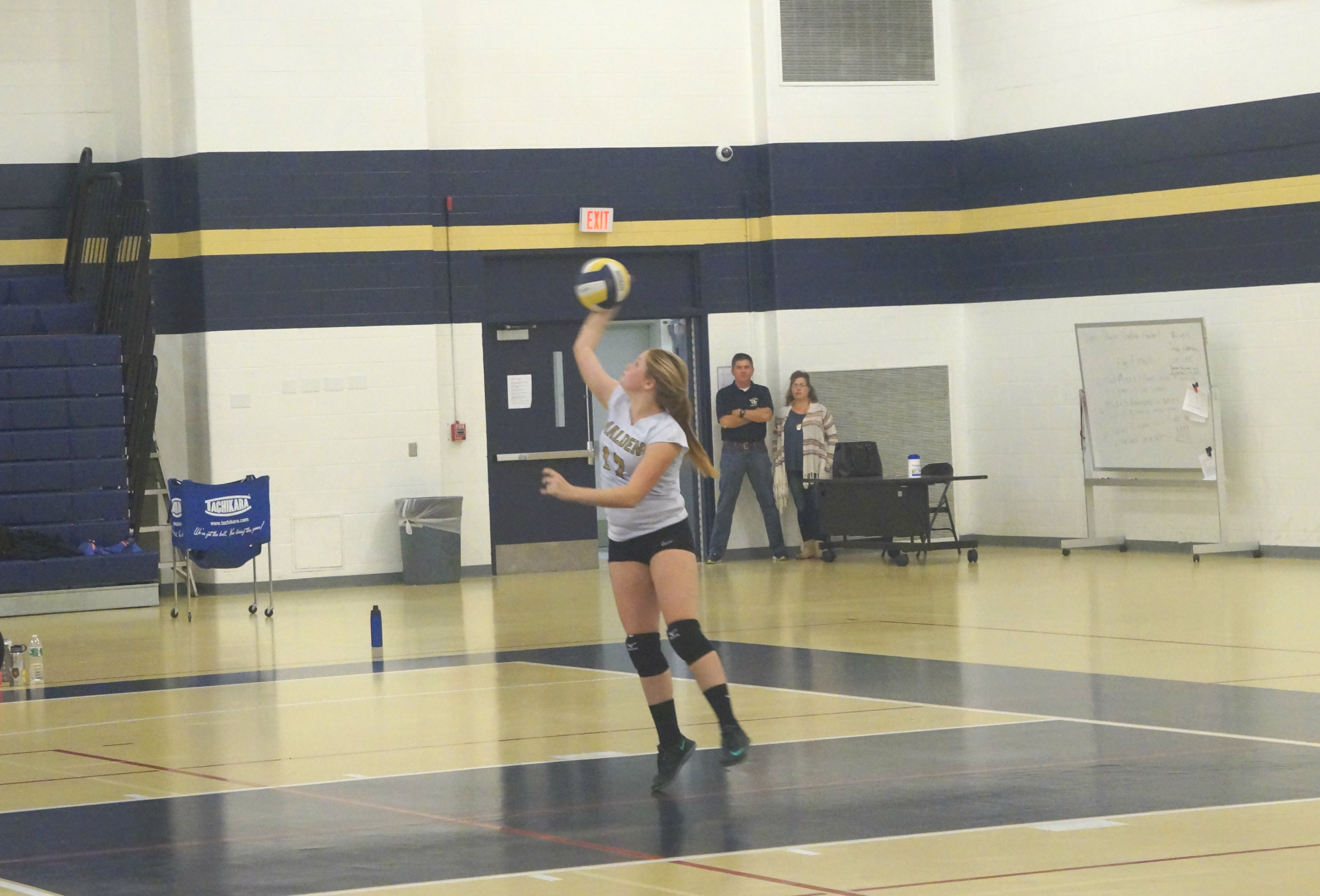 The third and final set started out the closest of all three. Both teams were determined to win, which led to the score being close from the beginning minutes all the way to the end of the set. The lead continued to to jump back and forth. The level of competition for the third set was as if it was the final match of the playoffs. Though, it was not until the final minutes that Arlington was finally able to win the set and end the game.
Malden put up a strong fight only losing by two in almost every set. However, this win by Arlington knocked Malden out of the playoffs ending the 2015 season for the girls varsity volleyball team.