A valiant effort was made by the Malden girls varsity basketball team on Jan. 2, 2015 but they fell to Lynn Classical with a score of 36 to 59.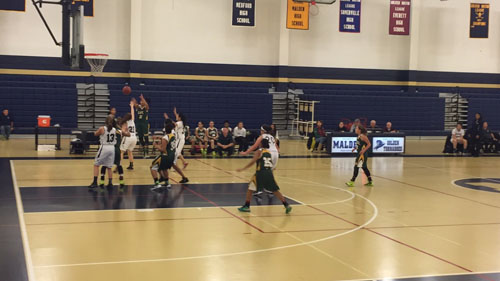 Malden started off strong in the first quarter as they capitalized on every Lynn Classical blunder. Senior Janaya Walcott, sophomores Tiffany Tortora and Xue Zhuo scored a combination of four points through free throws alone. Both Tortora and Walcott added onto the score  in the first quarter along with sophomore Mackenzie Furlong who scored two points for the team. In total, the girls scored ten points within the first quarter but their opponents answered back on almost every basket. At the end of the first quarter Malden was down seven points with Lynn leading 17 to 10.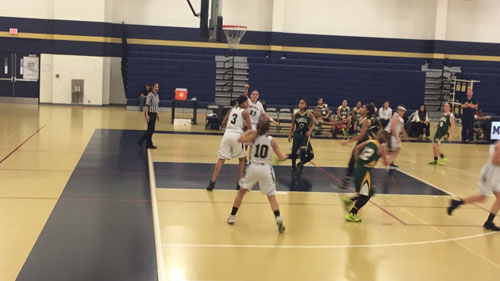 It took Malden longer to get into a rhythm during the second quarter as Lynn Classical continued to add onto their lead. A three pointer was made by junior Caitlyn Leonard. By the end of the first half Malden was behind by 14 points with a score of 15 to 39.
There were 6 points added onto Malden's score, the majority scored by junior LaDaveya Moise. But Lynn remained in control as they grabbed most of the rebounds. As the fourth quarter approached, Malden was behind by 32 points to their opponents, but they refused to give in. Coach Lydia Coverdale continually cheered on her team.
It did not take long in the final quarter for Malden's offense to come alive. There was a clear team effort within the final minutes as almost all the girls helped the team offensively on the court. Baskets were made by Moise, Walcott and freshmen Salma Bezzat. There is no doubt that Malden outscores their opponent in the fourth quarter as the girls score the most they have all game long with a total of 15 points.
By the end of the game the girls had given their all though they did not clench the win with a final score of 36-59. A successful season is not measured merely by wins but by teamwork as well. If the Malden girls varsity basketball team plays the rest of their season like they did in the final quarter and maintain positive attitudes, the team will be unstoppable.