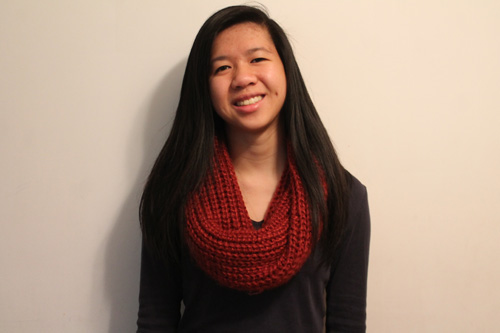 Where will you be attending college?
I will be attending Hamilton College in Clinton, NY.
How did you hear about the Posse scholarship?
I first heard about the Posse scholarship through a few friends of mine who were going through the interviewing process and was truly impressed at how successful they came to be. I was actually apprehensive at trying out at first because I thought I didn't stand a chance against so many amazing candidates from around the state, but I'm glad I took the opportunity for such a great scholarship.
What was your reaction when you found out you won the scholarship?
I tend to be self-critical sometimes so after my final interview I felt a bit disappointed in myself for not doing as well as I could've and thought that I wouldn't end up becoming a scholar. But once I got the call, I felt a weight lifted off of my shoulders and an overwhelming urge to cry out in happiness. I was so relieved and shocked and honored that I actually won one of the spots as well as excited for what the next four years of life will bring.
What are your future plans at Hamilton College?
I really value moral and social justice as well as ensuring that the emotional quality of life is better for everyone, so some plans I'm looking into for the future are in fields like industrial psychology, human resources, or politics. I'd also love to write a book one day. Overall, I just hope I can find a path that will make me happy and contribute to others happiness.
What are some of your interests?
Everyone always teases me about my obsession, but I really have a passion for English. Ever since I was a kid, I've loved reading literature and writing stories, which helps since Hamilton has so many writing-intensive classes. I've also recently gained an interest in statistics and psychology. But in my spare time, you can find me volunteering or attempting to learn different instruments.
Do you know what you will be majoring in?
As of now, I am planning on majoring in Psychology and Economics and possibly minoring in English Literature.
Are you a part of any clubs?
I am involved in the Malden High School Concert Band, Key Club, YMCA Leaders Club, National Honor Society, and a program called Youth and Government.
Do you participate in any sports?
I was a sprinter for indoor and outdoor track during my freshman year but opted to take a job tutoring younger kids to help pay for college instead (which ironically, I won't need as much now)!