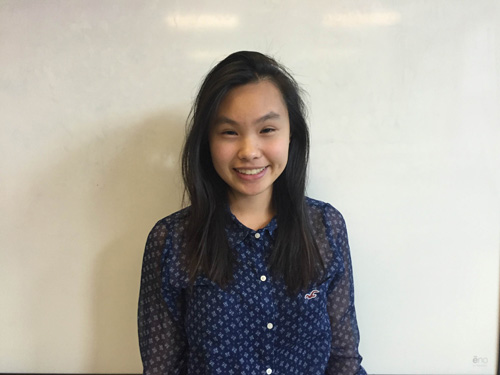 How did you feel when you first found out that you got the scholarship?
"I was at my spiritual center's service and I missed [Posse's] call. I knew that Posse calls you the same night [of the final interview] to see if you got the [scholarship] or not. So I called back and the first time there was no answer, then I got sad. I called back a second time and they answered saying 'Posse Boston', and I couldn't believe that I actually got it! Then they asked me if I wanted to be apart of Posse Centre 11, and of course I said yes."
How was the application process?
"The college process is very stressful. So I guess in general it is really intense, and there is a lot of doubt when you are going through it. For anyone going through it you really have to believe in yourself. I had a lot of people telling me that I could not get the scholarship, or I had a very little chance of getting it. But then on the other hand I had a lot of people telling me that I had this, and I had to keep telling that to myself also."
Any plans of what you are going to major in?
"Not as of right now, I don't have anything solidified. I definitely want to pursue something in humanities, music, or a field where I'm able to work with people."
What are you most looking forward to about college?
"There are so many things, but I think mainly independence. Also riding horses...there are a lot of horses there and I am so excited. But really just being apart of a community where I can be involved and where I can make a change. A place where I can really be a light there."
What are you doing to miss most about Malden High?
"I'm not sure. I think when we are in a certain place we tend to not miss things and we take things for granted. But mostly I think that I would miss a lot of the teachers because they have been so supportive of me over the years."
Would you tell others to pursue the Posse Scholarship?
"As scary as it is, and as intense as the process is, definitely try. Don't ever think that you can't do something because someone else tells you that you can't. Never believe that you are not good enough, or smart enough, or that you can't do anything just because that is the way that you are perceived. Break out of that and do what you want because that is all that really matters."