On October 18th, there was a Chinese Arts & Crafts event at the Malden Public Library. This event was a big deal because this type of event would normally be taking place in New Jersey or Boston but the coordinator, Mei Hung, found out they were looking for a location and through a contact was able to get them to come to Malden.
Hung wanted to do this event because "this kind of art isn't really introduced" to kids now. She also mentions that this could be because creating this this type of art  "takes time, money, and skill" so it's not available to everyone. She also wanted to promote this because she feels like it's not only good for the kids culturally but this type of art is also "soothing, entertaining, and [has] a lot of value."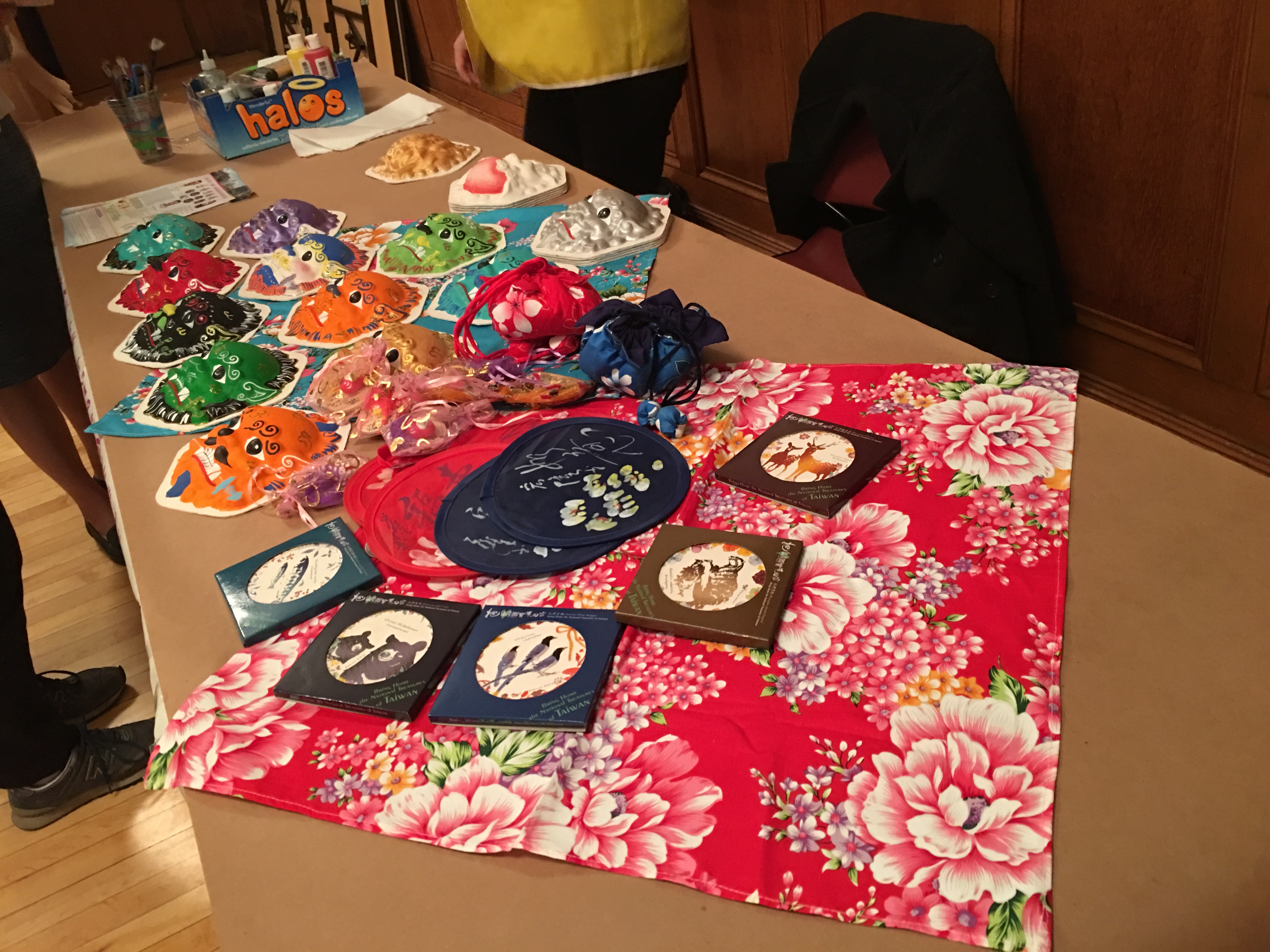 At the event there were different stations. One was set up with the information of the group who hosted this event, the Chinese Culture Connection. Another table run by Jo-Wei Hung, was set up with painted masks. When Mei Hung opened up this event she mentioned how painting this could "take hours and required a lot of talent." Since Mei Hung didn't speak English there were volunteers there to help translate and allow Mei Hung to talk with the guests.
The most popular station at the event was the sugar painting station. Here, Kuo-Tien Lue, heated liquid sugar on a steel plate and designed the liquid sugar to look like an animal. There was a line across the room full of kids lining up asking for Lue to make them octopuses, giraffes, and dragons.
One of the attendees, Vivian Schmidt, said that she was interested in this event because "she wanted to enjoy Chinese culture and to understand the field [of] art and craft media." If there are more events she says she "will be glad to go to these type of events to meet new friends and participate fun activities."
If you are interested in more events like this go to this page to be updated on upcoming events.