Annually, Malden High School, along with its athletics department, holds multiple events for each sport. Some new events include concussion awareness assemblies, pink out games for breast cancer awareness, and also senior nights.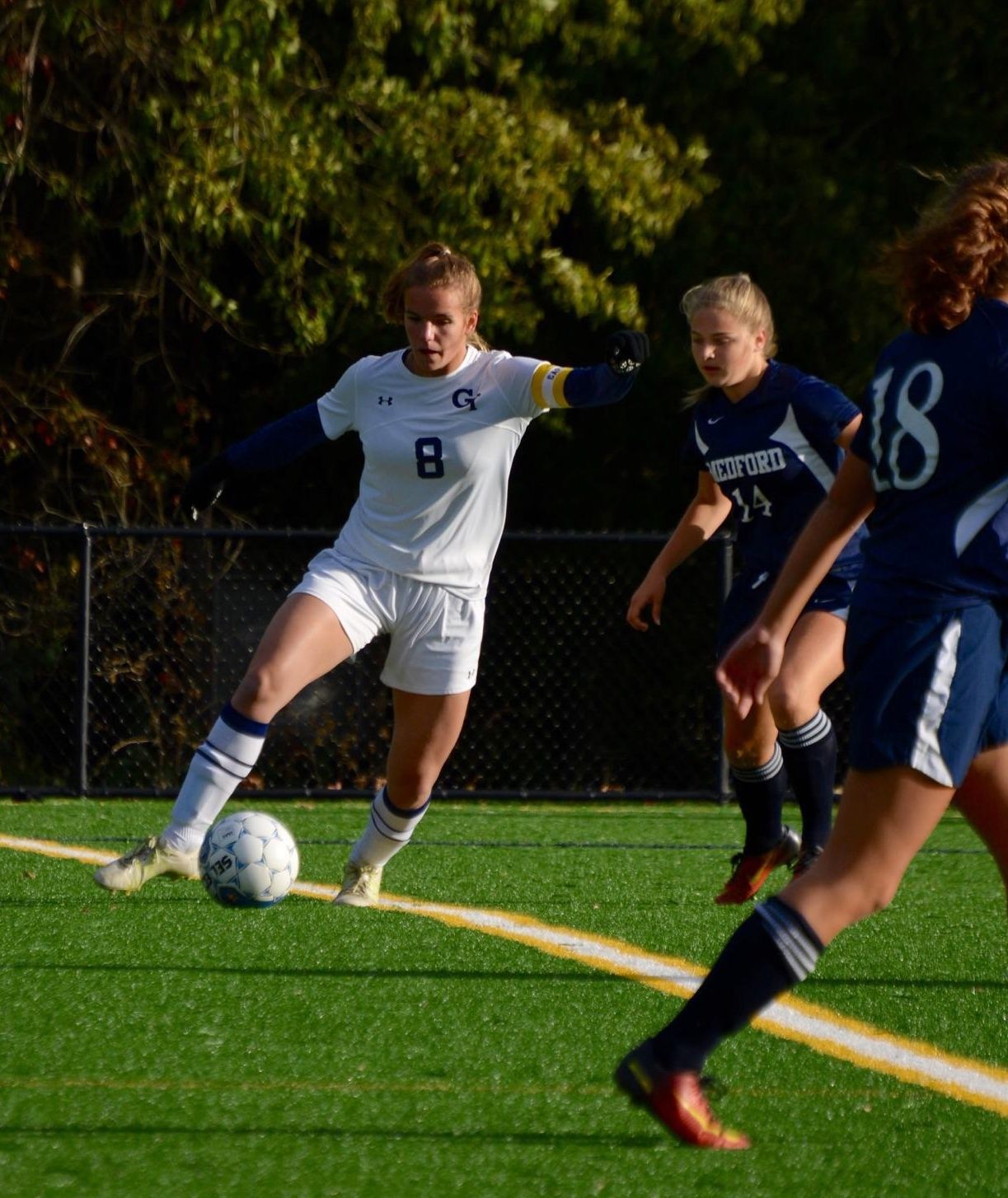 Every year, MHS' sports teams prepare to say farewell for graduating senior athletes. One of these teams is the girls soccer team, which held their senior night game on October 27th, 2016. Before the team celebrated and honored the seniors for their big night, the girls spent their time carefully strategizing and preparing themselves to play against Medford High School, a worthy adversary for their special game..
As the girls walked on to the field, they were awed by the posters dedicated to every senior on the team. Senior Sanaa Bezzat along with senior Suanny Almonacid stated "the whole time [the team] put in their best effort and played with passion, [although] it didn't end how [they had] hoped."
They both, along with many others, "felt [the game] was a bittersweet feeling." With different situations throughout the game, the girls use different strategies in order to stand their ground.
Before walking on the field, head coach Rick Caceda highly emphasized to the girls that they should "play [their] hearts out on the field and keep [their] head[s] up."
Although the final score for the night was 0-2 with Medford taking the win, the seniors felt proud they had played their best and still felt the team had shared a great season.
Senior Cleverina Cong described the feeling as a "disappointing ending to the season, [as they went] without reaching [their] goal of making states."
However, the girls felt proud because they left the field for the last time, "knowing [they] gave it [their] all for four years," Cong said.
Cong encouraged the seniors specifically to "make the most of the last 80 minutes of [their] high school careers."
Overall, most of the team felt bittersweet, and as senior Natalie Rodriguez put it, "[the team] gets overly excited on game days, [however] the last one didn't feel like any other previous game" she has encountered in the past years. Rodriguez realized it was the last game in her high school career and becoming aware of this, it made her very emotional.
Rodriguez also shared that the seniors along with herself have told each other that no matter what the final result was, whether it was a win, loss, or even tie, they had the best season ever, on and off the field.
Rodriguez summed up the season, saying that "[the girls had] pushed [themselves] all season to play better than [they had] played before [and] even though [they had] lost some of [their] games, [losing never] stopped [them] from battling [as hard as they could] on the field."
With the season coming to an end, the girls felt they had done their best on the field and the team has lost another great batch of seniors.