Republican President-Elect Donald Trump, defied odds as a political outsider on the early morning of November 9th, 2016.
Although the election was impossibly narrow, most early polls called a win for the Democratic nominee, former Secretary of State and former First Lady Hillary Clinton. As key swing-states began demonstrating a Republican lean, Trump's electoral win was called although Clinton continued to hold the popular vote.
Following these results of the 2016, much the nation has dipped into a state of confusion and uncertainty, reflecting majorly in cities regarded as democratic strongholds. Although both candidates asked for unity when addressing the end of the election, the divide has rippled out rather than remaining contained.
This divisive election has taken a visible toll on Massachusetts. Hillary Clinton won the popular vote in Massachusetts more than 900,000 votes ahead of President-Elect Donald Trump. Senator Elizabeth Warren and close Clinton associate represents Massachusetts in the Senate.
On November 9th, more than 4,000 young citizens experiencing a range of denial, frustration, and disbelief demonstrated their passionate feelings on the Boston Common in peaceful protest. Chants of "not my President" and posters saying "Impeach Trump" reflected tensions running high, a very different mood than the one expected for the upcoming Love Rally at the same location planned for this Friday.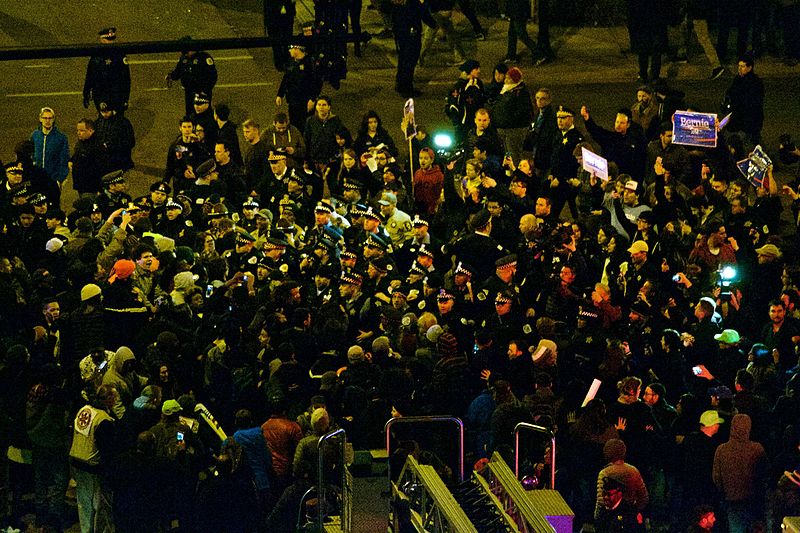 While social media has flooded with compassion for those and their families directly affected by Trump's win, bitter resentment has risen as well from both sides. While the Boston Police Department reports no arrests, Los Angeles police tell a different story, arresting at least 13 people involved in the torching of a Trump effigy.
Although protesters acknowledge that the protests are cannot reverse the outcome of the election, as some pro-Trump citizens have pointed out over social media, the protests have sparked a conversation about the Electoral College and its effectiveness. "Abolish Electoral College" printed on an angry Bostonian's poster demonstrating clearly the attitude of many towards the body of electors casting the ultimate vote for president.
The Electoral College casts their votes formally on December 19th, 2016 in their respective states finalizing the decision. Until then, more indignant voices will continue to join in protests across the nation in opposition to the outcome of the controversial election that shook the country.