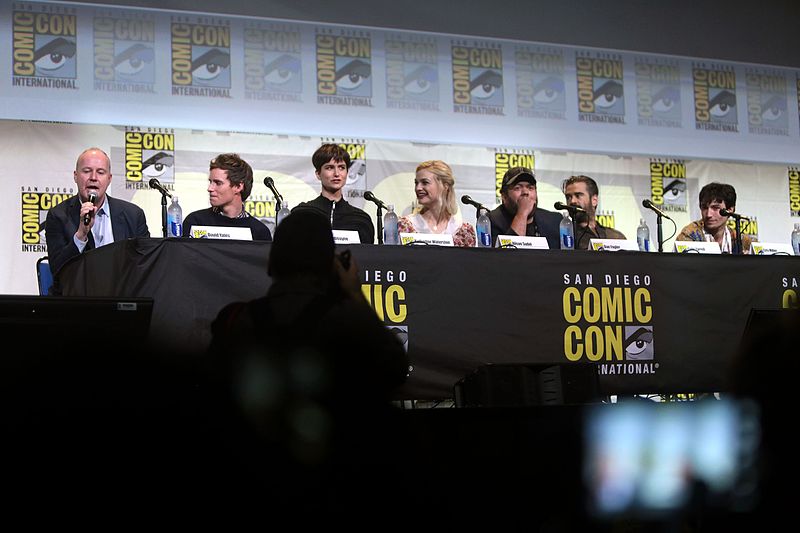 After a long time, J.K. Rowling finally showcased her Harry Potter prequel, "Fantastic Beasts and Where to Find Them", on November 18th. Wizards, witches, and muggles teleported, went by floo powder, or walked in to their nearest movie theatre to follow Newt Scamander's adventures in the unknown land of 1926 New York, with his briefcase and pocket Bowtruckle. Muggles are now "no-majs" (non-magical people) the Ministry of Magic is now "MCUSA" (Magical Congress of the United States of America), and Hogwarts is now "Ilvermorny." Fantastic Beasts and Where to Find Them is a delightful prequel to the Harry Potter world, initially being a book Harry Potter had read from the library at Hogwarts written by the main character of the films.
Newt Scamander, played by Eddie Redmayne, has a very soft spoken and shy personality considering he chases down magical beasts for a living, though it's clear he's just like any crazy animal lover. You will woo over his nurturing actions, laugh at his sarcasm, and find yourself immersed in a different world. There is also an ex-auror (highly trained magical officers), a ligament (can delve into people's minds), a no-maj who only wanted to own a bakery, and an adopted child who has to hide his magical abilities from his adoptive anti-magic mother. Of course, there are beasts, creatures, and a suitcase that can fit entire communities of animals as well.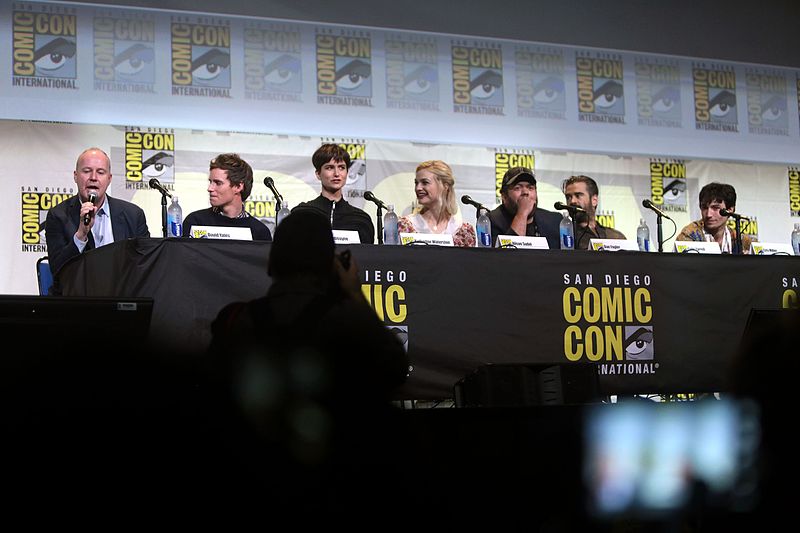 The film also showcases a forbidden love between a witch and a no-maj, how people can effectively help kids of abuse, and the long list of things that need to be done to take care of thousands of magical creatures that live inside a suitcase. The care given to every detail, and the plot that flows evenly without inconsistencies add the "magical-ness" that I hoped would return one day.
Unlike the Harry Potter films, all the characters are adults, however the film was just as relatable as the previous films. To those who have read "Harry Potter and the Cursed Child", the play about Harry Potter's children, and are familiar to the world of Harry Potter,  the film settles it once and for all; J.K. Rowling's universe is complex, filled with a history, and wizards and witches who did great things. I found myself exposed to something completely different from Harry Potter, and I am still completely in love with Rowling's work.
David Yates, the director of both the Harry Potter movies and the Fantastic Beasts movies, is planning to create another magical series out of the current installment. There will be eight movies for Fantastic Beasts, the next film yet to be announced.
With a 76% rotten tomatoes, and a box office of $132 million globally, the film is fun, exciting, and capturing to the world. Anyone who hasn't yet entered the magical community can enjoy the film, while the rest of fandom can fangirl their hearts out once again about the interesting lives of magical people. This is one fantasy movie that will remind you that you don't have to be a wizard to live a magical life.