Malden High School has embraced a new Spanish teacher:Cassondra Knudsen. After countless interviews for a new substitute, Knudsen will officially be the stand-in for Sharon Kalagher, who is on maternity leave.
Knudsen was born and raised in Needham, Massachusetts and was educated by the Needham Public Schools system. She recalled that her high school had a great Spanish program which gave her an amazing opportunity of going on a class trip in her senior year to Costa Rica, in which those attending could only speak Spanish. This experience helped her realize how much she enjoyed the Spanish language.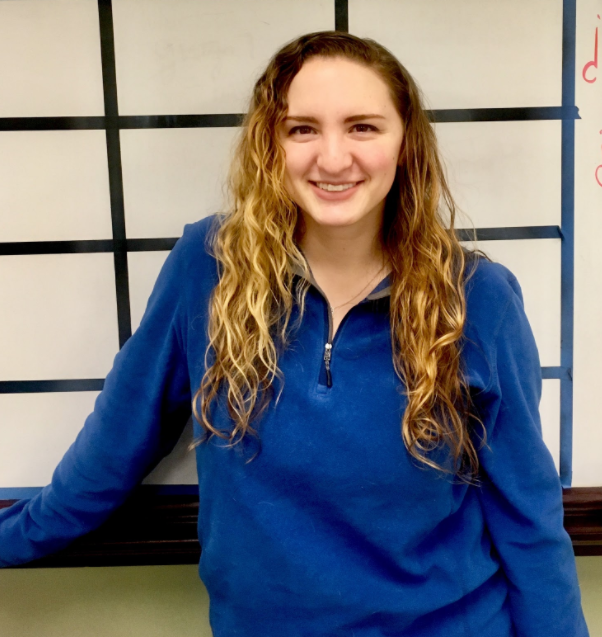 Knudsen graduated from the University of Hartford in West Hartford, Connecticut. She double majored in politics and government and modern language and culture "with an emphasis on Spanish." Before graduating, she had interned for a tech security company and pursued it when they offered her a full time job and was a project accountant and sales business data analyst for a while. However, she realized how much she missed Spanish when she "practiced it every second [she] could," and decided to make a career change to pursue teaching Spanish.
When a job opportunity opened up close by as a long term substitute for Spanish, she decided to apply. It is her first time teaching and has appreciated the fact that there is an "interesting group of kids" and stated that it is amusing "seeing how kids interact with certain material and getting to know each of the students."
Knudsen described herself as "outgoing, energetic and positive," and said that she is always excited to learn new things everyday even though she is a teacher. Her hobbies include playing the guitar and ukulele as she enjoys music, nature, her dogs, which she says she is "obsessed with," and simply trying new things.
Over the course of her life, Knudsen has been to many different countries. She has traveled to Peru, Chile, Costa Rica, Mexico, Spain, Portugal, Ireland, Netherlands, Ireland and France.
Mar Marjomaa, a fellow Spanish teacher at MHS, described her liking for Knudsen as she believes Knudsen has "a lot of knowledge in different applications for the benefit of the students," and "her presence has brought a positive [and] energetic environment to the students and they feel welcome in her class."
Erick Martha Reynolds, another spanish teacher at MHS, stated that he hasn't known her for long but feels "she is very professional and very friendly, committed to [her] job and doing the best [she can]."
Cassondra Knudsen can be found in J268.