Freshman, Tenzin Shakya is one of the up and coming bright starts on the boys volleyball team. Alongside fellow freshman Zenhong Deng, Shakya is one of the only two newcomers on the team this year that have worked their way into the starting line up.
Despite this season being his first season playing organized volleyball, Shakya has always had a strong passion for the game. When asked about what made him join the volleyball team, Shakya referred to his middle school days as the reason why. He mentioned that in middle school, he "always stood out playing volleyball in gym class" and "overtime [his] interest grew" because of it.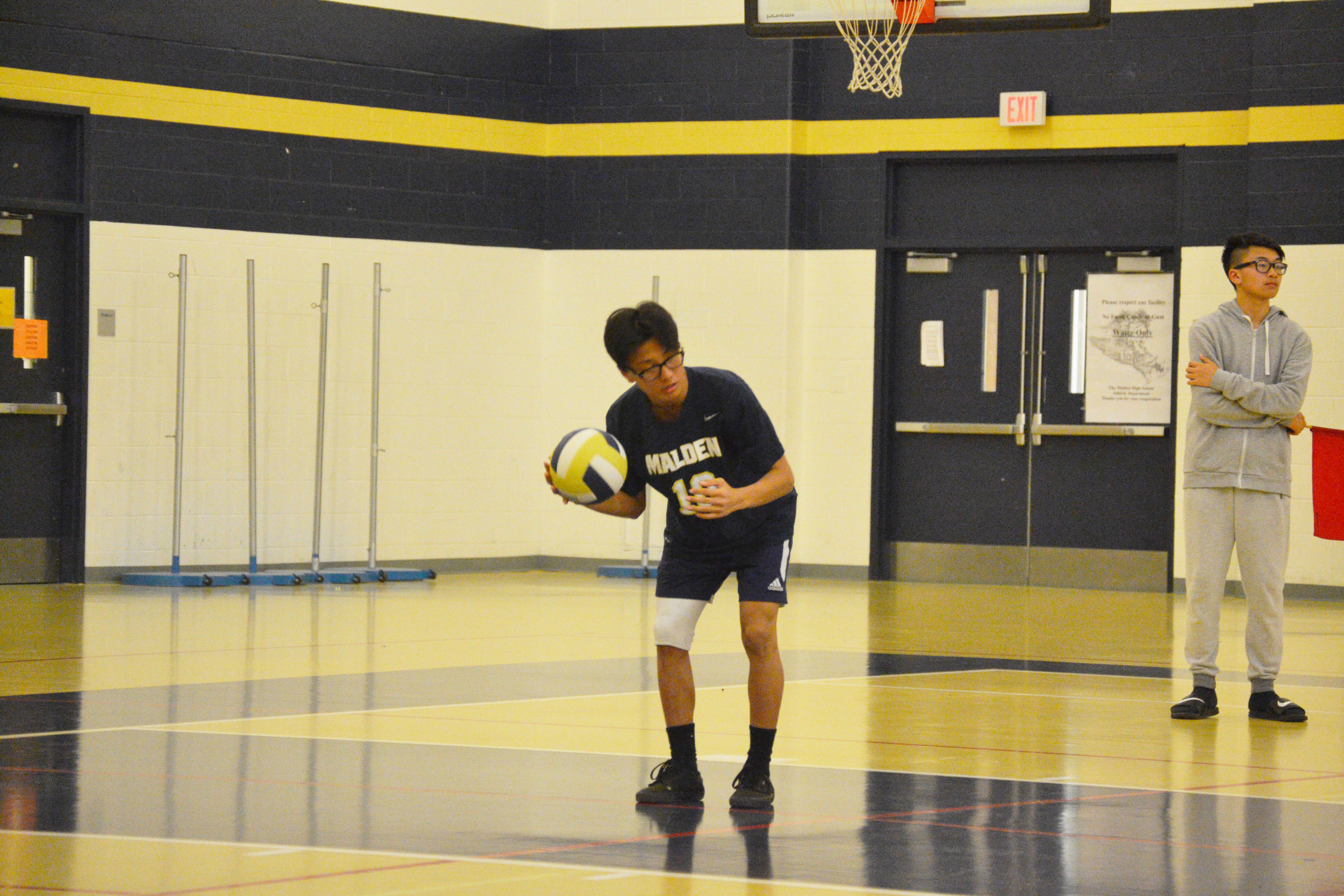 Although the season did not prove to be as successful results wise as the team would have wanted, Shakya still views the season a positive one. When asked about his takeaway from the season, Shakya replied by saying that they "improved a lot throughout the season" and that they have to continue to "work harder and improve individually and together as a team" because their future "looks immensely bright."
Individually for Shakya, this season also proved to be a season of growth for him as a volleyball player. When asked to elaborate about his growth as a volleyball player, Shakya replied by saying that his "biggest growth was becoming more of a team player." He continued that in the beginning of the season his "communication skills with the team was not strong enough" and was "lacking." However, Shakya added that by the end of the season he "progressed and developed a strong relationship with [his] teammates and coach" which "gave [him] the confidence to communicate better during the games."
Shakya's continuous improvement as a volleyball player was recognized by his head coach Dan Jurkowski, who rewarded Shakya by inputting him to starting role by the end of the season. When asked about his promotion to a starter, Shakya expressed gratitude towards his coach and teammates, for their "trust in [him]." He explained that starting "means a lot to [him]" because of how "tough" it is to "earn that sort of trust."
Shakya now hopes that his individual growth and success translates into more victories for the team in the future. His team goal moving forward remains to qualify for the state tournament and he believes that despite this being the last season for many key senior players, the team also  has "many talented young players" that have the potential to flourish into "outstanding volleyball players." Another goal of Shakya and the team is also to  encourage other hidden talents to join the program" so that the program can "soon be more acknowledged."   
Outside of volleyball, Shakya also plays soccer for Malden High and was the captain of the Freshman soccer team last fall. He also is an active volunteer in the community and is the class of 2019 president.