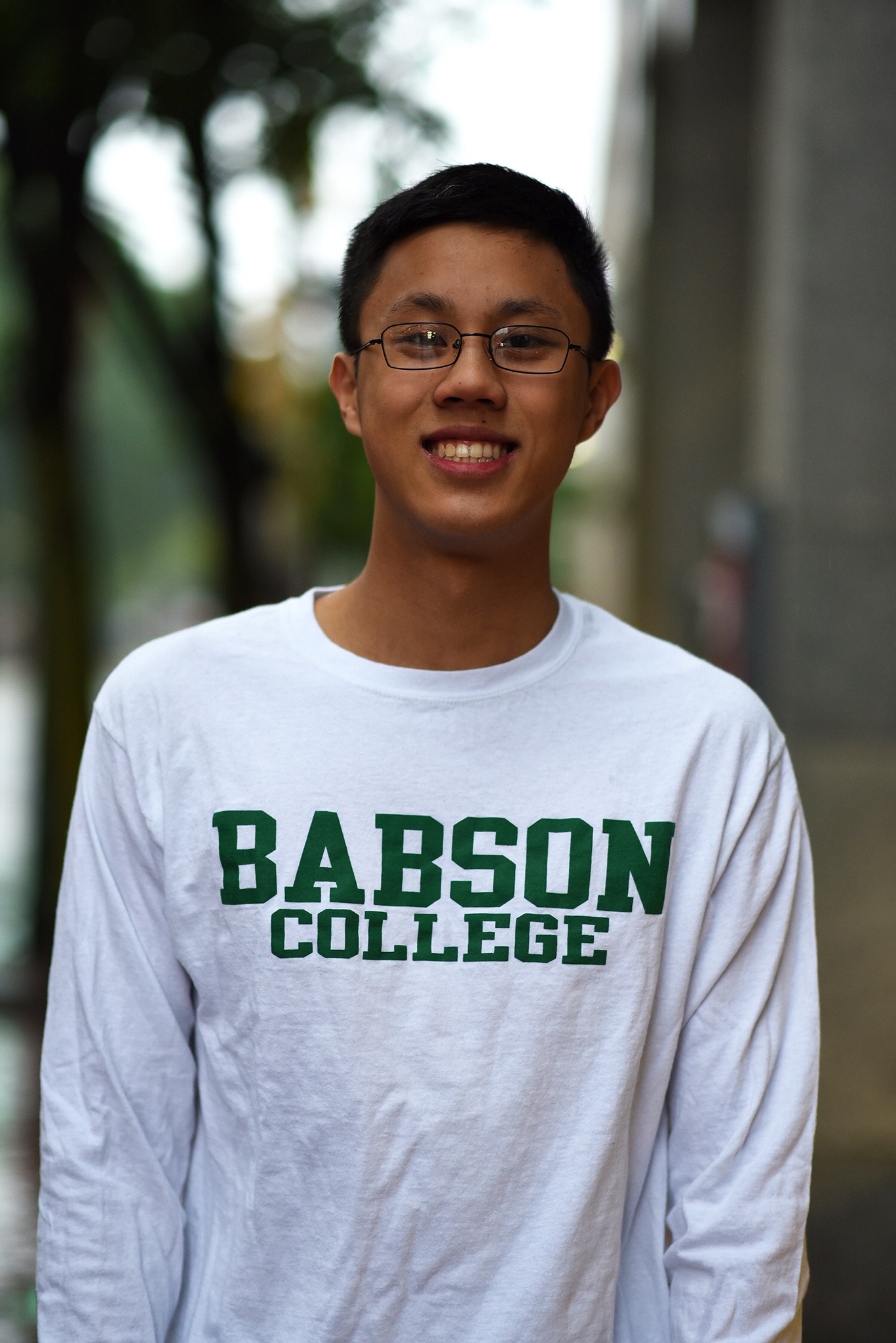 After 18 years in Malden, senior Edward Huang leaves behind his city and Malden High School, in pursuit of a higher education at Babson College in Wellesley, MA, where he will study finance. His hard work during the past four years has earned him a seat among the Top Ten of the class of 2017.
Over the course of four years, Huang has built up his resume, participating in a plethora of extracurriculars that helped mold and shape him into the person he is today. Through these, Huang was able to forge closer bonds to classmates and teammates. Huang was a member of the MHS crew team for three years, saying how, although he did not participate this year, it will still be "one of the most memorable parts of high school [for him], because it helped [him] and his friends grow closer [and he] learned the true definition of teamwork" thanks to it.
Huang was not just an athlete, but also enjoyed volunteering as a member of both the Red Cross Club, and the YMCA Leadership Club, of which he has been a four-year member of both. Huang said that being in those was really fun because of how he was able to "[feel] great [by] helping those in need [and by] giving back to the community."
Business is second nature to Huang, to which MHS business teacher Charles Bowers can attest to. Under Bowers' tutelage, Huang has been able to learn accounting and about economics. Through these classes, Bowers has had the opportunity to learn who Huang was as a student, and as through Huang's School-to-Career with Bowers, he has been able to see who Huang was as person.
To Bowers, Huang was a "self-motivated student, who was thirsty to learn about as much about business as he could." Huang, according to Bowers, has a "high integrity" that really set him a part from his other students, especially since in every class Bowers has had with him, Huang "established himself as a leader," who was "always on the top of his game."
Huang has been interested in the subject of business and finance for a long time. He cited the source of his interest to "[growing] up seeing the green and red graphs of a volatile stock market. These drew [his] attention and pulled [him] into a subject far more complex than just numbers and lines."  After Babson, Huang "[looks] forward to trading stocks as an investment banker and maybe one day make it to Wall Street."
Huang will not only miss the extracurriculars he has participated in and the people he met through them, but also just being able to "[go] to class everyday with friends that I grew up with and teachers that I have bonded with over the years at MHS."
For Huang. The four years truly flew by, as he still remembers how during freshman year, he felt at first it "was difficult because of the adjustments [he] had to make from middle school."
As a word of advice to underclassmen, Huang suggested to "start building [their] resume early [and] to make the most of [their] time here at MHS. Find a teacher [one] can bond with because they can give guidance and advice from their own experiences."
Although there will many things Huang will miss about Malden and MHS, he is excited "to meet new people and open a new chapter.