This year, Malden High gained another English Second Language (ESL) math teacher, Lou Difante.
Difante grew up in North Kingstown, Rhode Island. Before becoming a teacher he earned his undergraduate degree at the University of Rhode Island majoring in Communication with a Minor in Business. Difante later went on to earn himself a Masters degree in International and Comparative language at Stockholm University in Sweden.
Difante has always wanted to teach because he wants to influence "young people in a positive way". He has a lot of teaching experience which includes being a long term substitute in the Boston Public Schools, teaching at international language schools in Boston, Indonesia, and Italy, and now teaching here. Difante loves the diversity and the community feeling in Malden.
Difante chose his field as a major because "[he] has always been a strong communicator." He had been teaching ESL for four years then decided to go to Sweden because they have good education programs. He also wanted to learn about how education worked around the world to better himself as a teacher for English second language students.
When fellow ESL teacher Jessica Haralson was asked about Difante she commented that "Lou comes to us with a rich experience teaching internationally." She adds that she loves that he is a great team player and that "he is already trying to be a problem solver."  
The reason Difante applied is because Holland house Guidance Counselor Caitlin Quinn and him are close friends. Since he was looking for a job, Quinn suggested that he applied here, and he decided that it was a good idea. Quinn mentioned that he seems "excited and eager and [that he] always puts students first...that mentality goes really far here at MHS."
In Difante's free time he enjoys exercise, running, traveling, biking, watching movies, and skiing. Difante speaks conversational Italian, and knows the basics in both Spanish and Swedish. He also knows how to read and speak parts of Indonesian.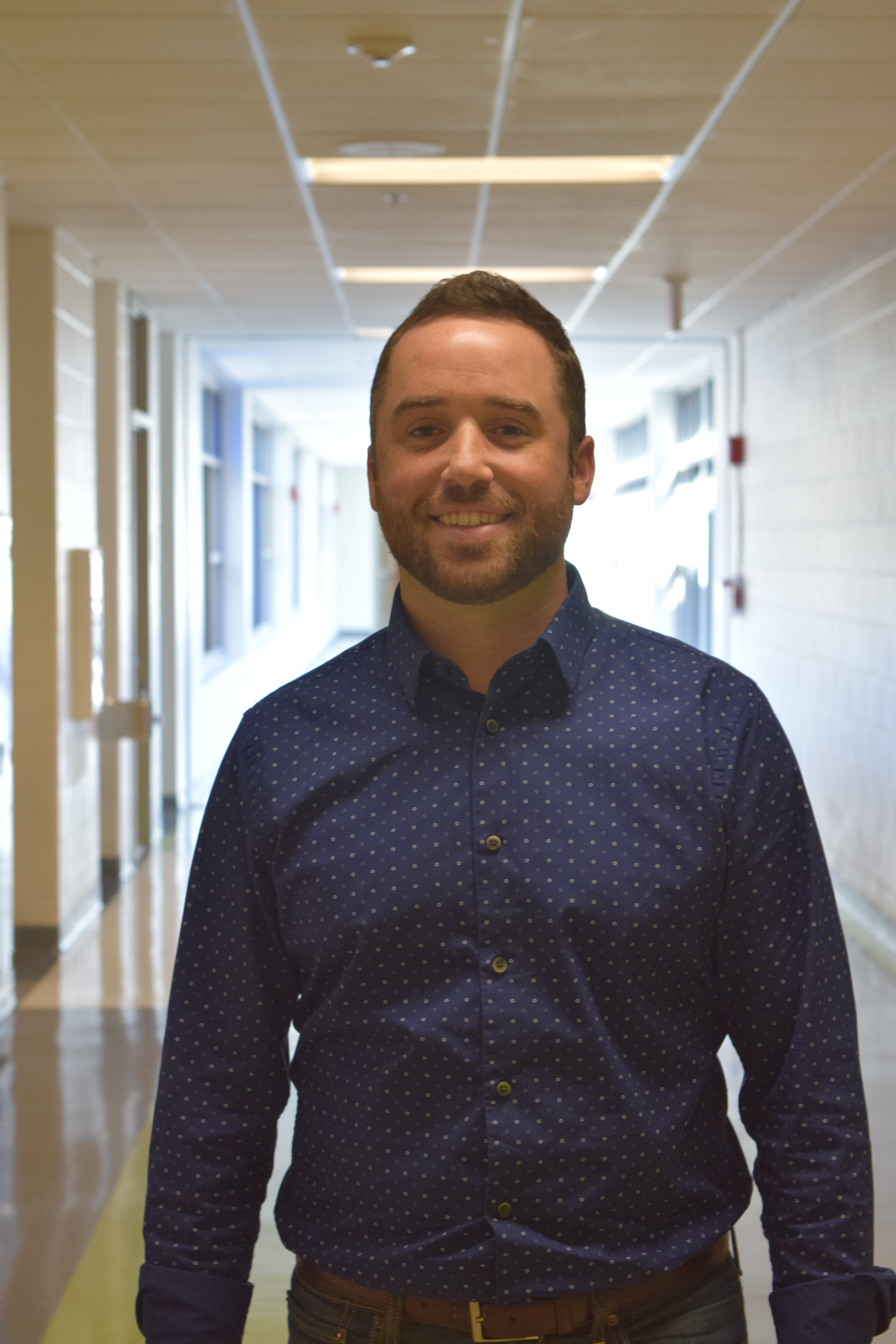 His goals for the year are "to see his students move up to the next level and wants to see them grow and mature as people".