Douglas Oliveira, a junior at Malden High, has been playing on the MHS varsity Soccer team since his freshman year, though his interest in the sport started much earlier. From an early age, his father spent much of his time watching soccer and encouraging his son to possibly consider it as a career option. This encouragement and the desire to make his dad proud is what pushed him to pursue soccer in the beginning, but he soon fell in love with the sport.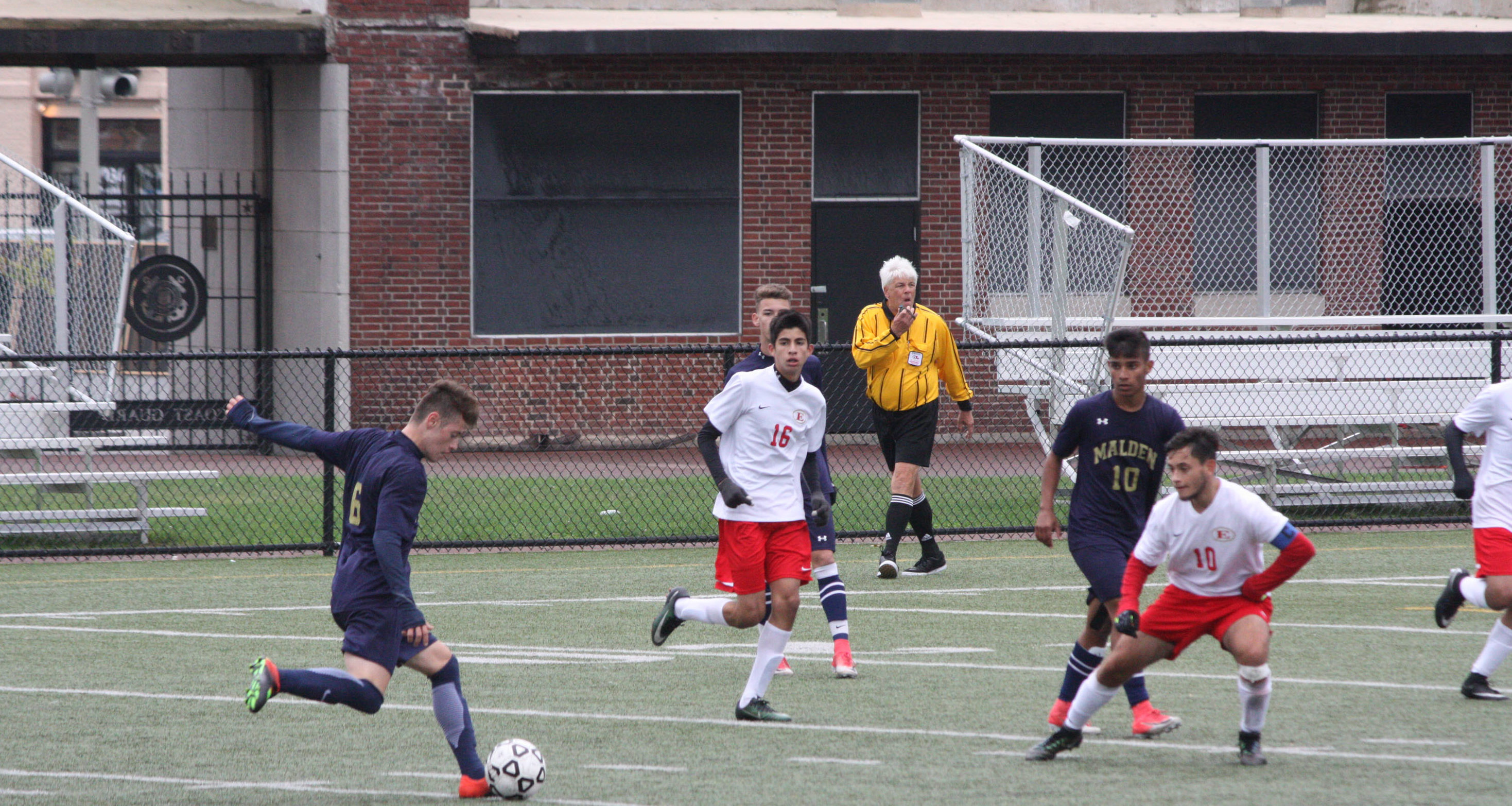 Oliveira began playing soccer for a Brazilian football club at the age of nine. Growing up, he admired Neymar
da Silva Santos Júnior
,
a professional player for Paris Saint-Germain F.C, and the Brazilian National team. Oliveira states that "watching [Neymar
]
play for his club team, Barcelona [was] very exciting." He considered him a source of inspiration for soccer being that the player was Brazilian, like him yet he was able to accomplish all he did.
        Although he had developed a passion for the sport early on, it was not until he was 15 years old that Oliveira began taking soccer seriously. He stated that "[he] was getting better and better" and wanted to play more to possibly reach the "top level" and make soccer his career. Although his sport is important to him, Oliveira realizes that his last two year are the most significant to his life and acknowledges the importance of his academics. He hopes to develop the qualities necessary to balance school and his athletic activities to be equally good instead of being "better at one and not the other."   
Head coach Jeremiah Smith states that Oliveira "is a key player of [the team], who can play multiple positions." He can definitely see him playing on a college level in the future, but for now Oliveira takes pride in his team and their accomplishments. Senior captain Joseph Costa has been good friends with Oliveira since the age of 10 and enjoys playing with him on the team since they get along so well. Costa states that "[Oliveira] is able to make other players better around [him]". The team, which considers each other to be one big family, all enjoy playing and spending time together and with Oliviera.
 Although, everyone on the team supports each other through their successes and losses, Oliveira claims that his biggest fans are his mom and dad. He states that "[his] parents go to all [his] games, home and away, and sometimes take highlight videos during matches to send to colleges." The support of Oliveira's dad is what encouraged him to start soccer in the first place, now that it which has turned into a passion for him, it will likely lead him to a career full of amazing memories.