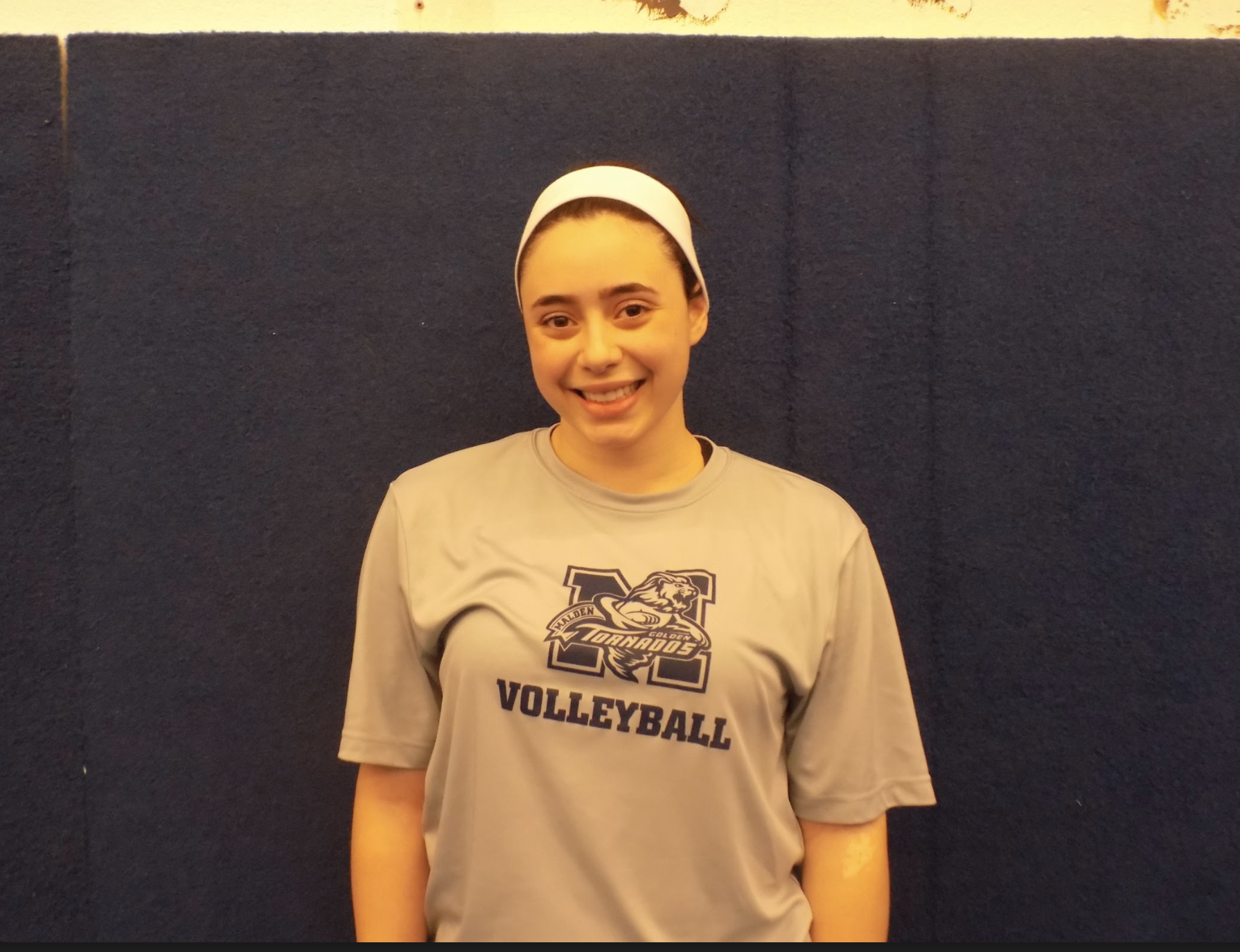 Almeida joined the Gymnastics team her freshman year, after contemplating whether or not to join Gymnastics or Swim. She recalled that she "actually ended up going to the captains practices for swimming" but "ended up trying out for gymnastics". To her delight, she made the team, which "[she] was really excited about". Almeida said that Gymnastics has always been an interest of hers since she was a child, since "[she] did gymnastics until [she] was 6 years old back in Brazil". She stopped because the skill level "got harder" and her grandparents decided to "take [her] out and place [her] into a sport that [was not] as dangerous".  She was put into swim lessons instead, which "[she] liked', but she confessed that swimming was "never [her] top choice sport" and coming into high school, Almeida decided that "[she] could try it again and see how it would go".
For her last season, she says that she "need[s] to improve on [her] skills" and wants to be "less scared", since the fear of getting hurt interferes with learning new skills. However, Almeida can definitely say that "[she] improved a lot throughout the years", even though "[there is] a lot more that [she] could improve on". For her best moments on the team, she says that one of them was "winning GBLs last year", which was "amazing", and making so many "memories and friendships" throughout the years was great to her. Her least favorite moments "would definitely be the conditioning during [her] freshman year", which was hard since she "[was not] used to it", saying that it took "a while" to get used to.
One of the hardest parts of her high school life was balancing sports and academics, because "in order to be eligible to play a sport you have to be in good academic standing". She said that the way she sees sports is that "it is a reward for doing good and trying", so if she knows  that she's struggling in a class, she will get help after school and "if [she has] to miss a day of practice, [that is] okay and the coaches will always understand no matter what sport it is. [She is] always on top of my school work making sure that I completed all the assignments and that [she is] doing good in [her] classes." On her last year, she says she doesn't "plan on being part of the gymnastics team in college". "[She] think[s] that [she] could somehow be involved and help out as a team manager in college, but "I don't see myself practicing it". To those who are considering joining the team, she said "do it". She said that gymnastics is "definitely hard, but it's not impossible", they should go into it with an open mind and be willing to put in the effort and commitment.