Sophomore Cameron Lloyd, who plays the position of forward,  grew up in Brockton and later attended West Junior High School for sixth, seventh, and eighth grade. He began getting involved with the sport during the summer of ninth grade in which he continues to explain how he first played at the YMCA and realized he was "good at it."
Lloyd claims that last season went well although the team as a whole needed more chemistry. He also adds that last season there had been more "superstars." He stated, "this year [the team has] the skills but a lot of young players."
Lloyd believes that this season has been exceptional so far and believes that the team could go far. When asked with what improvements need to be made for the team, Lloyd replied with "everything is with the team so mainly just working together all around."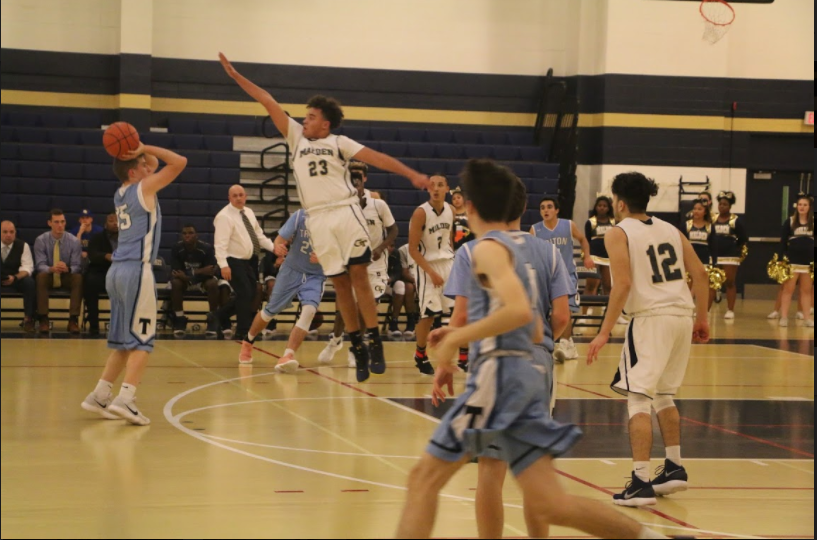 Aside from the sport, Lloyd enjoys working out and further getting in shape for his future basketball career. As previously mentioned, he has set a goal for himself which is to reach 1,000 points although he is just a sophomore. He also added that going to the NBA is another goal of his, which he plans on reaching through his hard work.
Lloyd is able to manage his academics while playing the sport by going home after school and getting work done before he does anything else.
Lloyd admits that he lacks of speed on the court and needs to be more consistent with his shooting. The advice he has for other younger players who may potentially want to be involved with the sport is to work hard and keep practicing.
Although the season is not going how he expected it to go, Lloyd plans on playing basketball for all his four years of high school. He is looking forward to the rest of this season as well as future seasons.