The Malden High Girls Varsity Basketball team went up against the Winthrop Vikings on January 26th, 2018. It was not an easy game, but the girls pulled through and won at a score of 63-53.
Head Coach, Scott Marino had mixed feelings throughout the game. He stated that "when the first quarter finished, [he] thought that [Malden would win] by 30" but after the second quarter he could tell it was going to be a hard win or loss.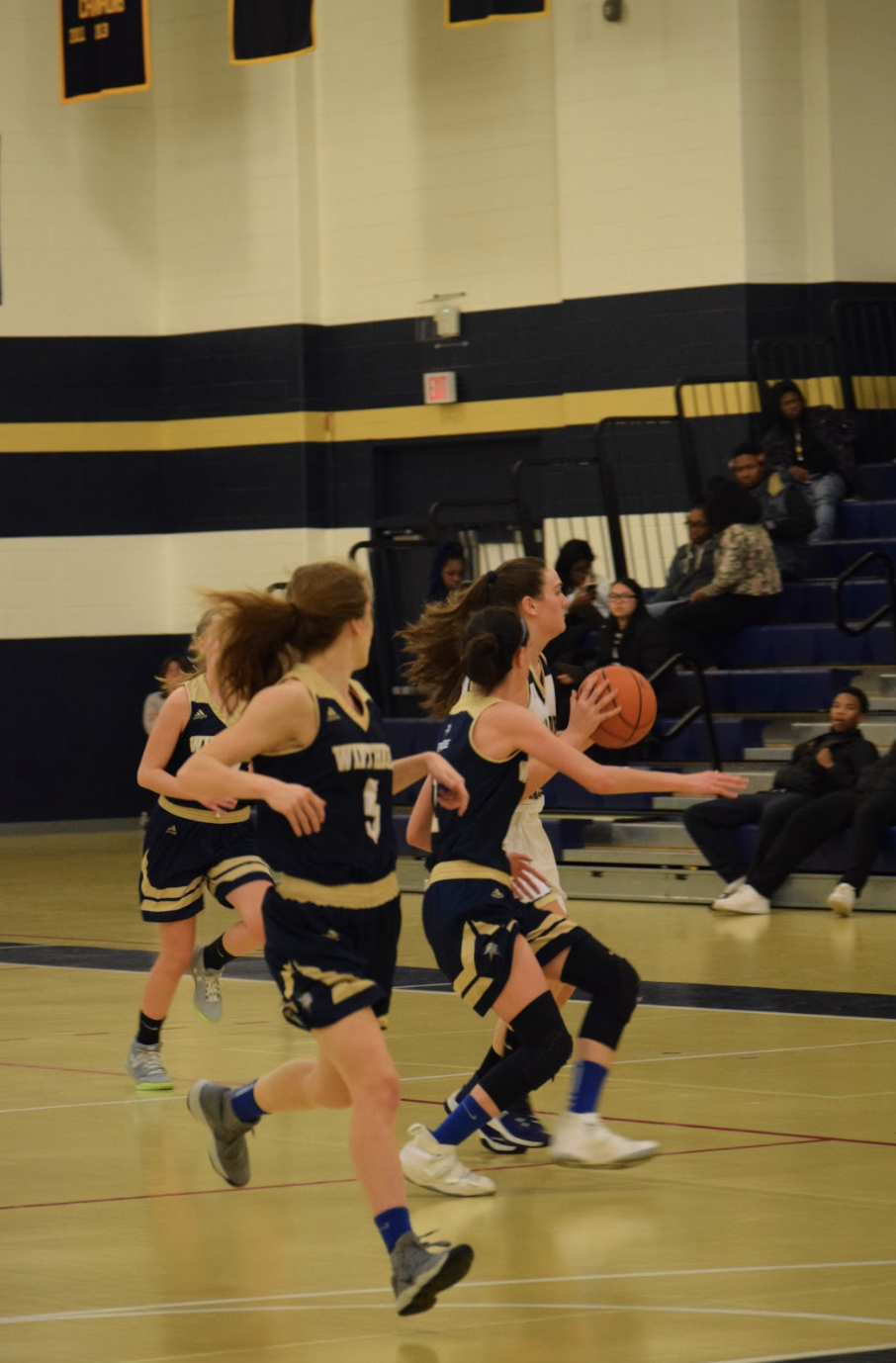 The first quarter was like any regular game, the team was up by 9 (16-7). But in the second quarter, Winthrop improved on their defense and caught up only 4 points behind Malden (22-18).
During the second half, the game intensified, due to how close the scores were. Both Malden and Winthrop stepped up the competition, to strengthen their defense and offense.
In the third quarter, Malden took timeouts quite periodically. Number 22, junior, Salma Bezzat said that during those timeouts it gave the players a chance to "cool down [and gave them time to think about their moves and make sure they were keeping them consistent]". The periodic timeouts impacted the girls success toward the end of the game. Winthrop ended up scoring 23 points putting them in the lead by 8 points (41-33). The score difference caused Malden to step up their defense.
During the fourth quarter the whole game turned around, not only did it intensify the game but as well as the crowd and team. Thegirls started offthe quarter down by 8 points (41-33). And ended up scoring a total of exactly 30 points in the last quarter. Marino stated that "[Malden] fought back hard for this win". "[If you did the math out], we have the capacity of making 120 points [all in one] game" said Marino. Malden gained a good amount points from foul shots.
Number 10, senior, Mackenzie Furlong stated that she was expecting a win for Malden "as long as [they] played smart". She also mentioned that those expectations did not change and how she "kept that same mentality [throughout] the entire game". Furlong knew that she and her team were playing their hardest and with confidence.
When the scores were so close in the fourth quarter, Bezzat knew that one wrong move on offense could put Winthrop in the lead. She mentioned how the player with the ball during offense had to not only think and be smart with the ball, but also react quickly because of the limited time.
Marino said that players that scored the most were 2 of the 3 captains on the team. Furlong scored 24 points and  Number 23, senior, Tiffany Tortora scored 18 points. He also mentioned that a key player was number 12, junior, Audree Carleton. "[Carleton] made a couple big layups, [and] a couple big passes". As well as "Salma Bezzat making a few free throws toward the end".