This gymnastics season will be the last season for senior Max Weng, after competing with the team since his sophomore year in high school. Weng joined Malden High's Gymnastics team his sophomore year, with his friends Ricky Mei and Kevin Phan. The trio went to the same kung fu school together, where they had to "incorporate a lot of stretching and acrobatics", which led them to "naturally gravitate towards the sport". Although this is his last season with the team, Weng plans on continuing with the sport for "as long as [he] can", because gymnastics is "beautiful, and physically demanding".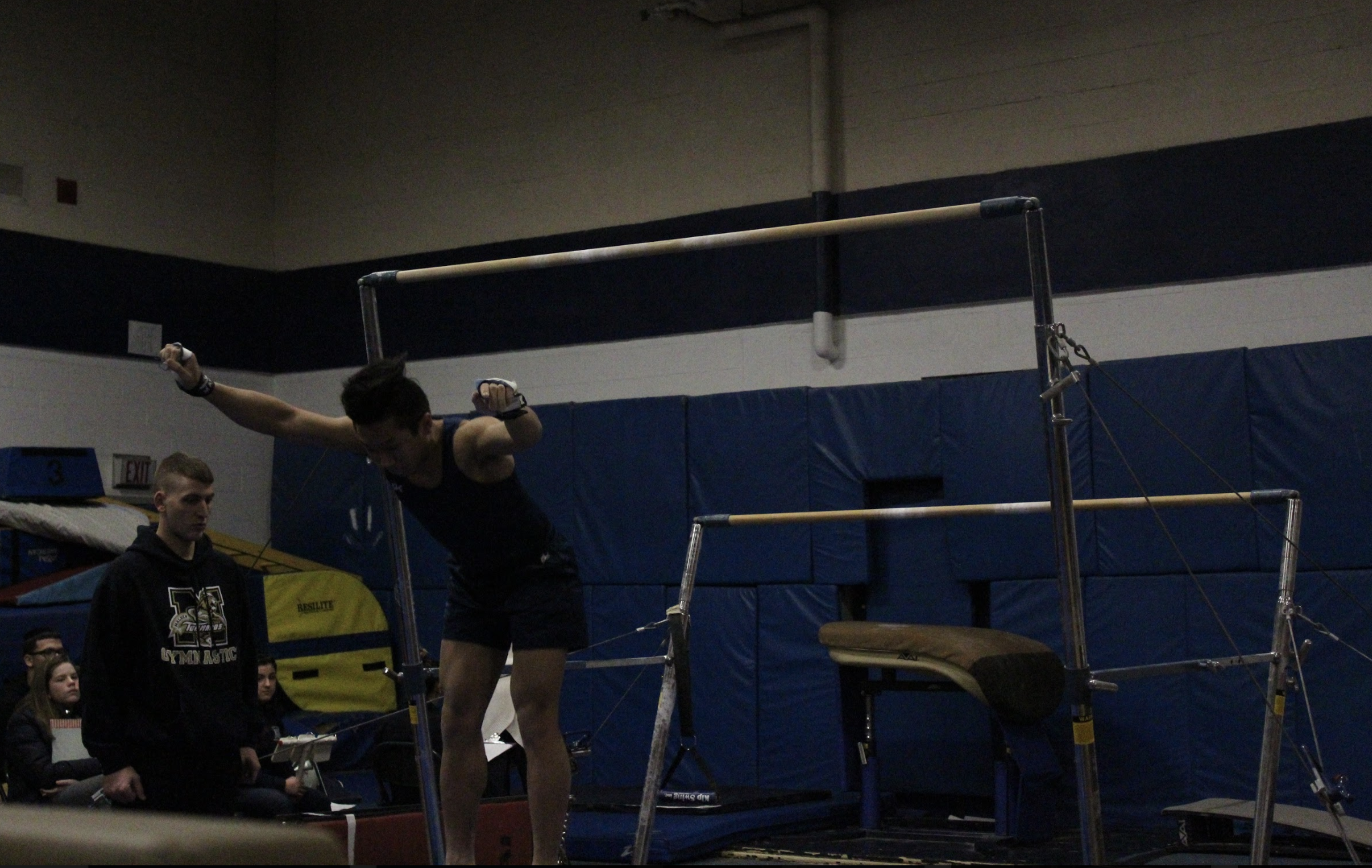 Weng's best moment in this season so far was their meet at Medford, which took place on Wednesday. Malden High beat Medford's gymnastics team the previous season, which won them the Greater Boston League title. "The bar was set high", Weng said. Weng said that his floor routine was "one of the best of [his] career thus far", due to incorporating "more and more difficult skills every year", and trying his absolute best. Despite not scoring as high as he has in the past, Weng said, he is proud of what he put forward on his routine. 
Weng stated that his best moment overall in his career would simply be "just after making the team [his] first year". He said that the gymnastics team that year was "very small', and that he knew nothing of the sport. The gymnastics coach that year "wanted to see what she was working with", and Weng recalls that every time him and his friends did something, "jaws dropped". Weng said that "no one really expected guys to join, let alone be decent at the sport", which kept him coming back and reassured him that the gymnastics team is "where I belonged to, not any other winter sport".
While Weng has his fair share of great experiences on the team, he recalled a challenging moment which occured his junior year in high school, which was suffering an ankle sprain the day before a gymnastics meet. "I knewat that moment that I'd be out for practically the rest of the season", Weng said. He stated that it was "definitely frustrating watching the rest of the team make progress and compete without me".
A skill that Weng feels like he has improved upon is fluidity. Weng said that during practices, the team would have to gain new skills and "could perform them on the spot". Weng shared that it's one thing to have individual skills, however, piecing them together "demands a certain level of strength, control, stamina, and confidence". On what he has left to improve upon, Weng answers that "there is always something to be improved upon, especially in gymnastics". To him, every day and every practice presents an opportunity to progress, "whether it be the basic skills, strength, flexibility, or anything else in between". Weng admitted that "building up confidence" and "getting over the fear of trying new skills" is still something he vows to work on. The two setbacks, "held me back from reaching my full potential since day one and continues to do so to this day". 
On his interaction with his coach, Katie Bowdridge, Weng stated that the relationship is "very close", stating that Bowdridge is a "genuine person who always has others' best interests in mind at all times", and constantly pushes Weng "out of [his] comfort zone", and that there is no doubt that Bowdridge "is the reason why I have made it as far as I have today".
On his relationship with his teammates, he said that he is "close" with his teammates, but "not as close to everyone as I would like". He still earned the respect from his other teammates, such as senior and captain Kaytlin Kwong, who said that Weng's gymnastics skills are "really good", even though "he picked up the sport only a few years ago". Kwong said that Weng is a great teammate, and he "cheers on everyone during competition", and is "supportive of everyone".
This season, the team expanded, and most of the new members being freshmen, so Weng is "still trying to get know everyone", but he is confident that the team will "surely become a tighter unit", stating that the team is "like a family". "We push each other to become better gymnasts and to become better people overall. This team has shaped [him] for the better".