By Ronald Batista and Antonio Tarantino
The annual holiday food drive at the library was another success. The Malden Public Library's annual canned food drive has once again brought joy and hope to the community of Malden. The drive was run by Tina Vegelante this year. The Food Drive has been taking place annually at the Malden Public Library for years.  It started for the thanksgiving holiday and it continued through December, in order for donators to contribute from Thanksgiving through Christmas.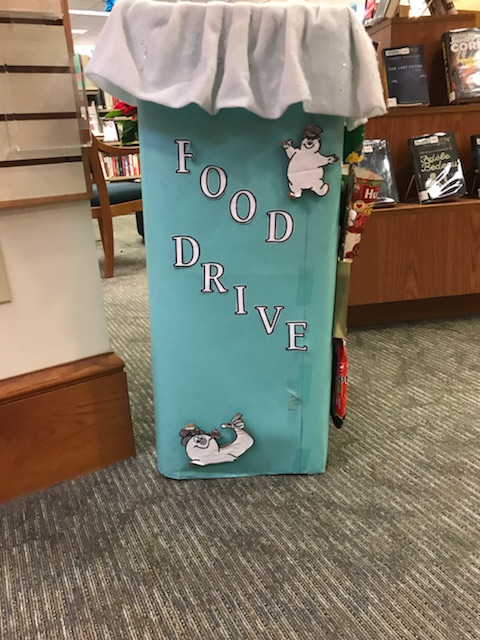 Vegelante said that the "library has a strong interest in being [apart] of the community".  Apart from this food drive, the library also runs one that is for the salvation army here in Malden. 
The foods that are gathered go to the food pantry that the Salvation Army has, and maybe about 2-3 years ago they also started gathering ethnic foods too. Some of the foods are beans, soy sauce, noodle, etc.
Vegelante also spoke about how the food drive "adds to the holiday atmosphere here in the library", and that it "brings a little of joy to the people who come in". The library hopes to contribute to the festive atmosphere in the community, and have been surprised about the amount of food that comes in, commenting that "it's been really amazing".
Velegante said that "doing this comes from the heart, [they] just care about the community and want to be active in it". The staff believes that this food drive is a great way to give back to the community and spread Christmas spirit.
For more information on future drives go to this link.