The annual Malden High School's band winter concert is an event where the Malden High School band orchestra perform music. This year it was held at the Jenkins Auditorium on December 15. This event attracted a big audience that left the auditorium with amusement and satisfactory due to the phenomenal performances.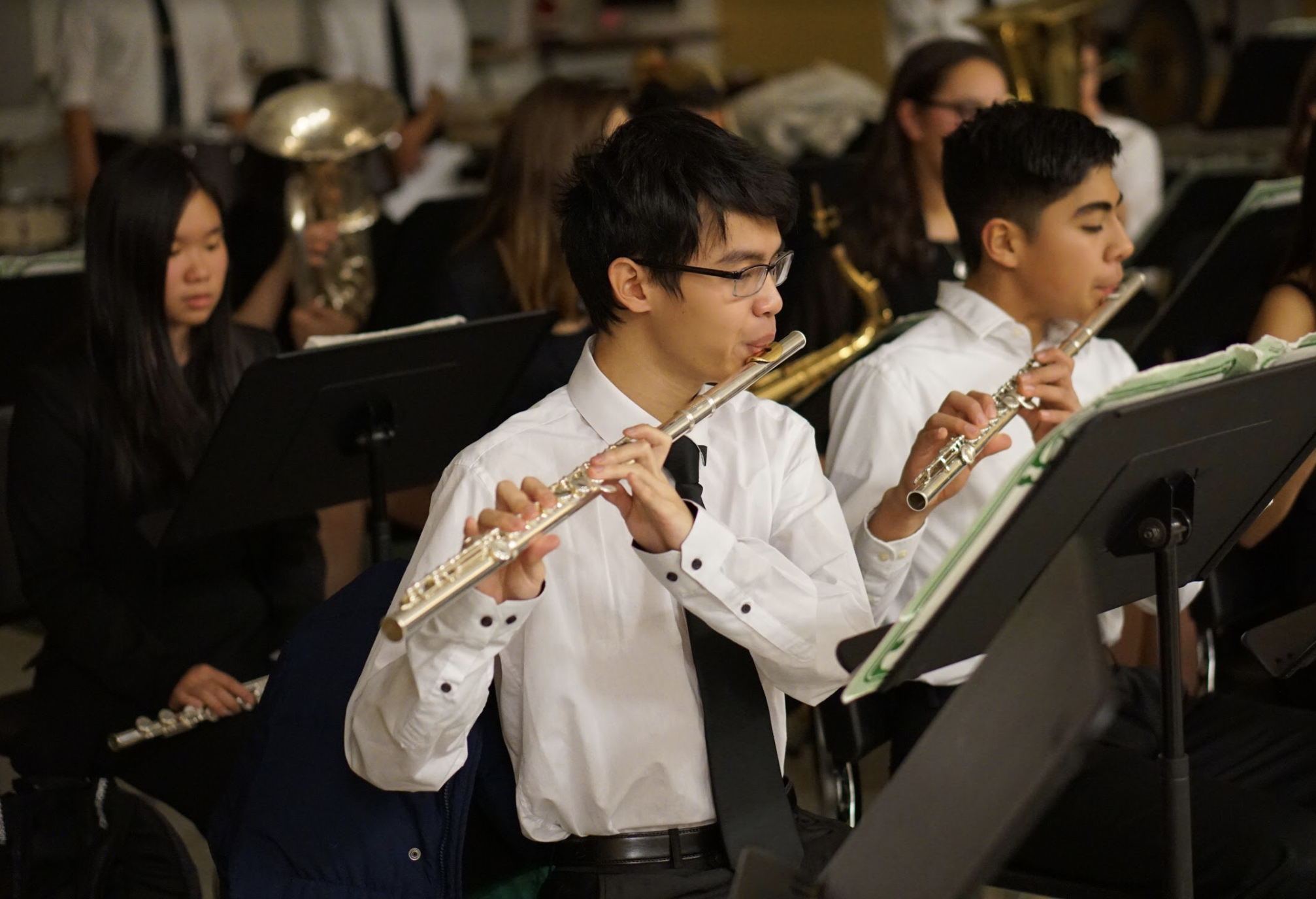 The winter concert consisted of the Malden High School band playing songs for the holidays, such as "Jingle Bells", "How the Grinch Stole Christmas", "Hallelujah", and etc.
Freshman Bonnie Kuang stated "[The concert] was very interesting and [she] was very intrigued by each and every performance." She later on explained how the songs were "beautifully played and the comedic background made it even more interesting". Kuang's personal favorite was when the band performed "Jingle Bells". She added "the band played ["Jingle Bells"] splendidly and the songs they performed were perfect for the holiday season".
Freshman Jimmy Ton expressed how "the band is a team, [they] work and cooperate as a team, so [they] perform as a team". Each and everyone of the band members has
"worked hard and is determined to pursue [their] goals". During this concert, "[the band's] goals were to entertain the audience with [their] performances along with spreading the the holiday's joys, and [Ton] is pretty sure they have achieved that". 
Matthew Shao Wong "very much enjoyed the concert because loved the percussion line and though it was excellent". Wong later on explained how the concert made him feel excited for the upcoming holidays. He added that "[he would] love to go again"  He later on expressed how the "Christmas song from Charlie Brown was very nostalgic and reminded [him] of his childhood".
Overall, both the audience and band alike greatly enjoyed this year's winter concert.