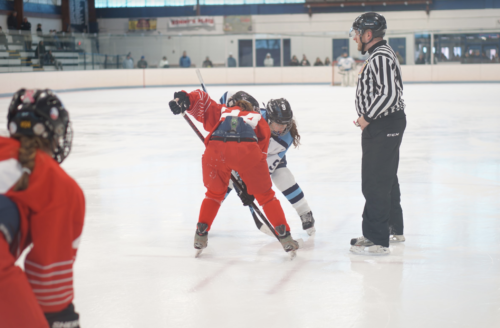 Malden High has joined with the Medford High girls' ice hockey team for the past few years now and have continued to strive as the season goes on. Since not many females join hockey, Malden shares a team with Medford. That way, they can assemble a complete team.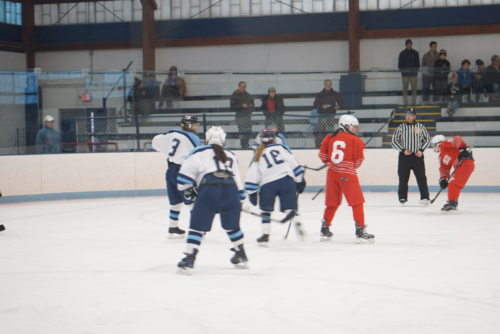 The Medford-Malden girls' ice hockey team consists of nineteen members in total but only seven girls are from Malden High School. Juniors, Terrell Pesaturo, Jessica Crugnale, Sophia Casaletto, and Brianna Swanson, Sophomore Bethan Taddeo, and Freshman Alaina Giuliano and Sarah Whitehouse. 
Terrell Pesaturo, the starting goalie of the Medford-Malden Girls' Ice Hockey Team, has said that "The teams [she] [looks] forward to the most are Beverly and Winthrop. [They] have been rivals with these teams for a really long time… [she] [is] really happy with the season so far. [She] [feels] like [they] all have grown so much on and off the ice. [She] [hopes] the team achieves more attraction from Malden fans. [She] [knows] [they] are with Medford but that doesn't mean [they] don't have Malden spirit."
Even though Medford is rival in most sports, Pesaturo still loves all the support and dedication the Medford fans have for the Malden girls. She also has a lot of support from a lot of people in Malden about playing with Medford, and stated that "they might not be 100% happy but they are still going to cheer for [them]."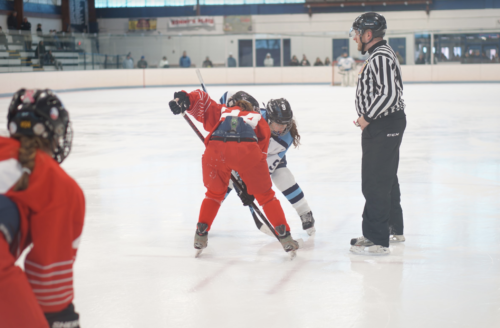 "The team has progressed so much since the beginning of the season. They have build trust within each other. Pesaturo said that "[She] [didn't] quite know the winning percentage but [their] current record is 3-9-1 which has already proven to be a better record at this time in the season then from last year."
The Girls Ice Hockey team works hard every practice and works together to make the most of what little appreciation they receive in return. Even their last game proved tremendous hard work as they beat Beverly-Danvers 2-0. Malden is confident that the players will continue to improve as the season goes on and show their strength in the rink.