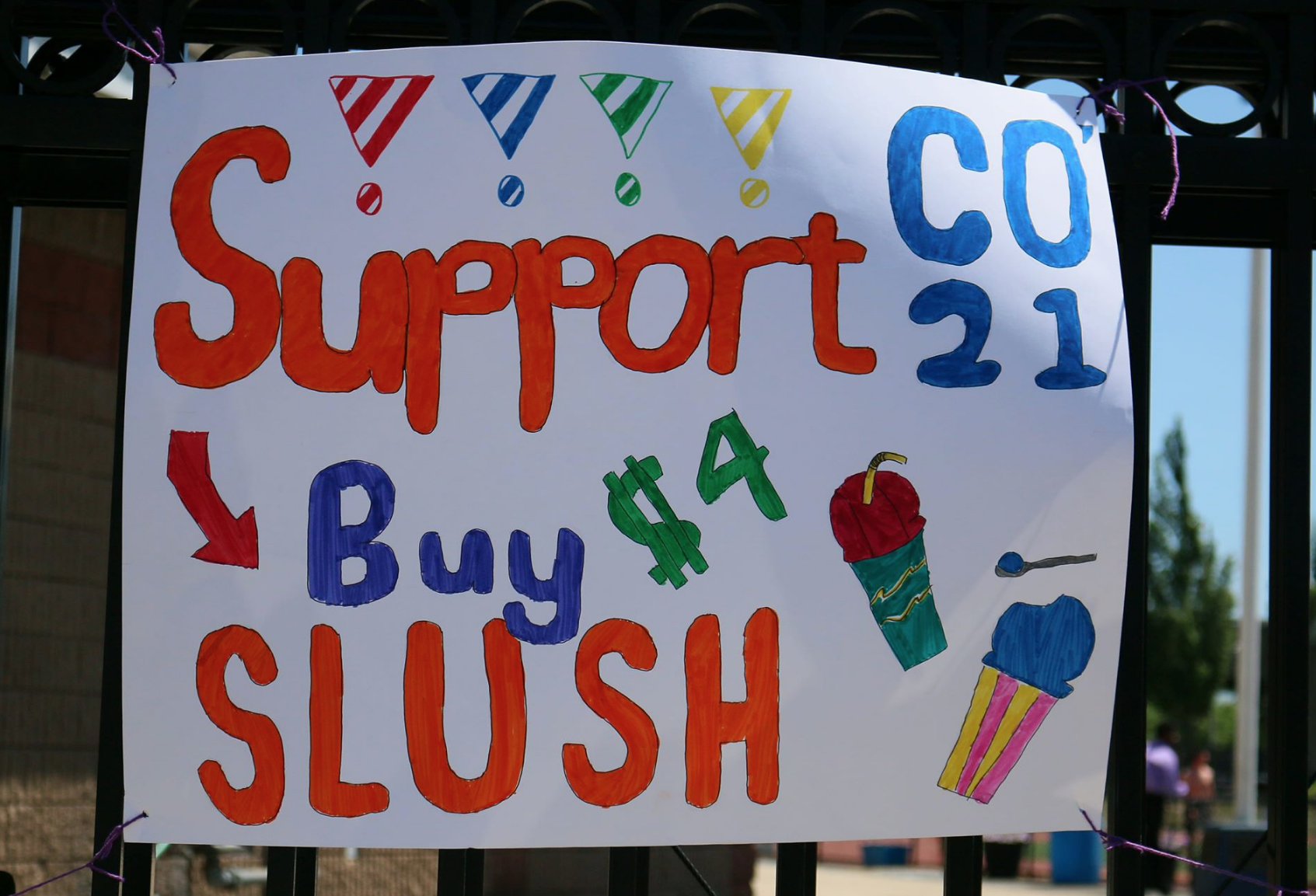 CO2021 slush poster. Photo taken by Jimmy Ton.
The Malden High School's class of 2021 had their first fundraiser at the senior graduation with the help from thirty volunteers participating. It's a Malden High School tradition for the freshman to sell slushes at the event.
The first fundraiser of the class of 2021 was very successful and there was a turnout of over 500 dollars. The Class advisor of 2021, Cassandra Poole, states that it was "very successful because of the weather." She really enjoys her position and working with the officers. Poole states that it "went really well" and that they "made a lot of money."
For future fundraisers, she hopes to see "great ideas from the class officers" and a lot of "freshman turn out to volunteer for their class." To gather their volunteers, the class has created a survey to enter your information, or you can join the Google classroom to get notified about upcoming events.
President, Harriet Gerochi states that "due to the work ethic of the other officers, and volunteers they turned the fundraiser around" and made it very successful due to weather being chilly. Gerochi states that if "the weather was warmer, we could've profited more". Gerochi is proud that a lot of the freshman came to volunteer and help out their class. Due to an abundance of volunteers they had to create a first come, first serve system. Gerochi hopes to see the enthusiasm of the volunteers in future fundraisers.
Historian, Jimmy Ton states that the "bond of the class will help future fundraisers." Ton states the officers "work as a team" and will continue to produce successful fundraisers. Ton also describes their bond like a "family."
Overall, the first fundraiser for the class of 2021 was a successful turnout, due to the eager volunteers and determined class officers. The class advisor and class officers are very proud of everyone who participated in the event, and hope to see this enthusiasm in future fundraisers and have successful turnouts.