The 2018 FIFA World Cup will commence on June 14 and end on July 15 in Russia. This will be one of the most interesting World Cup in recent years since powerhouse nations such as Holland and Italy will not be competing and nations such as Panama and Iceland will be competing in the competition for the first time in the tournament's history.
The previous World Cup was won by Germany, and with the likes of Thomas Muller, Mats Hummels, and Captain Manuel Neuer coming back from injury, they are contenders for sure once again. Germany will also controversially not be taking winger Leroy Sane to the World Cup after he had a record-breaking season with the English Premier League Champions, Manchester City.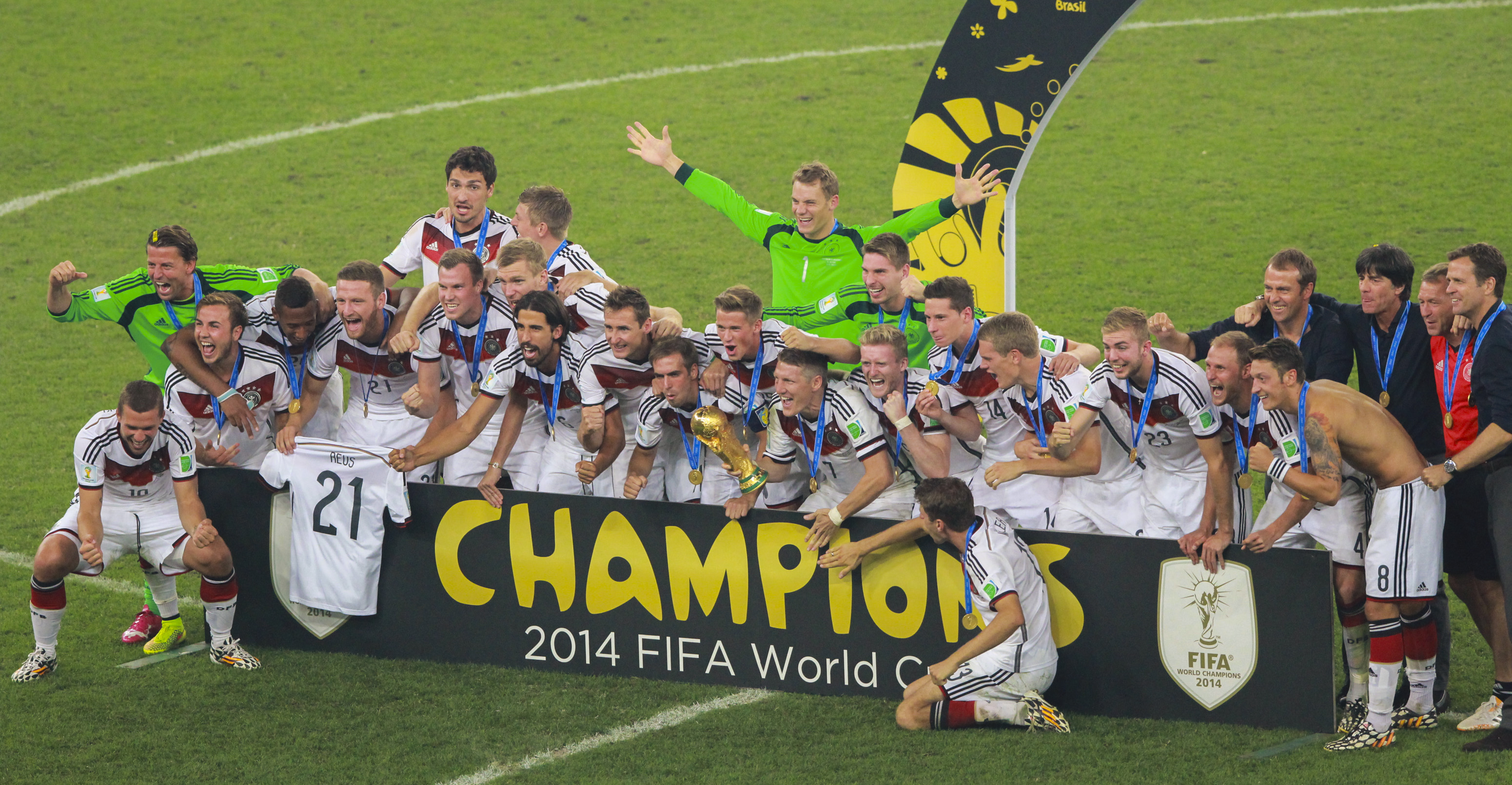 Germany's group stage includes Mexico, Sweden, and South Korea. All these teams are very well organized and play well, but none have the talent and the squad depth that Germany has.
Sweden will not be taking Zlatan Ibrahimovic to the World Cup, after making to the qualification playoffs and beating a weak Italy side without his help. They have very technical players such as Emil Forsberg and very good ball-playing defenders like Victor Lindelof.
Mexico also has a strong side with the likes of Javier Hernandez and Andres Guardado leading the side, and very good young talent such as breakout side Hirving Lozano, who won the league title with his club PSV in his first season in Europe. Mexico is usually a very consistent World Cup performer, they have made it out of group stage in the last six World Cups. This World Cup, however, it is fair to say it will be tough to make it out of the group stage, much less top it.
South Korea is an unpredictable team. They have the likes of Tottenham Hotspur's superstar Son Heung Min who leads the team in the frontline, but mostly have players that are not well known in Europe's top leagues or have much experience in the latter stages of the World Cup. This makes them a real wildcard in their group.
Other than Germany, the teams are very well balanced and it is hard to predict who is going to make it out of Group F, however, this German side has a ton of young talent intertwined with leaders who previously won the last World Cup, four years ago.  I do not see any other team topping that Group Stage other than Germany.
In terms of the entire tournament, I cannot see Germany winning it all. There are really good teams in the World Cup, such as Spain, France and especially Brazil who now have their superstar Neymar back from a serious injury. A team with an outside shot at winning is Belgium who has world-class talents such as Romelu Lukaku, Kevin De Bruyne and Eden Hazard in their squad.
Two teams that Germany has to watch out for are Portugal and Argentina. They have in-arguably the best two players in the world, Cristiano Ronaldo and Lionel Messi respectively.
In 2016, Ronaldo led Portugal to 2016 UEFA Euros Tournament win. This year he will, along with the rest of the team, be determined to win Portugal their first ever World Cup and after winning that he will have won every trophy available in the game. Portugal has a superstar in their team, however, the rest of the team is also ready to continue their success from the Euros into this World Cup.
On the other side of the coin, Argentina is ready to challenge as well. Lionel Messi will want to win this World Cup for himself and for his team, but more so for his country. Four years ago, they reached a World Cup finale and in extra time lost to Germany. Embarrassing subsequent losses in Copa America Finals was enough to temporarily retire to Messi. However, the Argentine is motivated to win his first major International trophy, after having a storied club career.
Now more than ever countries want to get back at Germany and show the world that they are the best, but Germany will fight back and I think they will be the winner of the 2018 World Cup. They have the squad depth necessary to win and have a very good balance between new and experienced players who know how it feels and what it takes in able to win a World Cup.
In my opinion, Germany is ready to compete and win the Russia 2018 World Cup.