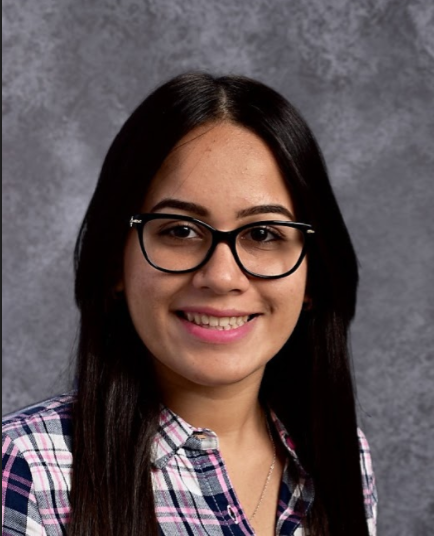 Lissy Reyes Rivas has exemplified what Jenkins House Counselor Ann O'Connor says she "hopes to see in all students":  determination, focus, and a "motivation to be successful and work hard." In spite of the language barrier posed by recent immigration to the United States, Rivas has excelled academically and left a lasting impression on counselors, administrators, teachers, and her fellow peers and graduates.
Jenkins House Principal Shereen Escovitz calls the period of withdrawal that Rivas and many other ELL students go through upon arriving at a new school, especially in a new country, "the silent phase." When Lissy was in Escovitz's math class, she would "barely raise her hand." Suddenly, Rivas became more assertive and confident, Escovitz comments, saying that she "rose so quickly, it was really impressive."
O'Connor reflects on Rivas's adjustment commenting that she had always been "quiet and reserved" but that a particularly humorous moment and their subsequent interactions revealed a vocal, "kind, and sweet, and funny" person. Rivas sought out guidance during the college application process, and O'Connor says she's glad she was able to provide her "a place where she knew it was okay to advocate for herself".
Escovitz is convinced of Rivas's "quiet tenacity to do well", and states that, while quiet and often overlooked, Rivas is driven, but subtle, "head down and studious." O'Connor corroborates the conclusion that Rivas's personality, her dedication balanced with her lightheartedness have made it "really great getting to know her."
But Rivas' determination is more astounding against the backdrop of her immigration from the Dominican Republic. Rivas enrolled at Malden High School in March of her sophomore year, merely one month after her arrival in the US, where she left all that was familiar to her, including her language and her friends.
Rivas says that, initially, she was "scared and crying" frequently because she "couldn't understand most of [her school work]." When she was placed into regular English, she says she was "so surprised" and extremely grateful to teachers, like history teacher Michelle Filer, who allowed her to use dictionaries and supported her language learning.
The solidarity she experienced from the staff at MHS is one of the aspects of high school she will miss the most, along with the friendships she acquired. Although she left her childhood friends in her home country, she "thank[s] God that [she has] really good friends" at MHS. She credits her new friends and proximity to supportive teachers as pillars of her academic success saying that she is "thankful that [she] met them because they helped [her] a lot; they are such great people."
When Rivas immigrated with her mother and brother, they all longed for a future "that most people dream to have, and [she dreams] to have too," a future that now seems bright. Her brother will even be attending her graduation, after which she will be going to Suffolk University to study accounting, pursuing her passion for math.