Kristy Magras is a district family counselor and is now also a guidance counselor for the Pathways Program in Malden High School.
Pathways is an alternative school within Malden High School for students who need individualized education to receive their diplomas. There are a variety of students in Pathways. Pathways students take basic subjects and also complete Bunker Hill Community College courses in order to reach the 21 credits needed to graduate.
Magras's main goal working in Pathways is "to make sure a student that is dealing with housing instability can get to school and thrive in school," a goal that Magras says "is challenging because resources are limited," but is determined to reach. "Depending on where they are staying transportation wise, [she sets] up transportation for [them] to get to and from school," a means to ensure regular attendance for students who may be falling behind.
Magras worked for Malden High School previously and graduated from Malden High before she was brought in the be a guidance counselor for the Pathways Program.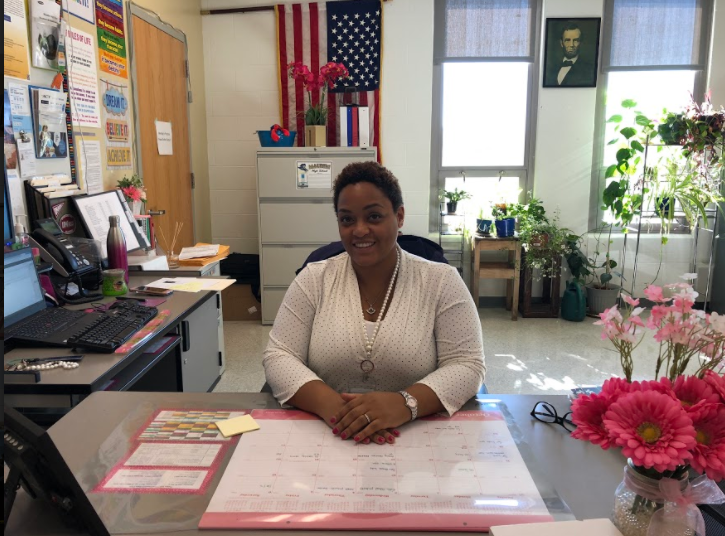 At the beginning of her career in Malden, she served as the Homeschool Assessment Assistant for the district. Now, as a Pathways Guidance Counselor, Magras has been "working with Stop and Shop to get Christmas meals, Thanksgiving meals, toy drives and other school supplies to students." She has also been "working with community agencies and providing any services they can for families."
Much of her focus as a counselor is on remedying student homelessness. "Homeless does not mean that [they] are living in the streets or living in a car," Magras explains. "It could mean that [they] are in a shelter, it could mean that [they] are going from friends house to friends house."
In addition, Magras serves as the Vice President of the Board of Directors for Malden Rising Leaders Inc. Malden Rising Leaders is a non-profit corporation founded in 2017 to promote youth leadership and development through scholarship support and mentoring. Its mission is to help the Malden's students engage politically to advance the community's development. Malden Rising Leaders provides a yearly scholarship to Malden High School graduating seniors to further their studies in the field of education, entrepreneurship, nonprofit, and public service.
At the end of the day, Magras says that all she does, from counseling to serving on the board of directors for Malden Rising Leaders, is in an effort to "to make sure that [students] have everything they need to be successful in school."