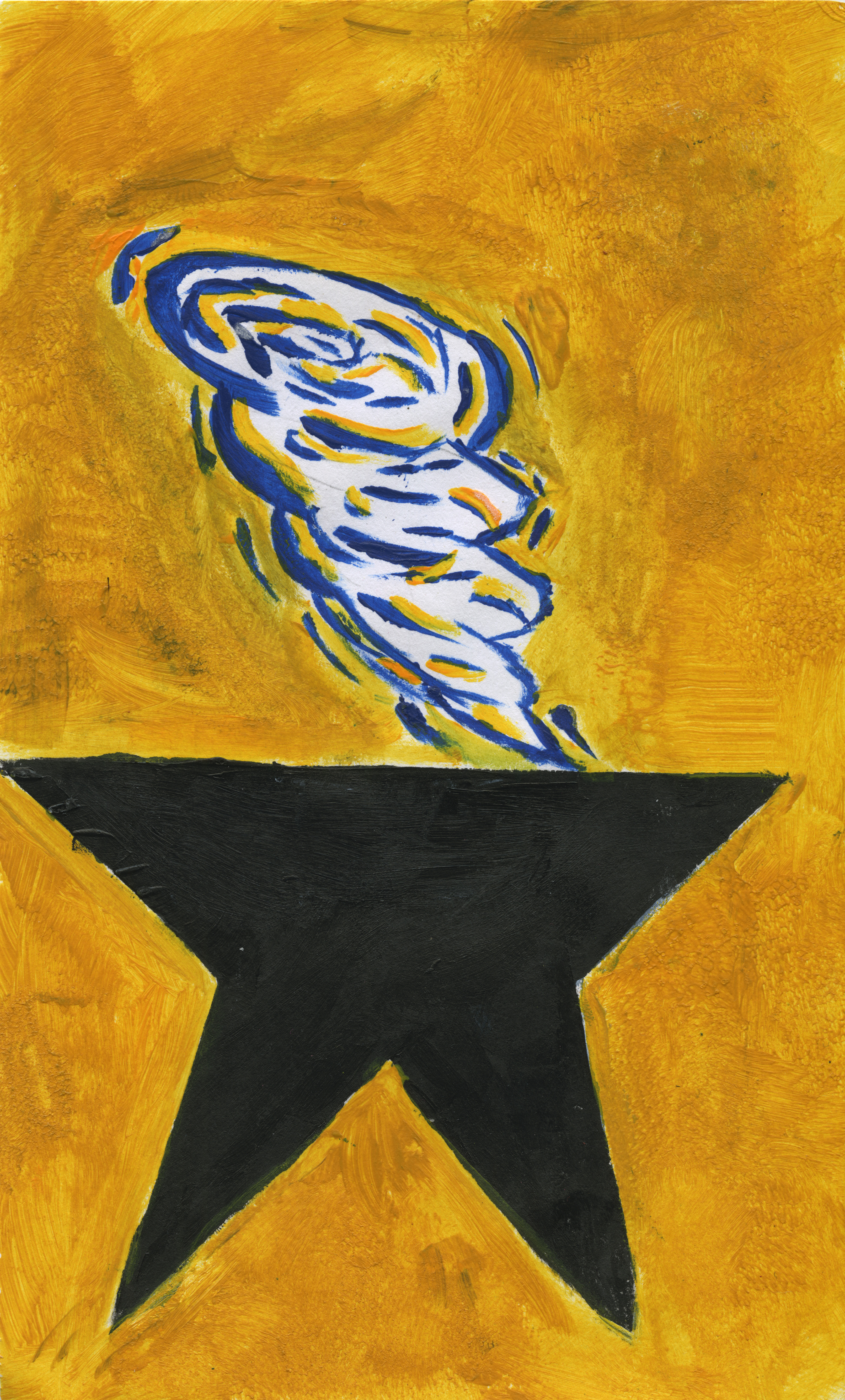 Gilder Lehrman's Hamilton Education Program gives Title 1 high schools an opportunity to go see the award winning broadway musical, Hamilton. On October 18th, a select number of  Malden High School students and 20 faculty members will be going to the Boston Opera House to enjoy the the musical. The show will continue after school hours, ending at about 4:30pm.
The Hamilton Education Program is touring 14 cities across the United States, providing students with a once in a lifetime opportunity to see the educational Broadway musical, which narrates the life and legacy of Alexander Hamilton, one of America's Founding Fathers. One of those cities is Boston, Massachusetts and several high schools in the Boston area have been chosen to attend the show.
Through Gilder Lehrman's partnership with the Hamilton Production, Malden High students will be going to watch Hamilton at a discounted price. Gilder Lehrman has many partners and sponsors which are their source of funding for schools like Malden High to go on this field trip.
History teacher Michelle Filer said that the department received the news that they would be attending the show in May or April of the 2017-2018 school year. Filer stated that "it was really through [former U.S. History teacher, Damian Aufiero] that we had this opportunity." She also mentioned that, when Aufiero left, he left the role of leadership and planning to her, although it has been a collaborative effort.
Filer describes the whole planning process as stressful simply because of time. She explained that "Gilder Lehrman had very strict guidelines of what [information the school] needed to give them, and when," adding that she does not think the teachers had much time to plan the field trip. As simple as it may seem, one challenging factor of planning the field trip was figuring out who would be able to attend and who would not be able to attend.
Filer explained that every student who will be attending the show was assigned a project in which they would connect the topics they were learning in class to Hamilton and the Founding Era. She added that the assignment was not created by teachers but that it was a requirement from Gilder Lehrman. Students could either work alone or work in groups of two or three people to create and produce a "performance piece based on the time period, and it had to include some sort of primary source." There were different possibilities, from writing a song to writing a script for a scene, but all students had to do research to find background information on the
historical figures and events involved in this time era, and from there they had to integrate that historical figure or event into their performance piece.
Filer expressed that she thinks that many times when we think of historical figures "we think of them uncritically" and she hopes this show will "help students see that these people were people and had flaws." "We always think of the constitution or the Revolutionary War or even independence [...] as this inevitable process, but really it could have gone in so many different ways," said Filer.
Filer clarified that "there have been a lot of people involved with this project, because it has been a pretty big undertaking." She added that teachers have been communicating non-stop and figuring out who can or cannot help cover classes, given that there will be 20 chaperones leaving the building the day of the field trip.
History teacher leader Kerry Veritas has done a ton of planning for this field trip and has "devoted a lot of time on weekends and weeknights to try and make this possible."
Veritas saw this field trip as an "opportunity to go see a Broadway production, which not everyone has the opportunity to do, and certainly not all students would have the opportunity to do." Veritas also mentioned that she hopes this is valuable memory students can have.
Individually, Veritas believes that there are students who are truly interested in this field and are eager about the "theatre aspects of the show, and some students have heard about the show and the music, so they are passionate about the [storyline] itself."
Sophomore Ayman Boudrari is thrilled that he gets the chance to see a show he is really passionate about. Boudrari explained that he thinks Hamilton is efficient in the educational field, explaining that "instead of reading through several chapters in a history book, you can learn through music and rap without realizing you are even learning." He further explained his strong interest in the show and soundtrack, adding that he wanted to watch the show for years, but what "stopped [him] was the fact that the tickets were incredibly expensive."
Sophomore Alissa Schopp said that she "expects [the show] to be good since she has seen smaller performances of certain songs." Schopp believes that Hamilton is a "historically accurate representation of Alexander Hamilton's life in a fun way that you can not always interpret from words."
Senior Matthew Distefano believes that this field trip is a great opportunity "because tickets can be upwards of 1000 dollars" and he thinks the Gilder Lehrman program allows "people who largely cannot afford that to see it." Distefano mentioned that he thinks that watching the show will definitely benefit his knowledge of the time era, given that he did "not know a lot about Hamilton specifically."
Senior Kathryn Kilbride explained that Hamilton the musical "added a sense of emotion to the series of historical events" that occured in real life, as opposed to reading about dates and events. The show also informed Kilbride about historical figures that she would not have know about otherwise such as John Laurens.
Filer described this field trip as a "building wide effort, and [they] could not have done it without everyone's help."