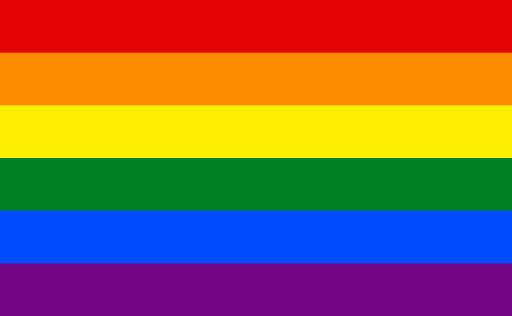 Rainbow Lions Club is a new and improved version of Gay Straight Alliance (GSA). The new club officially started on September 19th, 2018.
Club President, Ángel Cruz, described the club as "a place where everyone is welcomed." Co-President, Cheyanne Rivera stated that the club provides "a safe zone for the LGBTQ+ and straight community," and encourage their members "to express themselves and make new friends while having fun."
Cruz expressed that ever since middle school he had been excited to join Gay Straight Alliance Club in high school. He explained that he was "very passionate about the LGBTQ+ community and representing them and who they are as people." Cruz also mentioned that he "always wished to somehow create a difference for the community."
As Club President, Cruz organizes and plans upcoming events for club members to attend and participate in. He said that a lot of the time the club members enjoy just being in each others' presence and talking to each other. Cruz also provides financial help for the club and their activities. As Club Co-president, Rivera is in charge of their social media pages and organizes events and meetings for the club to take part in.
Advisor, Brian Morrison mentioned that the officers and club members have been "looking for opportunities to help the LGBTQ community," in any way possible. Recently, during the midterm elections, the officers and members gathered together to hang up "flyers around the school with [their] support for question 3 on the MA state ballot," stated Morrison. He took over the position as advisor this fall after their previous advisor, Christine Grillon, left to teach at the Beebe School.
Morrison explained that Grillon did "excellent work with the club and raising awareness in the community," which provided guidelines and a good example for him, given that it is Morrison's first year as the club advisor.
The club decided this year they would change the name from "Gay Straight Alliance" to "Rainbow Lions" to remember and thank the former advisor for all that she contributed to the club. Last year, she briefly mentioned that she wanted to "change the name [of the club] to Rainbow Lions," stated Cruz. They agreed that the name sounded more welcoming and fitting considering the school's mascot is a lion.
Freshman, Aneiry Cruz said that the Rainbow Lions Club is where students "can be surrounded by people who will support [...] all their decisions." She expressed that she joined the club because she personally "respects and loves [the LGBTQ+ community] the way they are."
Freshman, Malachi Farmer explained that Rainbow Lions Club plans events to "help out the general community" and plan fun bonding experiences for the officers and the members.
Freshman, Matthew Scott stated that Rainbow Lions "is a club where [people] volunteer, and address community issues." Scott also mentioned that their main reason for joining the club was to gather information to educate others.
Sophomore, Tristan Baumgartner describes the club "as a place where people can hang out and be themselves." He explained that he joined the club because he thought "it [was] a good opportunity to learn about the community that surrounds [him] everyday."
Senior, Nick Edwards described Rainbow Lions as an "inclusive club for anyone [at Malden High] who is interested in LGBTQ politics, events, protests, rallies, and news." Edwards expressed that the club was a "safe space."
The club will be hosting a holiday party very soon in hopes to start people's winter break on a great note.
The Rainbow Lions Club usually meets on Wednesdays in room B444.