Senior captain, Robens Garcia, dribbling the ball up the court. Photo by Brandon Wong.
On December 20th, MHS faced off against Peabody which consisted of one of the better performances by all the members the team.

Junior Cameron Lloyd made a three pointer in the beginning of the game scoring the first points for Malden. With five minutes remaining in the first quarter, senior Captain Robens Garcia also makes a three pointer while obtaining a foul. Senior captain Christian Monahan-DaSilva got a steal while making a layup with 4:20 remaining of the first quarter.

Senior William Stickney made a layup, bringing the score from 10 to 12. With three minutes remaining of the first quarter, the score was 12-8 with Malden leading. The first quarter ended with a final score of 12-15 with Peabody leading by three points.

Senior Rashaud Moore drove to the paint making a layup, scoring the first two points in the second quarter. Malden was down by five points as the score was now 14-19. Junior David Mervilus also made a two pointer from the paint followed by a layup in which he also got an and-one.

With 2:22 left in the second quarter, Senior Ritho Montuna proceeded to make a three pointer and followed up with another three pointer to bring the score to 26-28,with Malden down by two points. A member on the Peabody team attempted layup but geot shut down with a block by Montuna.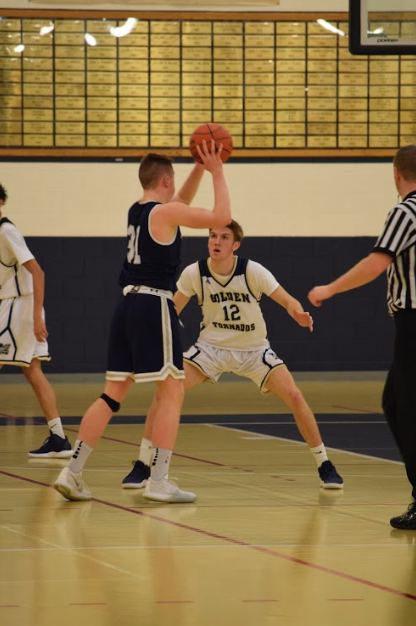 Lloyd scored a two pointer bringing the score to 28 with only 1:11 remaining of the first half. Soon after, Mervilus got fouled and made both free throws bringing the score to 30-29 with Malden down by one point. The final score of the first half was 30-35 with Peabody up by five points.

With 5:10 left of the third quarter, Lloyd made a three pointer. The third quarter ended with a final score of 33-56 with Malden down by 23 points, after a offensive surge by Peabody

In the fourth quarter of the game, Garcia completed a layup after obtaining Monahan-DaSilva's rebound. Lloyd received a pass from Garcia and attempted a layup which got tipped in by Mervilus increasing their score to 37. With an assist by Monahan-DaSilva, Lloyd was able to rattle down another three pointer.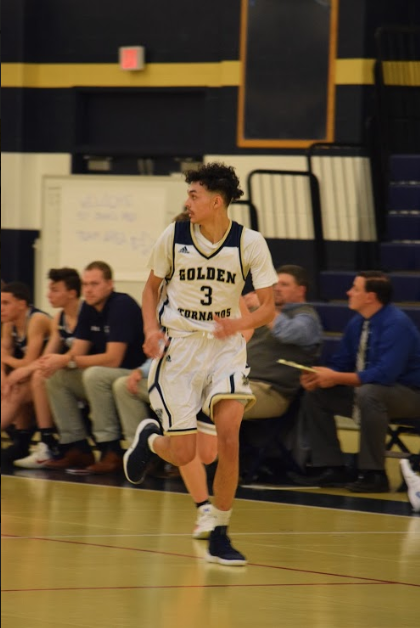 Garcia got fouled, making one out of the two free throws and soon after got a steal in which he additionally got fouled again. With 5:06 remaining in the last quarter, the score was 43-62 with Peabody still having a comfortable lead.

With Monahan-DaSilva's intense defense, Garcia was able to steal the ball from Peabody while finishing with a layup. With 2:35 remaining, Malden made a comeback as they were now only down by nine points with a score of 56-63.

Mervilus got fouled banking in both free throws bringing the score to a close 61-63. Malden were now down by only two points with 1:50 remaining on the game clock. Garcia then fouled out of the game after picking up his fifth foul.

Montuna rattled down a three pointer which tied the score 64-64 with only 54 seconds on the shot clock. Lloyd made a layup which keeps the score tied 66-66. With .7 left of the last quarter, Monahan-DaSilva blocked an opponent from making a layup ensuring that the score remained teven.

With .7 seconds left on the shot clock, Peabody won with a buzzer beater as they were able to bank in a layup. With a final score of 66-68, Peabody took the win despite a valiant from all members on the MHS basketball team.

Lloyd expressed that he felt disappointed with the outcome of the game and believed that the team needs to run their plays more as he says everytime the team calls a play "[they] do the opposite."

Mervilus explained that he also felt disappointed with the outcome of the game pointing out that the team had a huge comeback but was not able to secure the win. He continued to describe how pushing himself more in practices, finding his shot, and driving stronger is what h needs to be done on his part to do better in future games.

Following this game, the MHS boys basketball team was able to obtain two wins in a row in which Mervilus says "[he] hope[s] to keep it going like that."

Although the MHS boys basketball team fell short, many players on the team gave their best efforts which resulted in a great comeback.