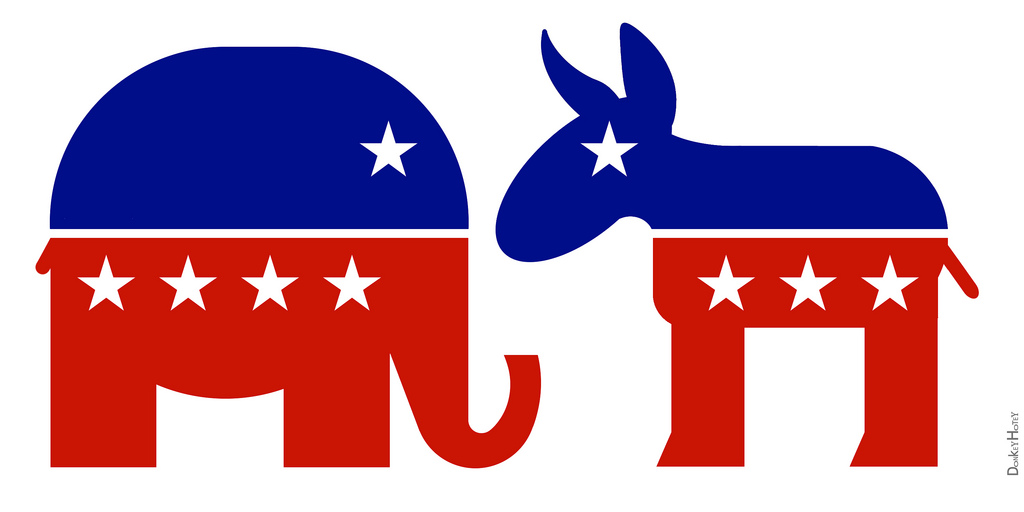 The 2020 United States presidential election is scheduled to be on Tuesday, November 3, 2020. It will be the 59th quadrennial U.S. presidential election. Voters will either choose a new president and vice president or reelect the current occupants in office.
With the Iowa Caucus less than a year away, several candidates have already announced their presidential campaign. As for President Trump, the Republican Party stands united with him and few Republicans who have stepped forward to primary him.
The following candidates have formally announced their presidential campaign as of February 25, 2019:

Cory Booker: A 49-year-old U.S. Senator from New Jersey, he has served in Congress since 2013. He is a member of the Democratic Party and also the first African-American U.S. Senator from New Jersey. Booker was also previously the 36th Mayor of Newark from 2006 to 2013. So far Booker's campaign has been based on a message of unity and collaborative action. He promises to bring Democrats and Republicans together on issues such as criminal justice reform.

Pete Buttigieg - A politician who is currently serving as the 32nd Mayor of South Bend, Indiana since 2012. Buttigieg is part of the Democratic Party, a graduate of Harvard University, and a veteran of the War in Afghanistan. In addition, he is the first openly gay man to seek the Democratic nomination and at 37 years old, is the youngest entrant into the 2020 race so far. While Buttigieg might not be the most popular candidate, he expresses that he could represent a generational shift in government because he speaks frequently on issues that will affect younger Americans including tax reform, gun control, and climate change.

Julian Castro - Julian Castro is an American Democratic politician who served as the 16th United States Secretary of Housing and Urban Development under President Barack Obama from 2014 to 2017, being the youngest member of the Obama cabinet. He was also the Mayor of San Antonio from 2009 to 2014. This year he hopes to restore the style of leadership the nation had under Obama.

John Delaney - A politician and businessman, formerly the United States Representative for Maryland's 6th congressional district from 2013 to 2019. Delaney is a member of the Democratic Party. He was also the first Democrat to announce his campaign and got a head start by already traveling to all of Iowa's 99 counties. Delaney says that "...the American people are really looking for… a leader to try to bring us together, not actually talk like half the country's entirely wrong about everything they believe."

Tulsi Gabbard - A politician serving as the U.S. representative for Hawaii's 2nd congressional district since 2013. She is a Democrat and Iraq War veteran who first announced her presidential bid in January. Gabbard tweeted, "When we stand together, united by our love for each other and for our country, there is no challenge we cannot overcome. Will you join me?"

Kirsten Gillibrand - A attorney and politician serving as the junior United States Senator from New York since January 2009. Previously she held the position of U.S. Representative for New York's 20th congressional district from 2007 until her Senate appointment. As a young mom, she communicates that she is going to run for president to fight for other people's kids "as hard as [she] would fight for [her] own."

Kamala Harris - An attorney and politician and a member of the Democratic Party. Harris has been the junior United States Senator for California since 2017, and she previously served as the 32nd Attorney General of California from 2011 to 2017. In addition, she was the District Attorney of San Francisco from 2004 to 2011. Harris says that she feels like this is a moment in time where she feels a sense of responsibility to stand up and "fight for the best of who we are."

Amy Klobuchar - A lawyer and politician who is also the senior United States Senator from Minnesota since 2006. She became Minnesota's first elected female United States Senator. When Klobuchar launched her campaign, she laid out a platform that included a constitution amendment to overturn the Citizen's United Supreme Court decision which would sign back on to the Paris climate agreement and advocate for criminal justice reform and universal health care.

Elizabeth Warren - A politician who is serving as the senior United States Senator from Massachusetts since 2013. Warren established a presidential exploratory committee just before New Year's and officially joined the race earlier in February. She became one of the first major names to announce their campaign.

Marianne Williamson - An American spiritual teacher, author, lecturer, entrepreneur, and activist that has written 13 books, including four New York Times number one bestsellers. She is best known for her self-help books and as a "spiritual friend and counselor" to Oprah Winfrey who has appeared on her show multiple times. Also, in 2014 to ran to represent California's 33rd congressional district as an independant, finishing fourth in the open primary.

Andrew Yang - An entrepreneur, founder of Venture for America, and politician. He is known for being a supporter of universal basic income which is a pledge to provide all Americans 18 and older with $1000 per month. Yang often speaks out on income inequality and the economic transformation that has benefited certain parts of the country while unfairly harming other regions that have failed to keep up.

Bernard (Bernie) Sanders - A politician who has served as the junior United States Senator from Vermont since 2007. After running in 2016 for president and finishing second to Hillary Clinton, he has recently announced that he will try again for 2020. In an email to his supporters announcing the launch of his campaign, he strongly called out against President Trump. "You know as well as I do that we are living in a pivotal and dangerous moment in American history. We are running against a president who is a pathological liar, a fraud, a racist, a sexist, a xenophobe, and someone who is undermining American democracy as he leads us in an authoritarian direction."

Some possible candidates that have not yet announced if they are running include Former Vice-President Joe Biden, businessman and politician Michael Bloomberg, and representative of Texas's 16th congressional district Beto O' Rourke.