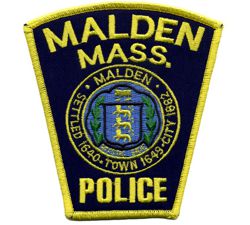 April is Autism Awareness Month, and the Malden Police Department is doing their part by enacting their new program, SafeWatch. According to the Malden PD's website, SafeWatch is supposed to be a system that will effectively "help officers identify residents who may have a disability or condition" that may put them at "risk from wandering away from home [and/or] becoming lost." The idea originated- from a citizen who contacted the Mayor about an idea for law enforcers to have a system to identify autistic kids within the community.

Instead of inventing a new system altogether, the Malden Police Department looked at what the Lawrence Police Department was doing already with their system in place for autistic children called SafeWatch. Taking inspiration from LPD, Malden launched their own SafeWatch that was a "database for parents of autistic children to reach out so if a child [were] to go missing or wander [away]." The police department would already have information and pictures to reference off of and find the child faster.

The program would have forms for residents to fill out, giving officers critical information that they would need to find a missing person, "[in order to] help officers on what to expect and what to look [out for]" said Sergeant John Kelley, one of the people in charge of the development of SafeWatch. Kelley explained that the forms would be effective because "[a] child may have a special word or sign that helps calm them down when they get excited and help defuse any potential situation."

In hopes of building healthy relationships with police officers and children, one of the goals for the program is to make sure the Police Department is displayed through a positive lens for children and parents alike. Officers could possibly learn "where a kid would wonder to and what attracts each child to those specific places." The system is very open and willing to work with parents and people outside the Police Department and within the community.

Everything is free as well as entirely voluntary. All information given would be completely confidential, and all forms would be "closely monitored by [MPD's] professional technology services on a daily basis to ensure all information is safe and secure." The whole system is designed to "better equip [the MPD] when responding to a crisis situation." The program has been set up for a long term approach that can swiftly and safely bring runaways back home to their families.

Forms for registration can be found on the link below:
http://www.maldenpd.com/content/safewatch-program-registration