Noelle Hayes and Chaimma Assli both contributed to the reporting.
Check out the Boys Soccer vs East Boston photo gallery here.
The Malden High Boys Varsity soccer team put forth their best efforts against Medford on September 27th. The game resulted in a lost with the final score being 0-8, but with an overall record of 2-6-2 so far this season, they hope to work together as a team to have a positive outcome.
Senior Luis Reyes Ventura explains, "[they] got off to a hot start but [their] momentum slowed down as [they] were derailed by injuries including many starters." As the players slowly recover from the injuries, Ventura hopes that the team "bounces back and gets back on track and becomes a force in the [Greater Boston Leagues]." 
Playing in the GBL increased the team's level of competition in their schedule from when they played in the NEC. All the teams that play on the GBL are very talented which is why Malden has to bring their best every time they are on the field. Ventura believes that "[they] could improve as a team and reach [their] peak because [they] [have not] reached [their] full potential yet." In doing so, they practice on their team defense and areas that they are tight in. 
Jeremiah Smith, the Varsity coach, believes that the team can improve in many areas as well. "[He is] excited to see [the] team come together." This season, they have a good mix of upperclassmen and younger players.
According to Smith, no player rises above the rest. Every teammate puts forth their best effort in each game this season. Smith stated that most of his players are not four year players, but he has noticed a lot of growth and change throughout the seniors on the team.
As a team, Ventura hopes to get back to their winning ways and get back into their flow of games. Ventura personally wants to be recognized as an all star soccer player but overall the team hopes to finish as GBL champions. Coach Smith also wants the team to strive for a league title and qualify for state tournament.
Senior Taha Moukara believes that the first game against Medford was "a chippy game" due to multiple players out with injuries during the second game. Moukara continues to state that Medford "took full advantage of that early into the game."
With a tough loss for the team, Moukara commented that "[there is] a lot of things that [the] whole team wishes [they] did differently, but looking back at it now [he] [does not] really regret it because the game taught [them] a lot about [themselves] and [their] character." He also described the game as a "blessing in disguise" and a "wake up call for [them]."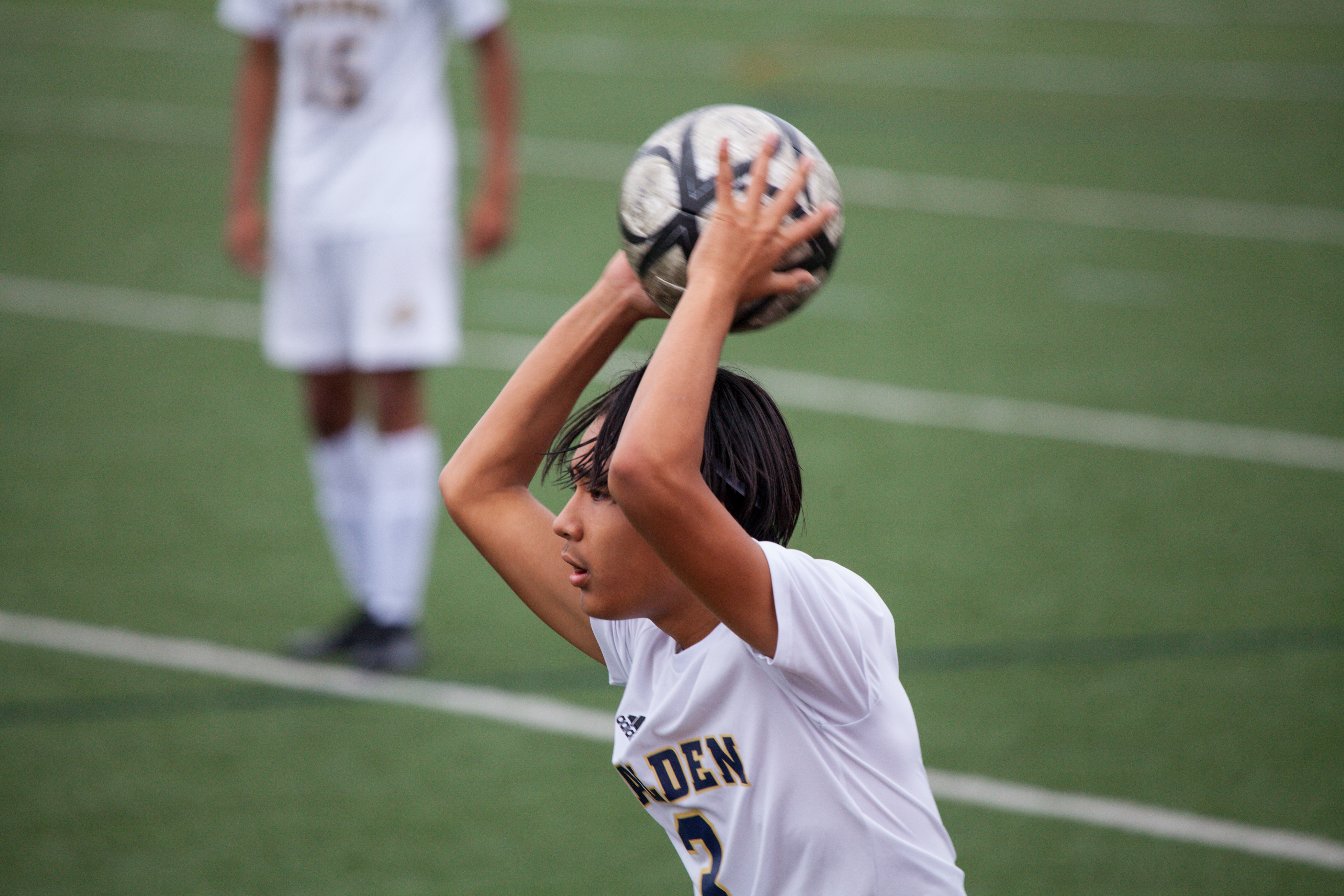 Both Joshua Angulo and Christian Osorno filled in for  goalie John Nunes during the game due to an injury. Despite the loss of their goalie, both Angulo and Osorno put forth great efforts to defend their team.
The boys have a lot of work to do if they want to achieve either of these goals. Smith states "the boys are working hard, and [he] hopes their hard work will pay off by the end of the season." As for now, they are looking to see what the rest of the season holds for them and we wish them the best.
Overall, the team is hoping to end this season on a positive note despite experiencing losses and hope to further improve on their record.