This school year is starting with many staff changes, including the promotion of Gregory Hurley, who is taking on his new position as the Humanities Director for Malden Public Schools. 
Hurley has worked as a social studies teacher at Malden High for the past 14 years, teaching various classes such as US History I and II, Modern World History, and AP US Government and Politics. His role in his new position is to lead the social studies, English, and fine arts departments.
Hurley was born and raised in Arlington, Massachusetts. He went to Bates University in Lewiston, Maine for his bachelor's degree and received his master's degree from Tufts University. During the 2004-2005 school year, Hurley student-taught at Malden High with Judi Allen, who taught history at the time. Since 2005, he has taught his own social studies classes. He said he had "always had a passion for the study of history and government," and has always "wanted to share these passions with [his] students."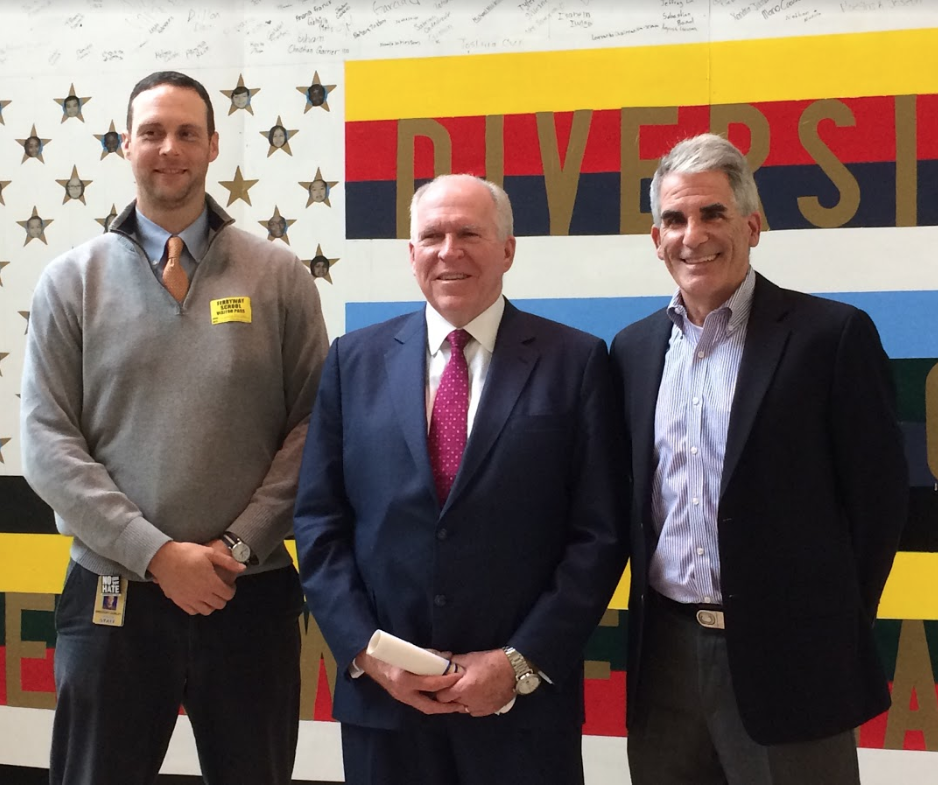 While Hurley is passionate about history, he applied for the humanities director position because he wants to "help teachers be the best [they] can be and provide the best possible education for every student." 
Social studies teacher Jonathan Copithorne, who has worked with Hurley since 2011, said that "as director, [Hurley] has been great," and "is making sure that everyone knows what [they] are doing and has what [they] need. [Hurley] is very supportive." Copithorne also added that he is "very organized and very knowledgeable of the system."
Richard Tivnan, another social studies teacher at Malden High, said that "the [humanities] department needed some leadership, [as] it's been without a [permanent] director for a couple [of] years now." Tivnan has been working with Hurley for the last 15 years, and feels that he has been "awesome" as the Humanities Director.
Hurley feels that his "strong relationships with staff" and "experience in designing and implementing curriculum" will be very useful in working towards his goal of "implement[ing] a strong curriculum for all of [Malden's] students," that teachers will "feel reflects their goals for the courses they teach."
Principal Chris Mastrangelo described Hurley as incredible, accessible, innovative, and supportive, saying that Malden "[really] hit a home run with [him]." Mastrangelo said "[Hurley's] knowledge base around quality instruction is now [going to] benefit the entire district," so now Malden High and the rest of the Malden Public Schools are "benefiting from his high level of professionalism and expertise, so we're pretty lucky."
In his free time, Hurley enjoys spending time with his wife and children. Describing the transition into his new position as "very interesting," Hurley is looking forward to meeting new teachers and students and "figuring out [how he] can help them all." 
He added that he hopes everyone has a great year and wants everyone to remember, "you are not alone!"