A ChargePoint station has been installed along Exchange Street in Malden. ChargePoint is the world's largest electric vehicle charging network. They have over 100,000 places to charge globally. Recently, the city of Malden has seen an increase in electric vehicles usage by its residents. Suburban Electric, an electric contracting company, was responsible for the installation of the charging station.
Dereck Kehrein, an Electrician from Suburban Electric, was involved in the installation and startup of the charging station. He mentions the installation of the charging station "takes a day to get the station built, set-up, and powered."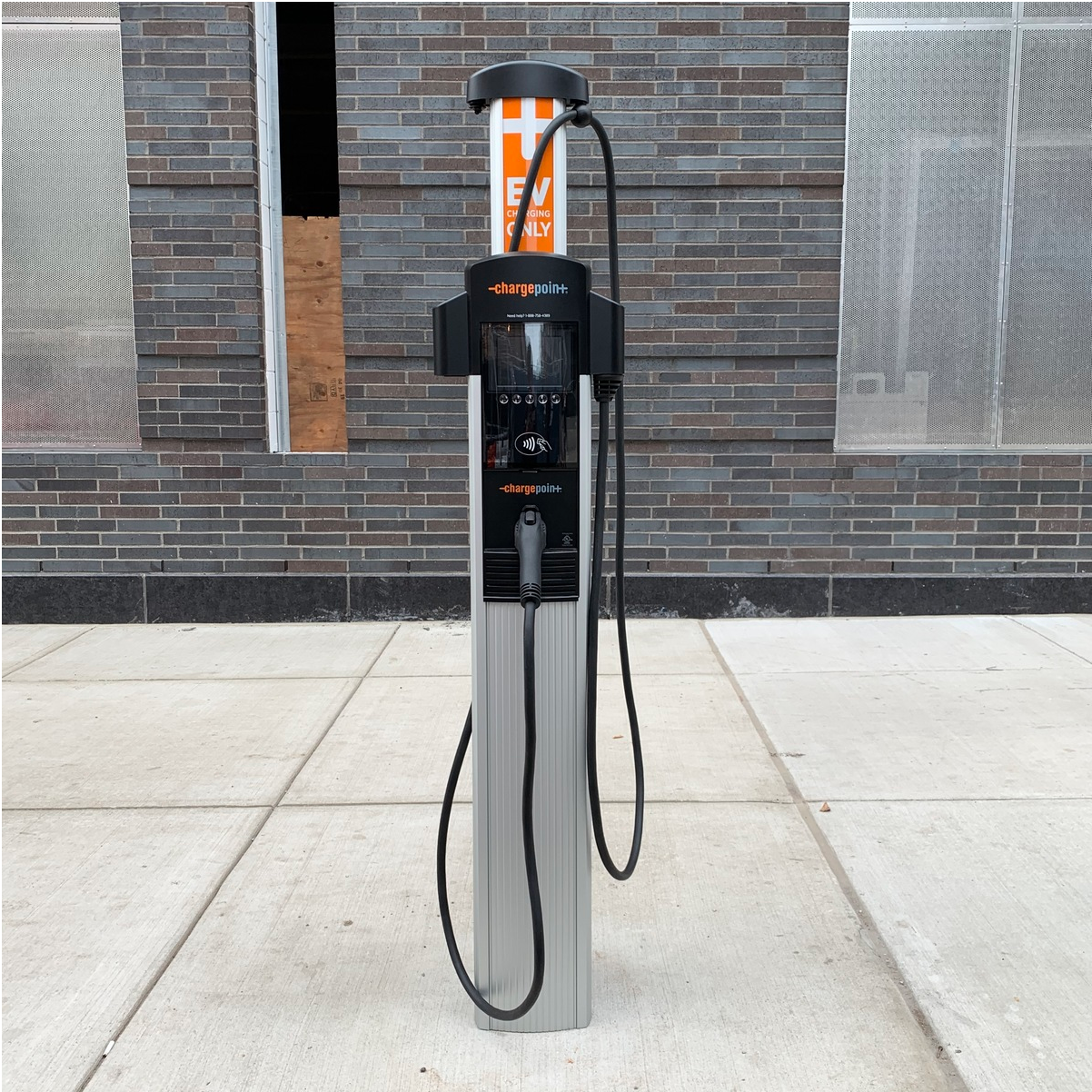 He also mentioned how easy it is to charge an electric vehicle. The charging station can be used via app or card by ChargePoint. Kehrein stated that all you have to do is "tap in" to unlock the station, then you are "provided access" to plug in your vehicle. The app allows user to know if the station is vacant or occupied beforehand. Kehrein also mentioned it is "free of charge" to the residents of Malden. Chris Burchard, the developer of the property, estimates that with this model it takes a "typical car to charge one to two hours."
Chris Burchard was responsible for acquiring "an approval through the city" for the car charger itself. He has been working closely with the city of Malden. He mentioned that Suburban Electric had "development with the city," and Malden took interest in obtaining a charging station.
As city hall is being redeveloped, the charging station is simply an added bonus to Exchange Street. Exchange Street is the perfect location for the charging station because there is "public parking" and also that side of Exchange Street is where Suburban Electric "parks their zipcars." In neighboring cities such as Somerville, they have a lot of charging stations, and this idea of being "green friendly migrates" across cities, as more developments are being built.