Reporter Chaimaa Assli contributed to the reporting.
On Friday, October 25th, the Malden Community Action Group (MCAG) held its second annual Halloween Hike at Fellsmere Park.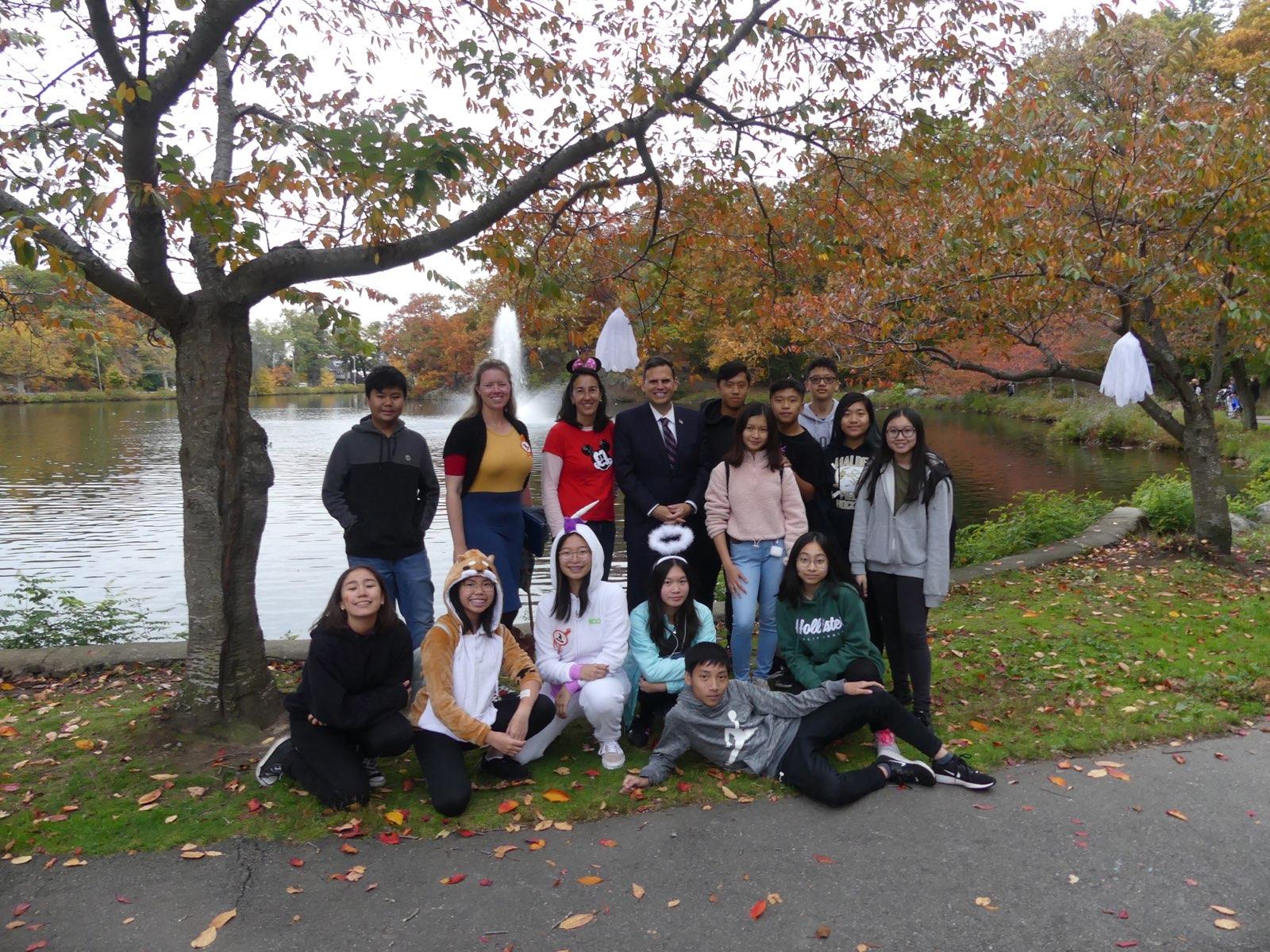 This event was also held by members from the YMCA Malden Leadership Corp. It was held from four to six p.m. The Key Club was present to show support and help out. 
There were many members from the MCAG including Emily Rivera, who also took part in the Halloween Hike last year. Rivera described that the event's "purpose was to bring the community together and it is educational [because it is]based around books." She also said that the event was just a "really cool thing" for the kids to do around Halloween.
Another member of the MCAG was Julianne Orsino. She was at the event and took part in helping out. She has a young daughter, Christine, that went on the Halloween Hike and simply thinks it is "fun." Orsino said the MCAG "have been doing house parties and they did this based on literature. Each station was based on a book." 
Orsino also stated that the event was originally going to be held at Spot Pond but was later changed because they wanted a location that would better fit the event. Mostly kids ten years old and under came but it was still welcome to teenagers as well. Orsino, in simple terms, said that "everyone just walks around and enjoys [the experience]."
Mayor Gary Christenson was present at the event and was involved with all the attendees. Christenson enjoys these types of gatherings "because it is another opportunity for the community to come together." He appreciates that the Halloween Hike was "held at a historic park." Christensen made sure to thank all the members who put their time into organizing this event because it benefited the children. He loved that the get-together "promoted reading" because this makes it educational as well as fun for the young children who showed up and participated.