DaBaby is a rapper that recently blew up with his catchy song "Suge" and it's hard to not know who he is as he is featured in many songs with Lil Nas X, Gucci Mane, J.Cole, Post Malone and many others. DaBaby has a penchant for starting to rap as soon as the track begins. This is not all that common, as many rappers wait for the beat to build and the drums to kick in.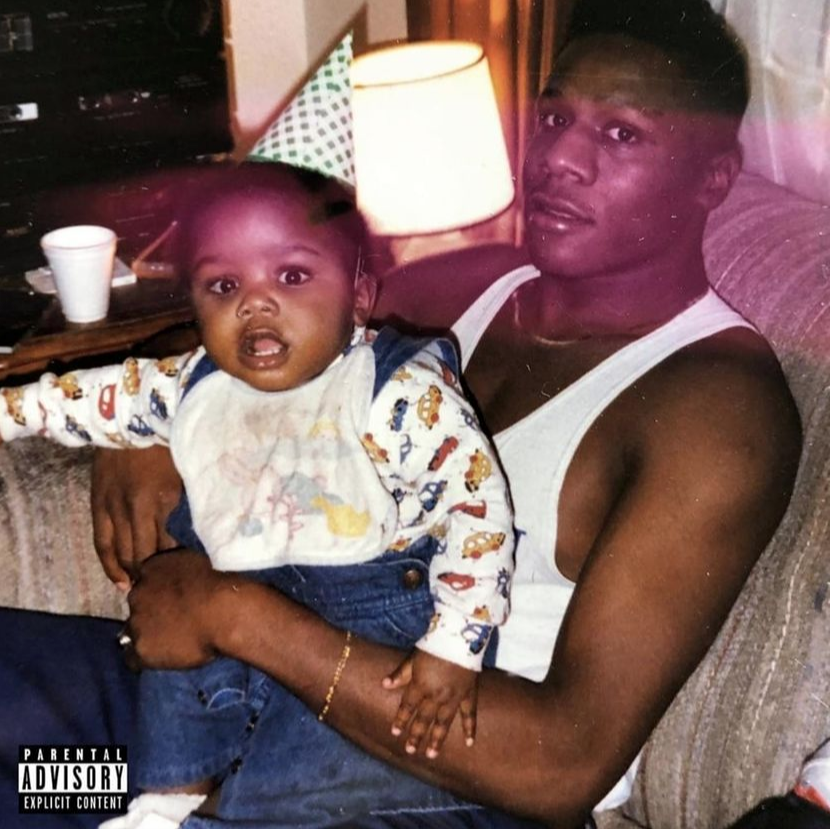 Intro - DaBaby opens the album with a song he released a little before he dropped the album. This song is about his father that died the same day his debut album "Baby on Baby" became number 1 on Apple Music. The "INTRO" is an unusual track from DaBaby, as it features hard-hitting lyricism as well as straying from his typical subject matter. "I got a text message saying my album was #3 on the charts then talked to my lil' brother and found out my pops passed away out of nowhere and my song went #1 on the charts out of nowhere," said DaBaby describing the surreal moment in a September 2019 interview with Los Angeles radio station REAL 92.3
OFF THE RIP - Coming into this song DaBaby doesn't wait for the beat to drop to begin, hence the name "OFF THE RIP". In this song, DaBaby stated that current-day rappers don't mess with him – possibly hinting that it is out of envy and jealousy.
BOP - The bass starts the song with an instrument similar to a clarinet. There has been a lot of criticism towards DaBaby and how people are saying that all his songs sound the same so he switched up the delivery of his lyrics then slowly returned to his regular flow.
VIBEZ - speaking on the "vibes" that he and his crew bring to anywhere they are, as well as the money and women involved with those vibes. The track was first previewed by DaBaby on September 24th, in a Thriller video that he posted to his Instagram account.
POP STAR (Ft. Kevin Gates) - The first feature of the album features Kevin Gates. There is nothing much about this song where he talks about how people would always knock on his college dorm door so he would refer to them like dominos.
GOSPEL (Ft. Chance the Rapper, Gucci Mane & YK Osiris) - Touching back on the theme that inspired the title of this album, the passing of his late father. The track features DaBaby speaking on his father's death from a religious perspective, while features Chance the Rapper, Gucci Mane, and YK Osiris perform topics from friends betraying them to trying to get fans to see their perspective of hip-hop and the rap game.
iPHONE (Ft. Nicki Minaj) - On "iPHONE" DaBaby teams with Nicki Minaj for a melodic song where the two trade bars about their respective side pieces and the complications that arise from dealing with them. As DaBaby is known for his "tough-guy" voice he switches it up in this song using a melodic tone to quiet his haters talking about how all his songs sound the same.
TOES (Ft. Lil Baby & Moneybagg Yo) - On "Toes," DaBaby reunites with Lil Baby and recruits Moneybagg Yo for heavy bass and fancy beat song. DaBaby uses the title of the song, "TOES," as a metaphor for their come-up, toes being at the bottom of the body. The song marks the fourth collaboration between DaBaby and Atlanta rapper Lil Baby, as well as his first collaboration with Moneybagg Yo.
REALLY (Ft. Stunna 4 Vegas) - The title of this song is named "REALLY" because of the line, he starts the song with which goes "They wanna know if he can rap, I tell 'em, 'Really'." DaBaby continues his quick delivery and quick flow that transitions to Stunna 4 Vegas' where he matches the quick delivery and gives a verse of his own.
PROLLY HEARD - On "PROLLY HEARD" DaBaby conveys that he is still himself regardless of what people try to say or make him out to be. DaBaby likes to bring up and brag that he was the first one to blow up from Charlotte which he takes great pride in.
RAW S**T (Ft. Migos) - This song has had hype building up where DaBaby during an interview with Charlie Sloth on August 1st, 2019, he revealed that he had features from all three Migos members on the track, which has become a rare occurrence due to their individual rap careers. While this marks the first time that DaBaby has collaborated with all three Migos members, he did collaborate with Offset individually in March 2019's "Baby Sitter." and August 2019's "Pink Toes."
THERE HE GO - On "THERE HE GO" DaBaby raps about how people react when they see them in public now that he's famous. DaBaby also contrasts this with how people treated him before his fame. This is a unique song where a strange alien noise is going along with the beat that makes it unique.
XXL - DaBaby closes the album with an exact replica of his standout freestyle from the XXL Freshmen Cypher verse where he full-on freestyles but the things that are different about this song is that it is better quality with adlibs, better producers and the song's beat is completely different. DaBaby impresses with many clever bars all while he freestyled.