Liam O'Toole also contributed to the reporting.
Matthew Camire is a new math teacher at Malden High School this year. This is his first full year teaching his own classroom. Prior to being at Malden High, Camire worked at Revere High School as a student teacher. He also worked as a paraprofessional and helped in special-ed classes. 
Camire grew up in Lawrence, Massachusetts, but was born in Malden. Even though he was born here, he has never explored the city "except for a few instances." He went to Salem State University and majored in Mathematics. He did a five-year program there and got his bachelors in mathematics and a masters in teaching. 
He knew he wanted to be a teacher during his sophomore year of high school. He always felt that "[he] had checkboxes for what [he] wanted in a job." At that time in his life, his relationship with his parents was not the strongest so he confided with his teachers. That pushed his interests in becoming a teacher and he wanted "to help other students who might have gone through the same issues [he] had." Camire came out near the end of his senior year and part of being a teacher for him is "trying to be someone [he] wish [he] had in high school." It was not until college that he decided to become a math teacher.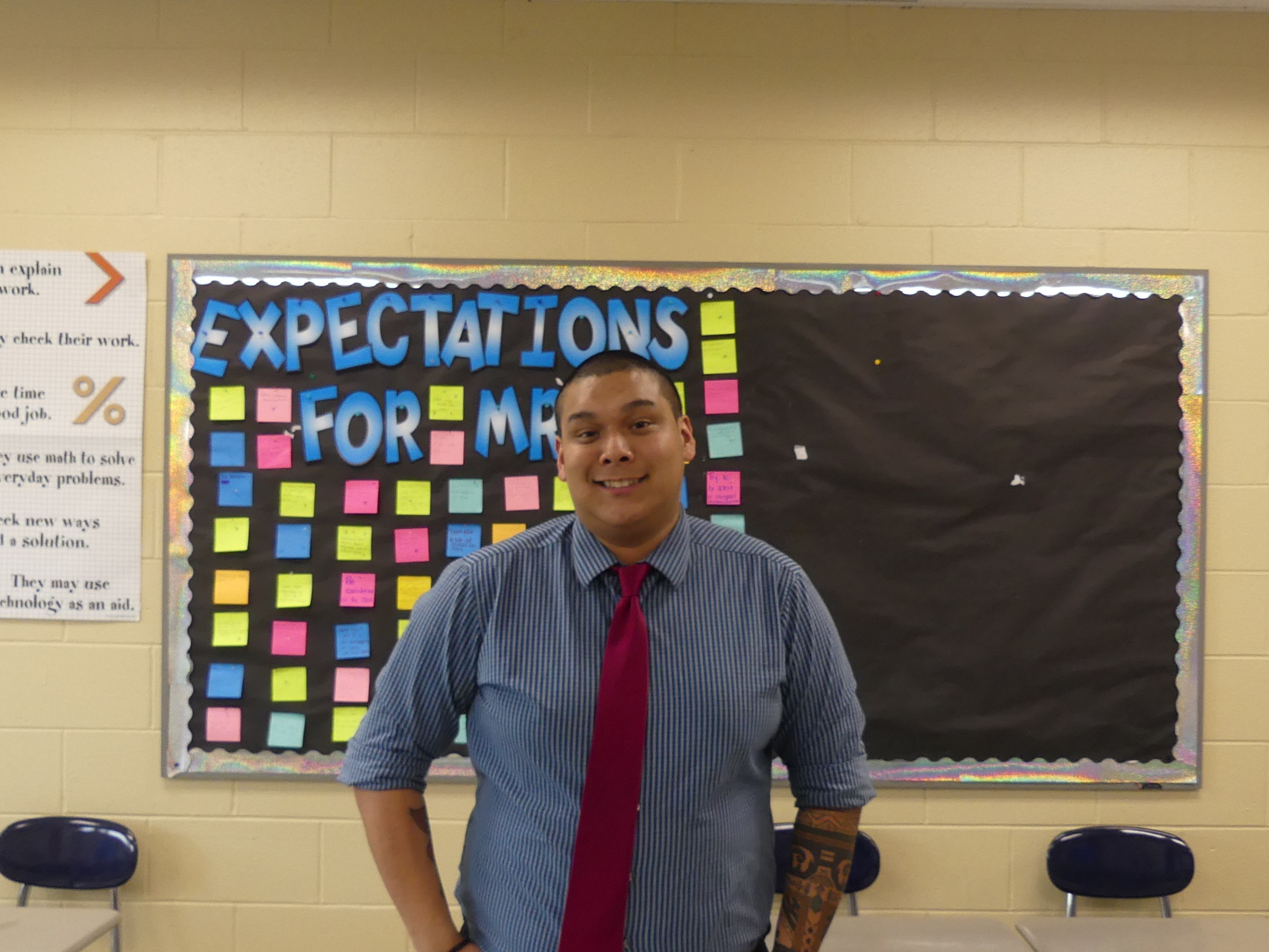 Camire was looking for a school to teach that was around the area. One of his students at Revere told him about Malden High and he wondered what the environment was like. He taught a pre-calculus demo lesson at Malden High for four juniors and during that time took a mini tour of the school. From the little time that he spent here, he liked the culture of the school and the students that he met.
As a new teacher this year, his goal is to "adapt and figure out what works and what [does not] work, to best benefit [his] students." Within the first few months into the school year, he has tried many different strategies to "give [his students] the best experience [they] can get."  
Camire's teacher mentor is Head of the Math Department, Cara Joyce. He admits "it was a little intimidating" working with Joyce, but "she has been a big help" for him. Joyce has helped him with good feedback on his teaching, "telling [him] what he needs to work on and what is working for [him]," but overall "she has been very supportive."