The Spicy Noodle Challenge has been an annual event hosted by the Asian Culture Club (ACC) for the third year in a row. This year the event took place on October 30th. 
Students and one teacher gathered to competitively eat spicy noodles at the fastest pace. This year's winner, Erick Aaron Rodriguez-Portillo, won a Dunkin Donut gift card. The proceeds from this event go towards the club to fund their upcoming events.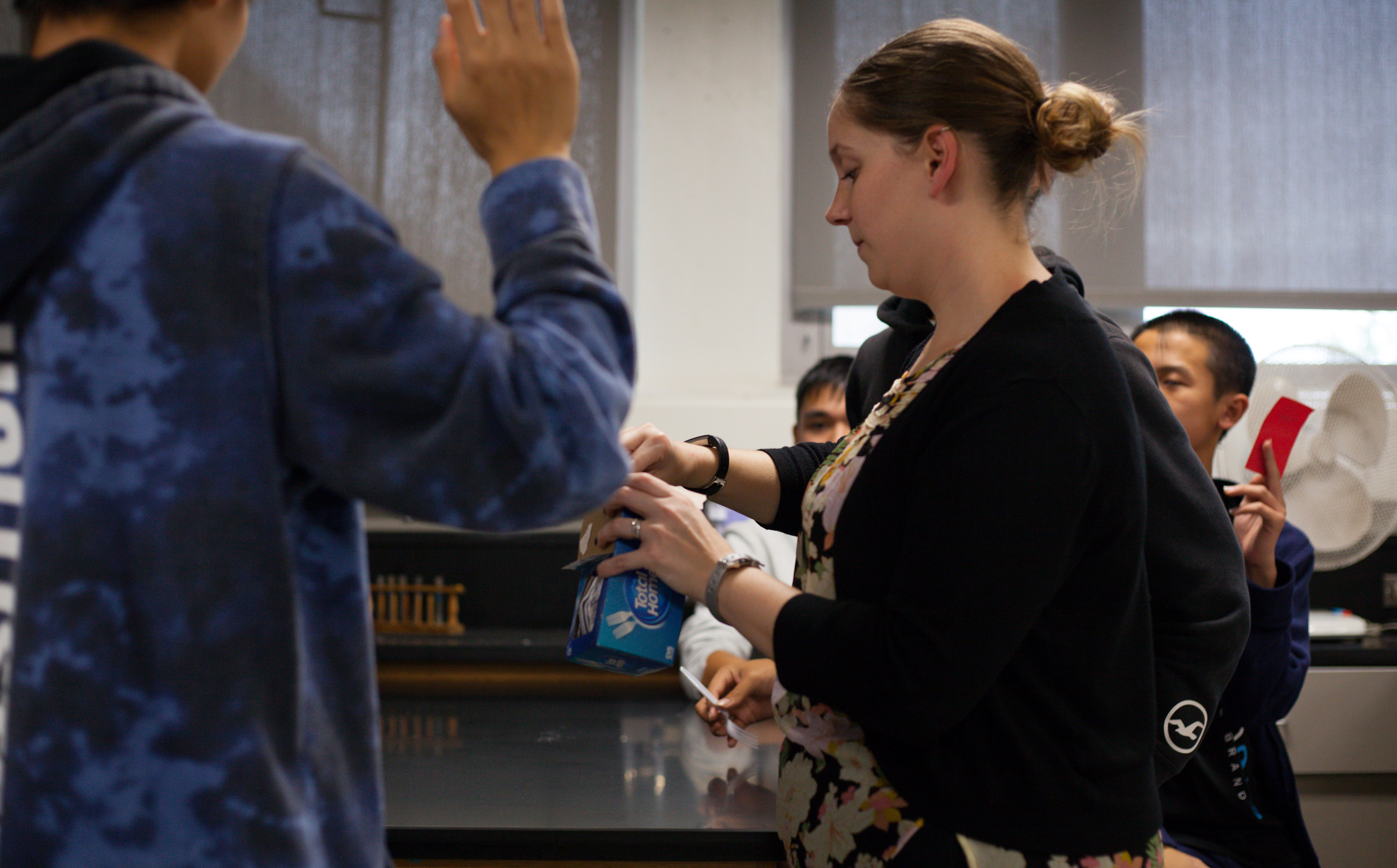 Secretary Billy Zheng explained that the Spicy Noodle Challenge was a trend on social media and as a club, they thought "it would be a fun and lighthearted event to incorporate into Malden High." He expressed that this event has its benefits, not only for the club but also for the Malden High community "in terms of creating memories and experiencing the latest trends related to Asian culture." 
Treasurer Hanson Mei added that a big part of this event is "to have fun because it is pretty exciting to see how people react to the noodles." He mentioned that they have been planning  
"this event since [their] first meeting because it is one of [their] most known events." Mei believed that "it is crucial that [they] get it right and [they] do not waste time." Adding that there is "a lot of preparation to make sure everyone follows the rules so that there is no cheating."
President Thao-Mi Nguyen expressed that this event is a good way to "expose [Malden High students] to a unique cultural food experience." She mentioned that the Asian Culture Club continues to host this event due to its "immense popularity," and it "allows people to go outside of their comfort zone."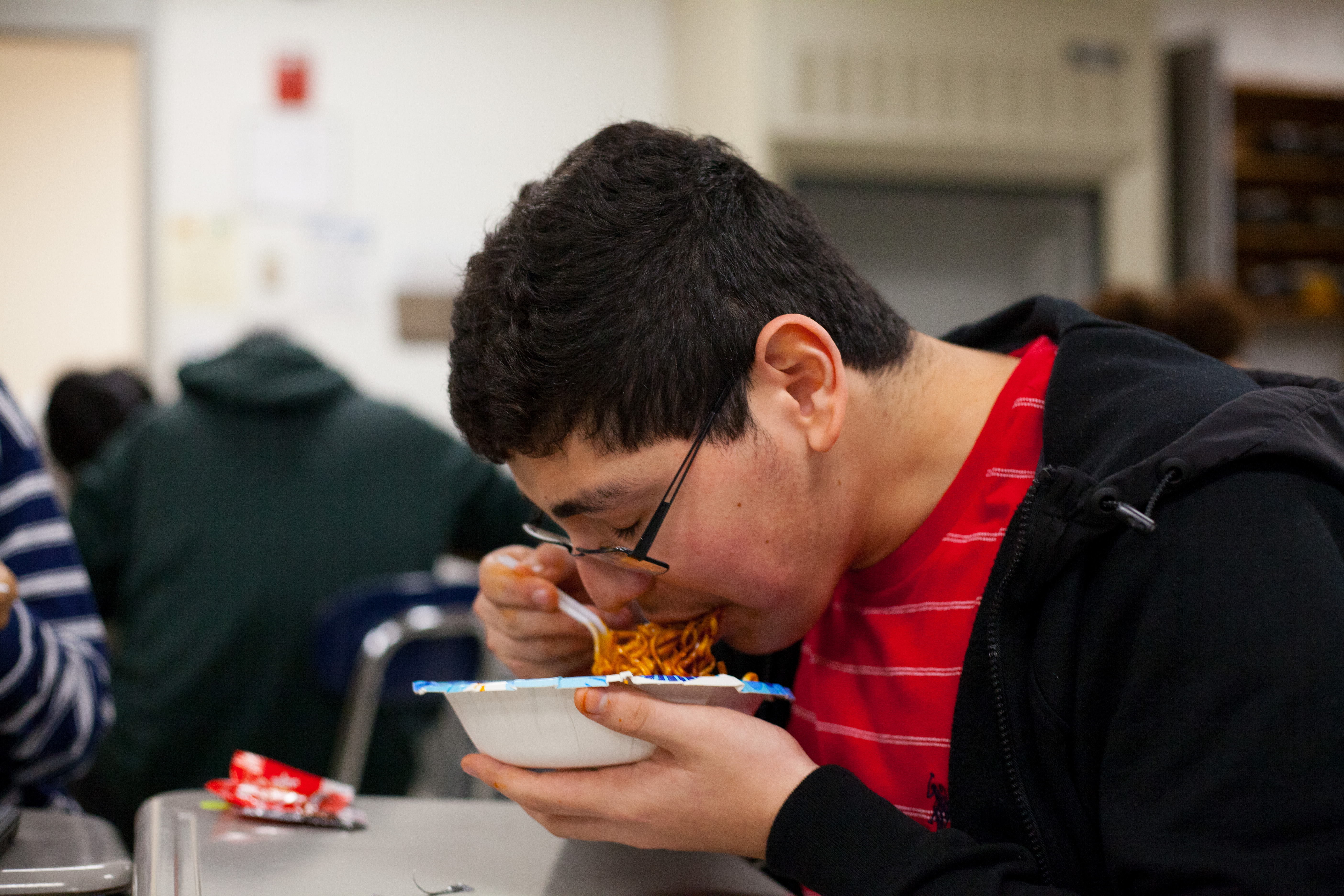 Math teacher Arielle McCoy was the only teacher that attended and attempted the challenge. She said that she enjoys eating the noodles and that she eats them at home. However, when she has eaten them in the past she never ate the noodles with the entire pack of the spicy sauce. Part of the rules of the challenge was to add in the entire packet of spicy sauce and mix it into the noodles. McCoy explained that normally when she eats the noodles she would only put in one-third of the sauce packet into the noodles due to the fact that it is difficult to handle the spice. 
Mei felt as if the "outcome of [the event] was amazing," further explaining that "everyone had a good time and there was definitely a lot of laughter and [that is] one of the best things," that he would want from this event.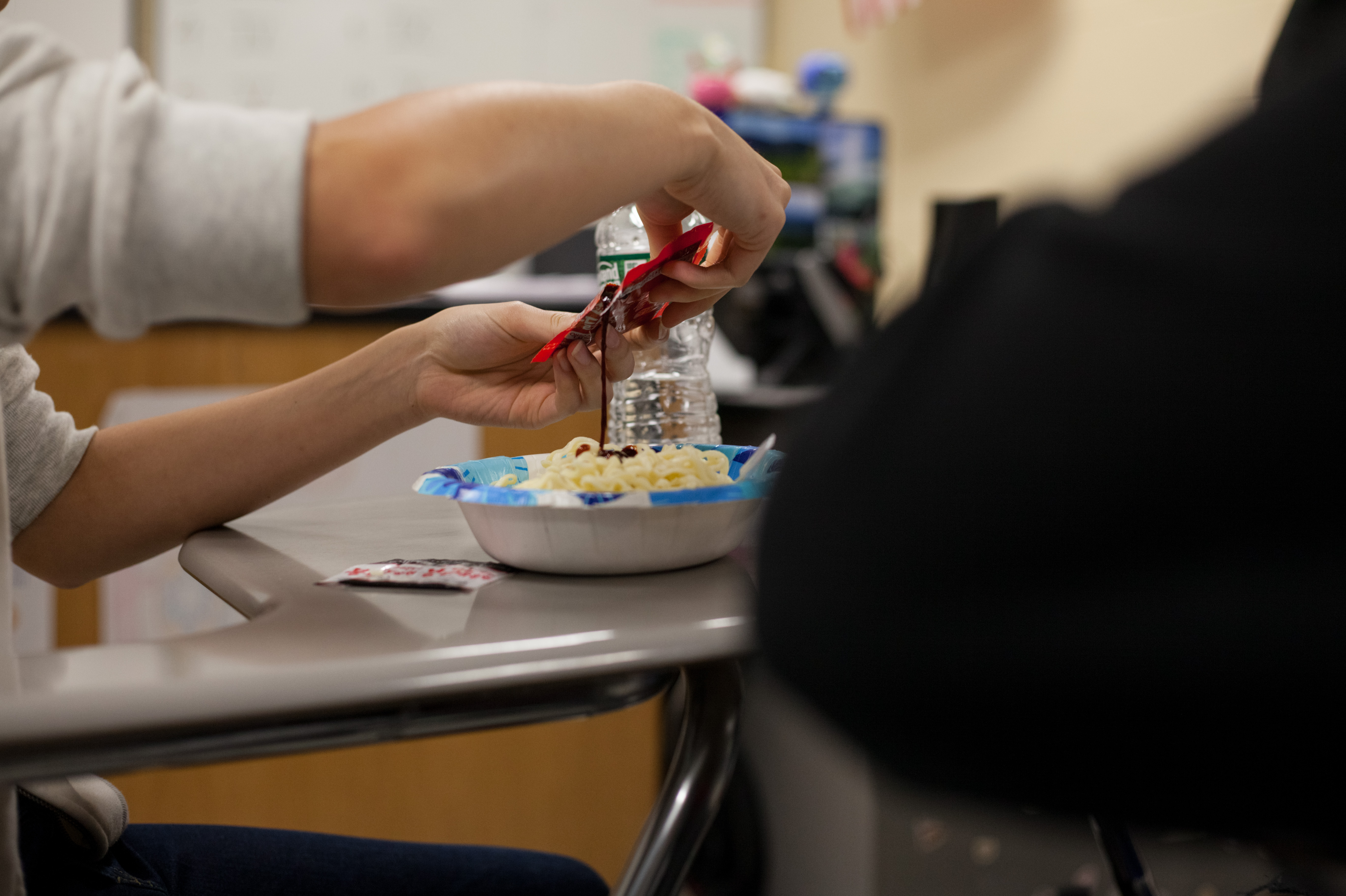 Nguyen added that this year they were able to raise more money for their club than they made from last year's event. 
Adviser Julie Fox and the Asian Culture Club officers would like to thank Chemistry teacher Katherine Haskell for allowing them to use her classroom to host the event.