On Tuesday, November 19, 2019, the class of 2021 held their annual dodgeball tournament.  
Junior Harriet Shane Gerochi, class president, stated that their biggest hope for this year's dodgeball tournament was to get "as many people to participate as possible and to be a spectator." Gerochi stated that "the tournament definitely met [their] expectations and even exceeded at that." One difference that had been made from previous years is that this year they allowed alumni and other staff to participate in the event. They had been trying to get several more teachers to join student teams or to possibly even make their own team of just teachers and faculty.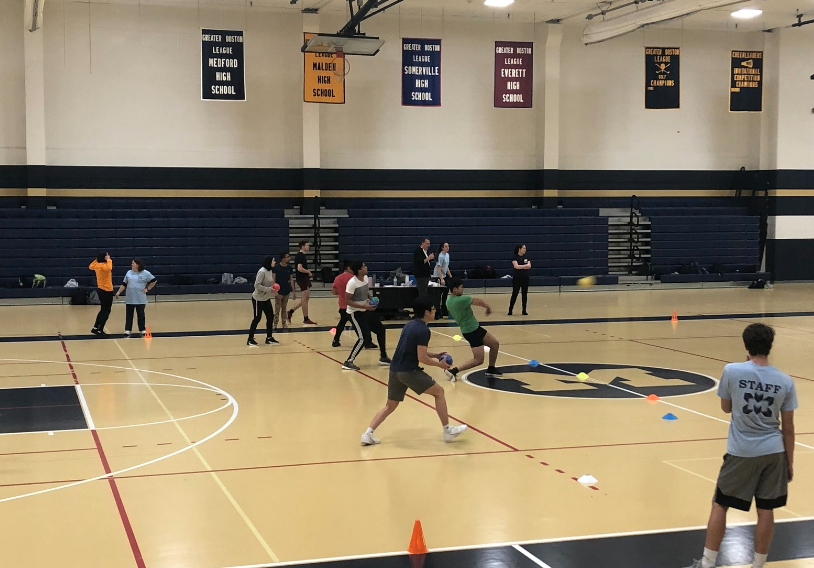 The tournament had about 12 teams with both students and teachers participating.  Gerochi hopes to continue the tournaments throughout their final years as high school students.  She also elaborated that they hope to have just as many, if not more "people playing during the spring season," as they do during the fall season. Gerochi expressed that she was happy to see "juniors that are not frequent participants, show up and play at the event." 
Junior Kenny Nguyen, class vice president, stated that the class of 2021 began the dodgeball tournament as both "a way of fundraising" for their class and to present "a fun, physical activity for the school." The class of '21 got their idea to do the dodgeball tournament from past alumni of the class of 2017 whose officers had also hosted it.  
Nguyen stated that "the past years had been very successful making dodgeball one of [their] most profitable events." After the juniors leave high school they may want to continue the tradition, "allowing other classes to use this as an opportunity for fundraising."
Coach Michael Nicholson, part of the winning team, stated that he was asked to be a part of the team by his brother, Junior, John Bowdridge. Nicholson also said that "by being a teacher in Malden, [he] knew [he] would go up against [former] students." However, by having coach Daniel Jurkowski (Dan) and other "great athletes" on his team, "[he] knew [they] were going to win."
Nicholson thought the tournament was a great fundraiser and would "recommend that everyone come out and participate" in the spring tournament. He also explains that for those who did participate, to "practice because the CHAMPS will return."
The class of '21 plans on doing more than one tournament a school year. One, being in the month between the fall and winter sports, and another during the month in between winter and spring sports. Although they may not be able to juggle that this year since they will have to conduct Junior Varieties, they are still planning it for the future.