The Malden Troop 603 have been a part of the community with its long and rich history of scouting. Through this organization, members of the troop, also referred to as Scouts, learn about leadership and community service. The highest rank that Scouts can obtain is the Eagle Scout. One of the requirements for a Scout pursuing the position of an Eagle Scout is to complete a community service project. The rank of Eagle Scout is the highest rank that can be earned in Scouting since it is a distinction that only two percent of all Scouts will earn.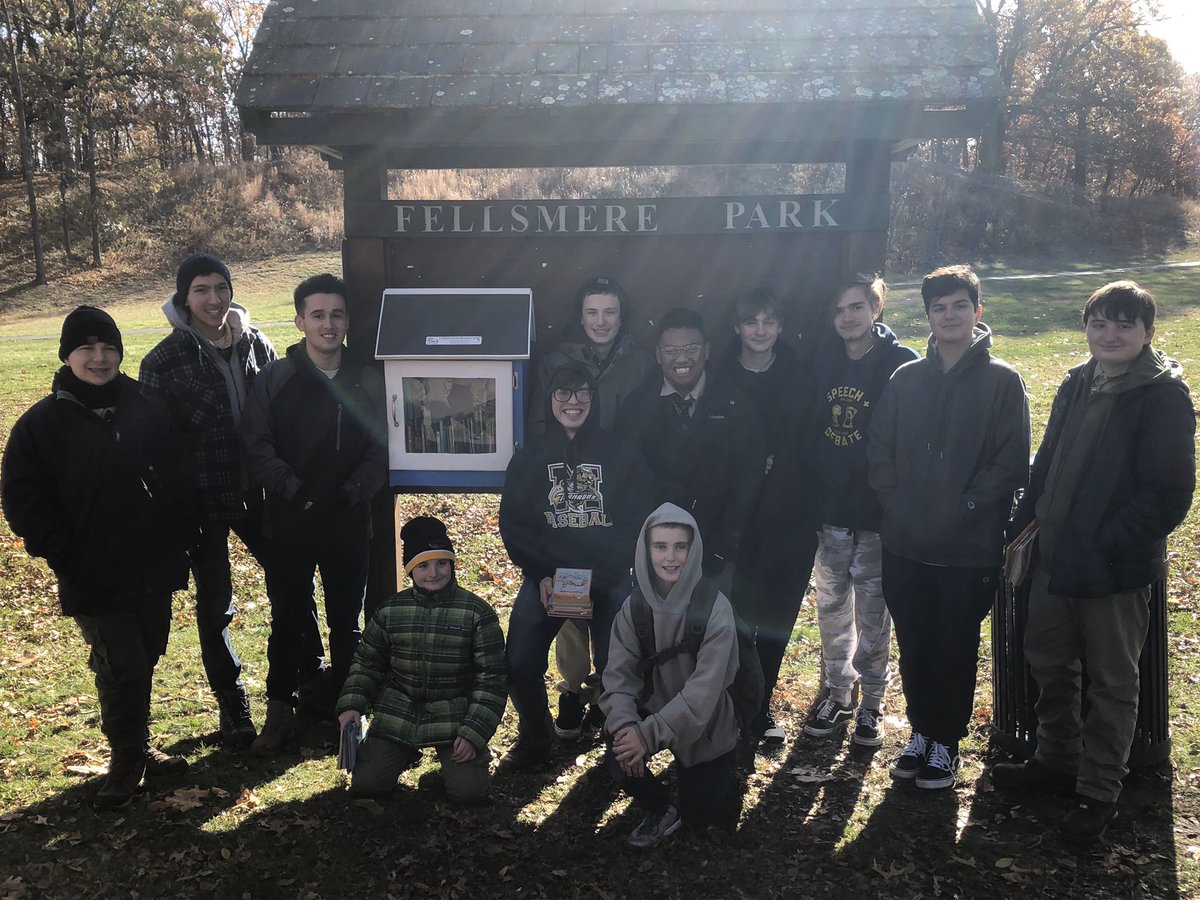 The Troop's Scoutmaster Matt Burne, explained that to first become an Eagle Scout, you have to consider the "major investment of time and commitment" as these are one of the many factors that show a Scout has truly "devoted himself to the ethic of community service." 
He continued on saying that for the project, there are broad guidelines and requirements that need to be fulfilled, but overall the Scout is to be responsible for deciding what his project should be. 
Burne mentioned that Scouts usually would choose a project that is based on something that they find personally important or compelling, which the Scout would then work with the project beneficiary to "define the scope and purposes of their project."
Junior Gabriel Matnog is a part of the Malden Troop 603 and successfully earned his title of Eagle Scout when he was 14 through his community service project that involved closing down unauthorized man made trails in the Middlesex Fells Reservation. 
Matnog stated that he settled on this idea because of "[his] experience and passion for the outdoors" specifically, he finds himself in the Middlesex Fells hiking or biking frequently and as a result, "[he] decided to 'give back' to the Fells."
He explained that fundamentally, his goal was to shut down five of the unauthorized trails which meant trails that were harmful to the environment and surrounding micro ecosystems.
In addition, Matnog expressed that he also wanted to "promote environmental awareness and especially the preservation of natural lands" since it will allow for the "safe use of these lands for generations to come." 
Junior Alex Cogliano also completed his Eagle Scout project which was both building and installing a little free library at Fellsmere Pond. 
Cogliano decided on this project because growing up, he lived near the road from Fellsmere and thought the "park could use a little change." With that in mind, he was also a graduate from the Beebe School and he remembered how he did a lot of work on independent reading, but realized that "it's not always easy to order a book online or go out to the library." 
One of the things that Cogliano strongly believes in is that "knowledge is power" and with reading, "you can widen your knowledge and grasp of the world." So his objective was to "benefit the community in a good way" while also fulfilling his service project requirement to become an Eagle Scout. Additionally, it was to primarily carry the goal of "being an active citizen" and "bettering the community" as a whole. 
Being an Eagle Scout and a part of the Malden Troop overall has many benefits that come along with contributing to this organization. Matnog believes that holding this rank has "opened a lot of doors for [him]" because it has enabled him to build relationships with college admission officers and U.S Olympic Coaches as he is a champion sport shooter. 
Furthermore, he noted that it has allowed him to play a part in an "exclusive group of leaders and people who will make an impact" which essentially reveals to people that you are "motivated, resilient, and unique from others." 
Adding on to that thought, Cogliano affirms that to him, being an Eagle Scout is acknowledging that "[he] is a part of a brotherhood across the world" where many young adults have proven to have the "skills of leadership, hard work ethic, and perseverance." 
Ultimately, the Eagle Scout Projects as Burne stated, can "be anything that benefits the city that will have a lasting impact on the lives of community members." Being the Scoutmaster, Burne is "very proud of the Scouts that seek to achieve the rank of Eagle Scout."
Burne hopes that the "school community appreciates the effort and commitment" that the Boy Scouts embody and further wishes that the citizens of Malden can have the "opportunity to enjoy the results of their hard work."