Bugs.  Disgusting, weird creatures with legs that seemingly sprout from nowhere that creep at the edge of your room.  Bugs are no doubt disgusting, right? Well, not really.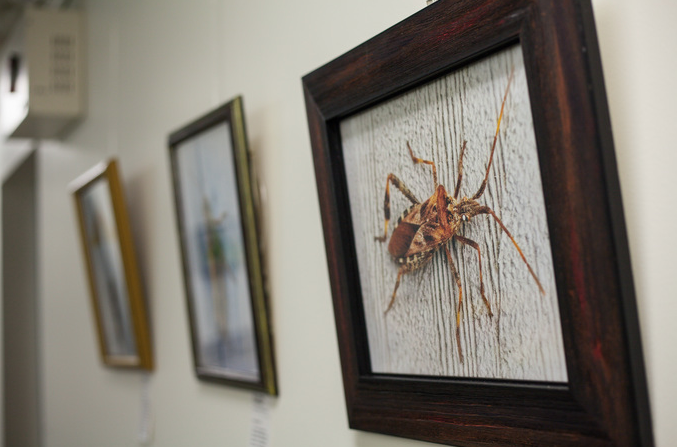 "[It is] hard to appreciate something you [cannot] see," said photographer Liz Tompkins, in an interview with MATV.  
Tompkins work on macrophotography of insects is being displayed at an exhibit at the MATV Gallery until November 30th.  The exhibit is set up so that each picture is accompanied by small facts about the species of the insect that is photographed.  
The Bugs: A Closer Look exhibit is in the MATV Gallery, at 145 Pleasant St. Hours are 10am - 9pm on Monday through Thursday, and 10am - 2pm on Friday and Thursday.