The fall cheerleading team had a tremendously successful season this school year, placing third at North Regions and becoming Division One State Finalists. Additionally, the team was recognized by the MSAA for academic excellence, with a team cumulative GPA of 3.63.
With all their great achievements this year, the cheerleading team had three athletes be named All-Stars, these being junior Makayla Preston, senior Ashley Stelmach, and freshman Sofia Marey Sequel.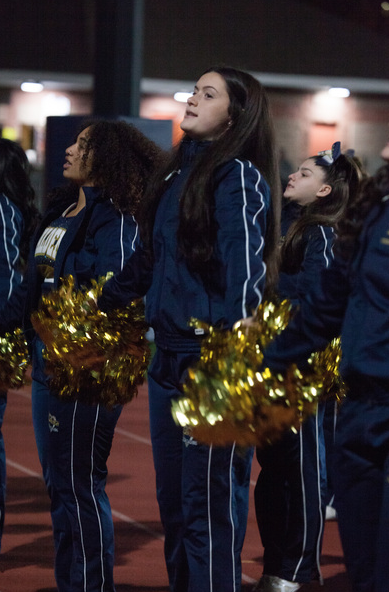 According to Coach Melanie Philbrook, all three All-Stars were chosen by all of the GBL cheerleading coaches and Athletics Directors during a meeting at the end of the season. What made these three athletes stand out, Philbrook says, is how they "show excellent sportsmanship on the field and at competitions" as well as "take pride" in representing Malden High School. 
Preston, who has cheered for seven years and was named captain during this year's season, shares how she was "very happy" to have received the award as it was "an honor." 
Preston joined the cheering team to make friends after she had moved to Malden. Preston loves the feeling of "hitting the routine full out after all the hard work during practices." What was most rewarding about being named a fall All-Star was knowing that "all [her] hard work is paying off."  Preston, who has "worked hard to have a great season" and improved herself overall, additionally proved extremely valuable as a leader, having the right attitude to motivate the team and encourage them to strive for success.
She expresses her gratitude to all of her coaches, each who helped her grow into the cheerleader she is today and those who prepared her to be able to accept the award and be able to represent an All-Star proudly.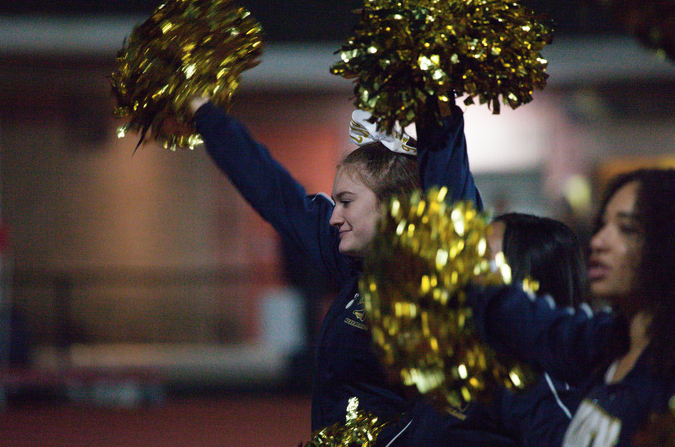 Philbrook mentions that her team is not only "true champions on the mat" but are also champions in the classroom and around the community. Philbrook believes that Preseton, Stelamch, and Sequel deserve this award as they exemplify what a "true students athlete" should look like.