Reporter Anna Silva also contributed to this article. 
For more photos from the Holiday Pop-Up Bookstore, click here.  
On Saturday, December 7th, Malden Reads hosted its first Holiday Pop-Up Bookstore at the new "J Malden Center" located on Pleasant Street. 
Mayor Gary Christenson described the new J Center as "unique in the sense that it's a combination of residential, retail, and civic," making it one of the first in the state to have all three attributes in one location. In addition, one of the other reasons why the Pop-Up was considered to be so exciting is that Pleasant Street was reopened for the first time since 1975.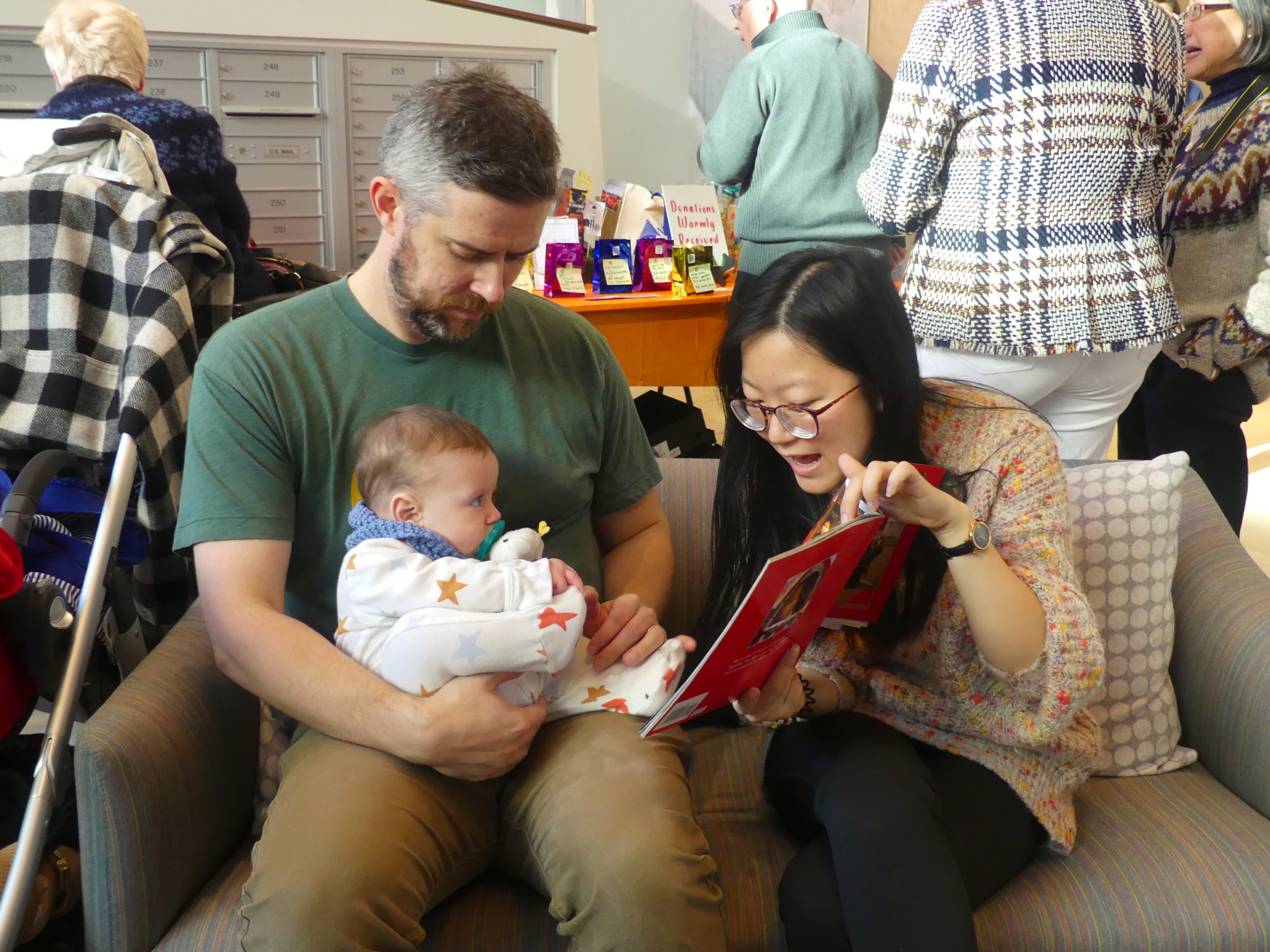 The Holiday-Pop Up was a celebration of Malden Reads' 10 years of book selections and a chance to highlight the 2020 book choice, "Fahrenheit 451." The day consisted of various activities including books by local authors for sale, gift wrapping, arts and crafts, storytimes, and raffles. Going off of the theme of "Fahrenheit 451," guests could also take a picture with a local Malden firefighter and try on some of the gear. 
The event was not only a fun day for families, but it also offered the public a chance to visit the J Malden Center and tour the residences, as it was conveniently located in the lobby of the new apartment community. 
Jodie Zalk, one of the co-facilitators, expressed that they had an amazing steering committee to help plan the event. It was made up of volunteers from Malden, representatives from the Malden Public Library, and MATV. The committee wanted to have an event this fall that would commemorate their 10 year anniversary, and they thought "it would be fun to celebrate [their] previous books as well as local authors."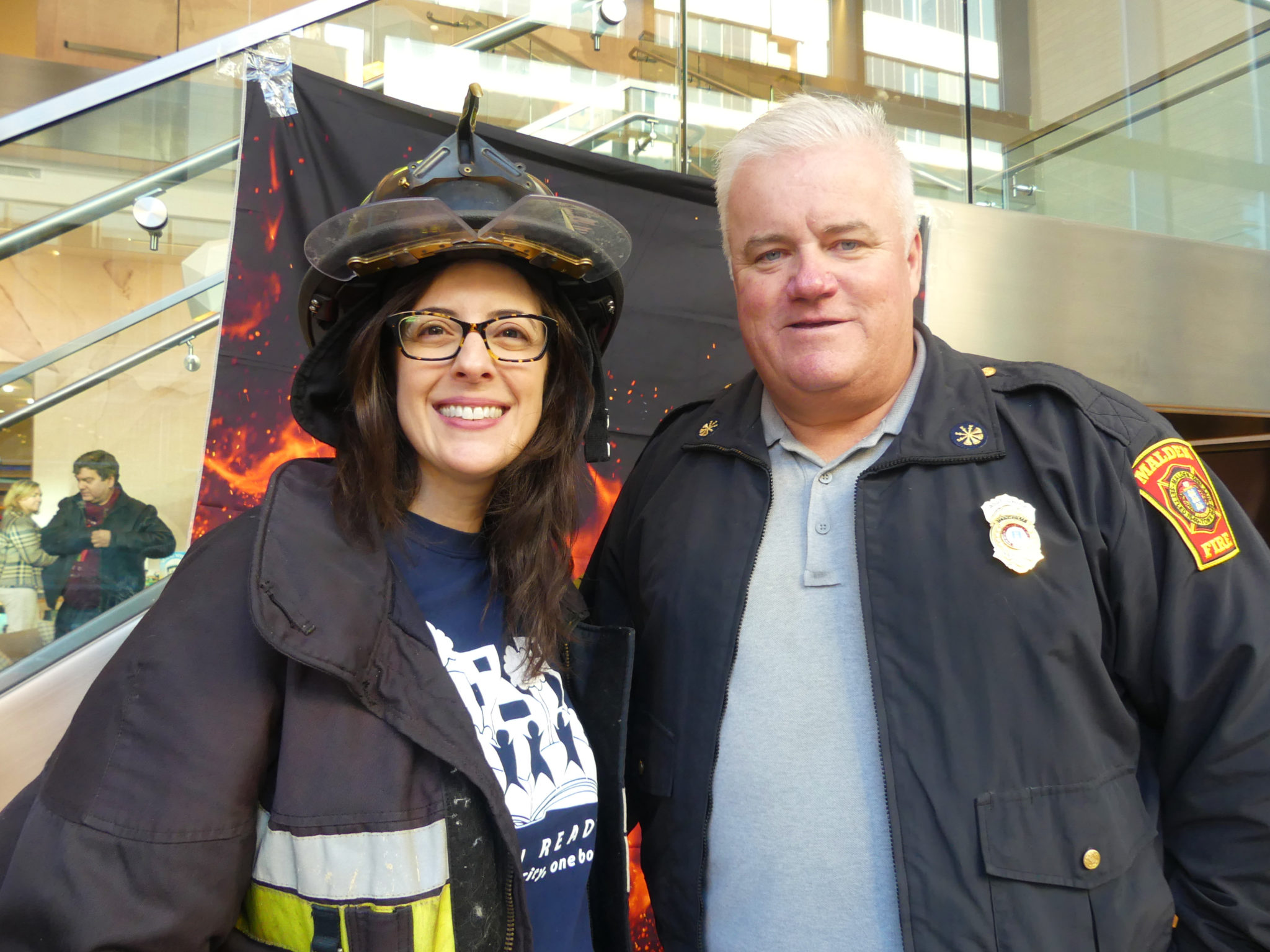 Martha Bezzat, one of these committee members, was the person who helped reached out to local authors to give talks and sell their books at the Pop-Up. She thought that it was "a wonderful opportunity to see some of the new space at the J Center." 
According to Mayor Christenson, the J Malden Center is the perfect example of collaboration. He stated that, "without a doubt, it would not have been possible without the collective effort and work with the City Council and state delegation." The construction project on Pleasant Street includes a new plaza and they hope to have food truck festivals, summer concerts, and movie nights in the future.