For a full decade now, the Fine Arts Club has been hosting the Santa's Letter Fundraiser. The fundraiser's purpose is to raise money for the scholarships the Fine Arts Club gives at the end of the year.
During the fundraiser Mary Ann Seager, the Fine Arts Club Advisor, sends out an email with instructions on them. The notice inquires about family traditions and most notably if there is "anything special [the parents] would like to mention that Santa brought the kids this year or last year." The parents fill them out, send them back to Seager, and the "elves" put on out Santa Claus hats, and try to make it sound "lovely, and fun, and Santa Claus-er-ish," according to Seager.
One key element of the fundraiser was the aforementioned elves. According to Samantha Tang, the elves "helped proofread letters that were being sent out." Tang stated that "writing the letters put [her] in good spirits."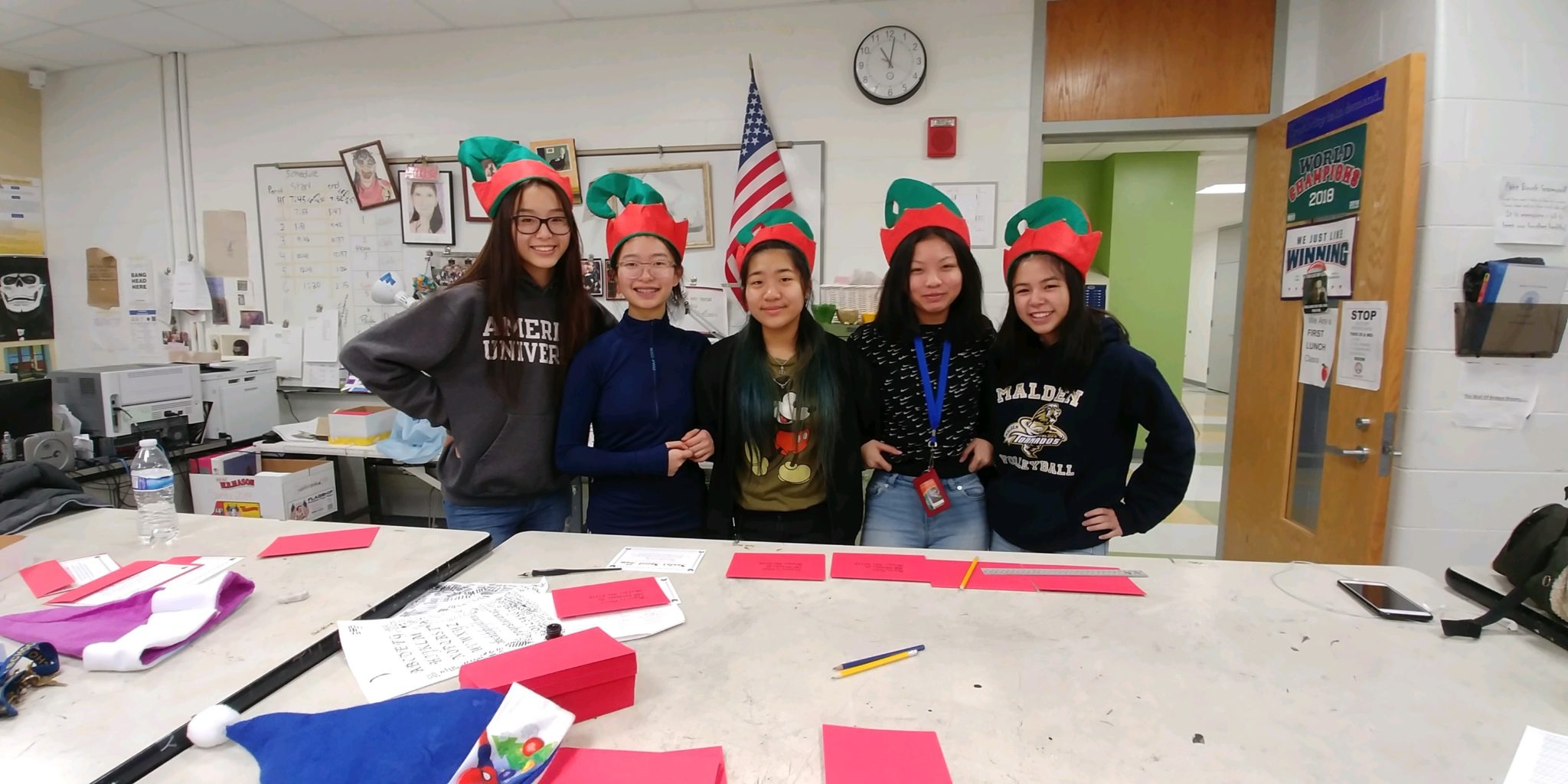 Eva Tu, who was an elf, said that she felt joyful writing them, and "it made [her] think of how the kids would react reading them" and encourage the Christmas spirit. Tu added that the most difficult thing in the writing process for her was coming up with something without sounding repetitive.
Paula Em, another one of the elves, said that "Ms. Seager is huge on the holiday spirit and she wants to make it special for as many kids as possible, she thinks kids should believe in Santa because [that has] been a tradition for many years." This was Em's first year writing, and commented that it was "difficult and different." She added that she had to "put [herself] in Santa's shoes and say things that [she] normally [would not] say." For example, she would "talk about all toys [she'd] made and how [she] loved everyone's cookies."
The club stopped receiving letters December 6th and sent out letters soon thereafter.
Overall, over 35 letters were sent out this year, and Seager looking forward to seeing next year's fundraiser.